Last Updated on
If your looking for a card that delivers great 1440p performance, then look no further than this ZOTAC RTX 3070 Ti GPU deal. Now you can get your hands on an exceptional overclocked graphics card for less.
Save $150 Now!
ZOTAC Gaming GeForce RTX™ 3070 Ti AMP Holo
8GB GDDR6X 256-bit 19 Gbps PCIE 4.0 Gaming Graphics Card, HoloBlack, IceStorm 2.0 Advanced Cooling, Spe
*Prices are subject to change. PC Guide is reader-supported. When you buy through links on our site, we may earn an affiliate commission.
Learn more
As of writing, the ZOTAC RTX 3070 Ti AMP Holoblack Edition GPU is on sale for $619.81, down from $749.99. This $130 discount from Amazon is part of a suite of new GPU deals we've seen across the site.
This Zotac card has improved GPU clock speeds of up to 1830Mhz and IceStorm 2.0 cooling a three-fan design for advanced cooling. The manufacturer created a PCIe 4.0 card that can easily overclock and offer advanced cooling for your build from its Icestorm Fans.
The card supports several monitors and would offer stable frames for 4K gaming and competitive experiences in 1440P gaming. This shows a big difference for those upgrading from 2000 or 1000 series cards. The enhanced edition, coupled with the added Vram, can help you push into playing new titles. This card could also start an excellent budget PC build for VR or streaming because of its longstanding build quality.
Here are the great features that you can get for less.
Unique LEDs: The side of the graphics card is adorned with RGB lighting that can be customized to your colors.
Ice storm cooling: The fan design is quiet and adequate for cooling your hardware and case.
Ampere Arch: New architecture for improved efficiency and AI performance.
Extended warranty: Register for an extended warranty from Zotac.
Excellent efficiency: Runs 1440p gaming with improved power efficiency and lower temperatures.
What we think
Check out this deal if you are considering a powerful GPU upgrade and want something with more modern components. This graphics card offers significant benchmarks and a stylish look for the interior of your case. This card is ideal for a mid-range gaming build that will give you plenty of bang for your buck.
Our best Amazon GPU deals
Editor's pick
Save 41% NOW!
Gigabyte GeForce GT 1030 Low Profile
Editor's pick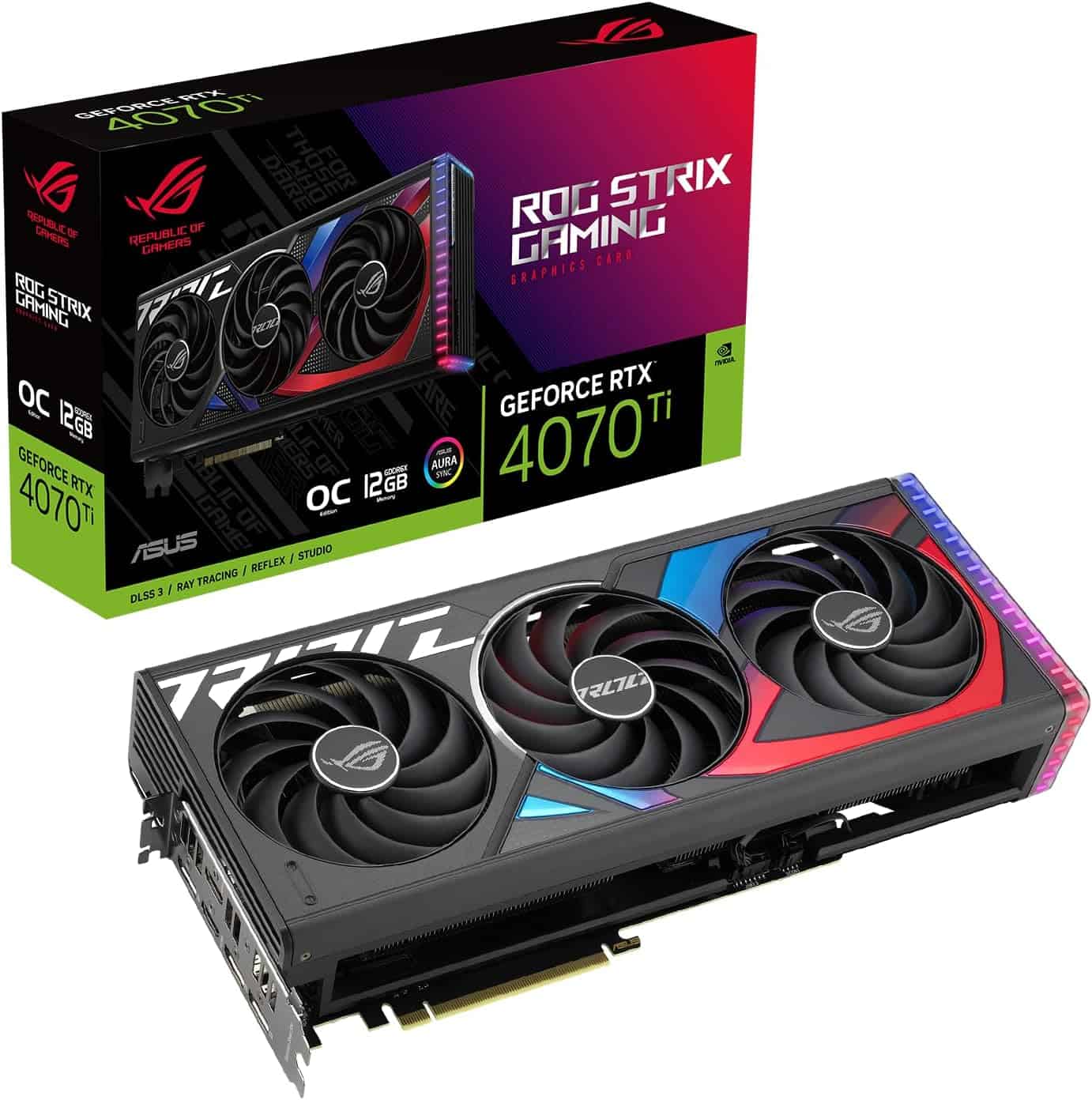 Save 12% NOW!
ASUS ROG Strix NVIDIA GeForce RTX™ 4070 Ti OC Edition Gaming Graphics Card
(PCIe 4.0, 12GB GDDR6X, HDMI 2.1a, DisplayPort 1.4a)
Editor's pick
Save 37% NOW!
MSI Gaming GeForce RTX 3060 Graphics Card
12GB 15 Gbps GDRR6 192-Bit HDMI/DP PCIe 4 Torx Twin Fan Ampere OC
Editor's pick
Save 25% NOW!
XFX Speedster SWFT 210 Radeon RX 6600 CORE Gaming Graphics Card
with 8GB GDDR6 HDMI 3xDP, AMD RDNA 2 RX-66XL8LFDQ
*Prices are subject to change. PC Guide is reader-supported. When you buy through links on our site, we may earn an affiliate commission.
Learn more