Last Updated on
The standard router you picked up with your cable company may need to catch up. These rental routers do not have the newest features gamers depend on like Wi-Fi 6 or the improved signal output that routers with multiple antennas can provide. Upgrading could give you a significant boost in speed and signal quality.
Save 27% now!
NETGEAR Nighthawk Pro Gaming WiFi 6 Router (XR1000)
6-Stream AX5400 Wireless Speed (up to 5.4Gbps) | DumaOS 3.0 Optimizes Lag-Free Server Connections | 4 x 1G Ethernet and 1 x 3.0 USB Ports
*Prices are subject to change. PC Guide is reader-supported. When you buy through links on our site, we may earn an affiliate commission.
Learn more
At the time of publishing, the Netgear Nighthawk Pro XR1000 Gaming Router is being offered at $268.99, a sale price of 27% off its regular price of $369.99. This dual-band router is on sale, as many were for Prime Day, but this deal shows there are still some good tech deals on Amazon.
The WiFi 6 Dual Band router can cover up to 2500 sq feet which is a considerable boost to most rental routers, and it comes with support for 25 devices at once.
Let's look closer at this deal:
Optimized for consoles: The PS5 and Wi-Fi6 have been calibrated to help you secure the best possible speeds.
1G ethernet: Plug in directly for 1GBPS speeds on Ethernet.
Duma OS 3.0: This router OS has been built for gamers to reduce gaming lag and is installed on this router.
Better security: Comes with the Nighthawk app for improved security and a 30-day trial of Netgear Armor.
Auto network settings: The router automatically balances your network to minimize lag and uses filtering to find the best gaming experience with Geo-Fencing.
What we think
If you are still running a standard router and depend on your connection for competitive gaming, consider this an upgrade. This router comes with the tools that pro gamers rely on to reduce lag and keep themselves in games with a more stable connection. With its easy optimization and fast speeds, this is an upgrade for anyone using a non-gaming router. 
Potential post Prime Day router deals
NETGEAR Nighthawk Cable Modem CM1200
Compatible with all Cable Providers including Xfinity by Comcast, Spectrum, Cox | For Cable Plans Up to 2 Gigabits | 4 x 1G Ethernet ports
| DOCSIS 3.1, Black
Save $50 Now!
ASUS ROG Rapture GT-AXE16000 Quad-band WiFi 6E Extendable Gaming Router
6GHz Band, Dual 10G Ports, 2.5G WAN Port, ASUS RangeBoost Plus, Triple-level Game Acceleration, VPN Fusion, AiMesh Compatible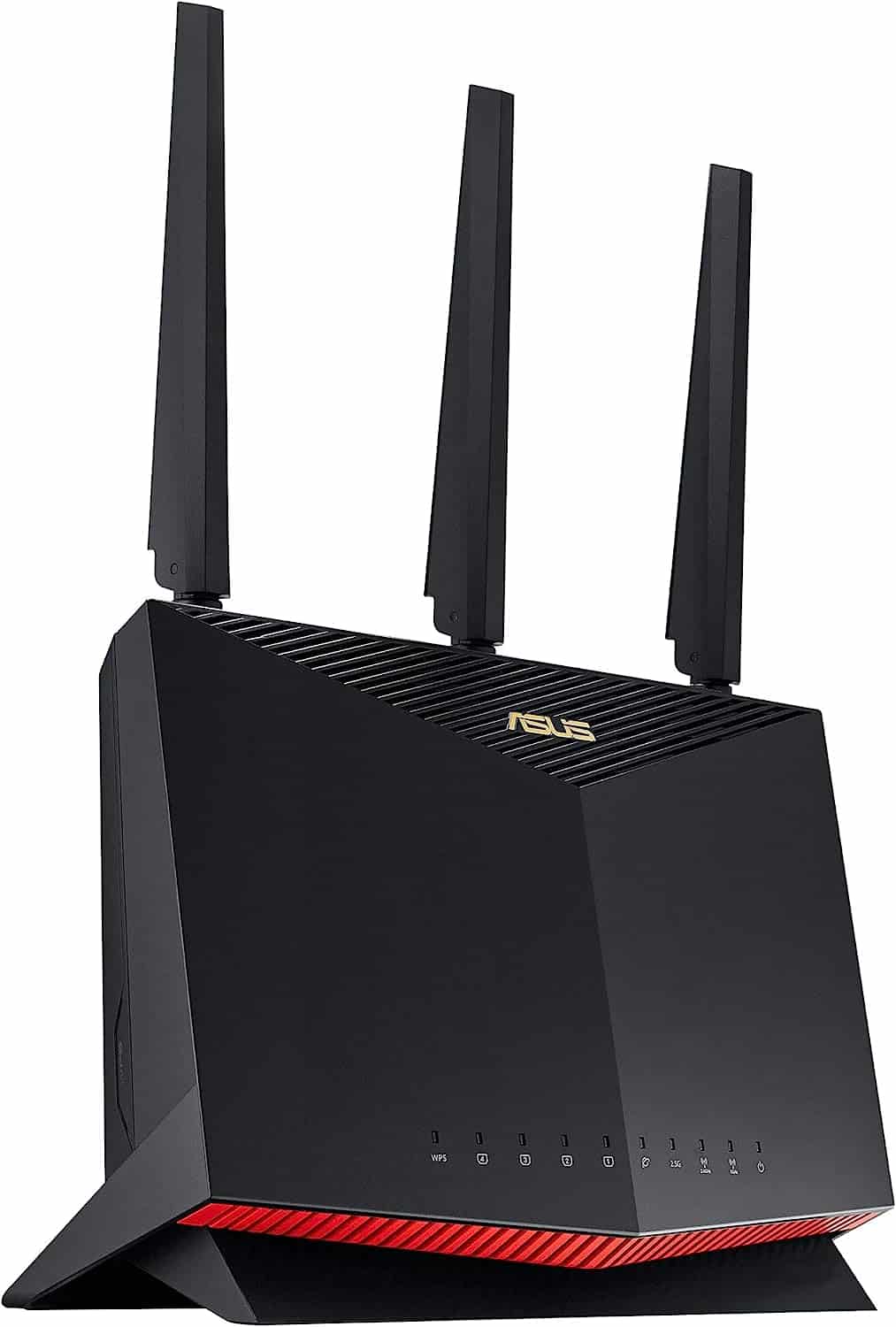 Save $30 now!
ASUS RT-AX86U Pro (AX5700) Dual Band WiFi 6 Extendable Gaming Router
2.5G Port, Gaming Port, Mobile Game Mode, Port Forwarding, Subscription-Free Network Security, VPN, AiMesh Compatible
Save 20% NOW!
TP-Link AX5400 WiFi 6 Router (Archer AX73)
Dual Band Gigabit Wireless Internet Router, High-Speed ax Router for Streaming, Long Range Coverage
Save 60% Now!
Linksys EA8300 Max-Stream AC2200 Tri-Band Wi-Fi Router
Uninterrupted Gaming and Streaming, MU-MIMO (Black)
*Prices are subject to change. PC Guide is reader-supported. When you buy through links on our site, we may earn an affiliate commission.
Learn more