Last Updated on
Prime Day is just around the corner, and we have an amazing deal that you don't want to miss.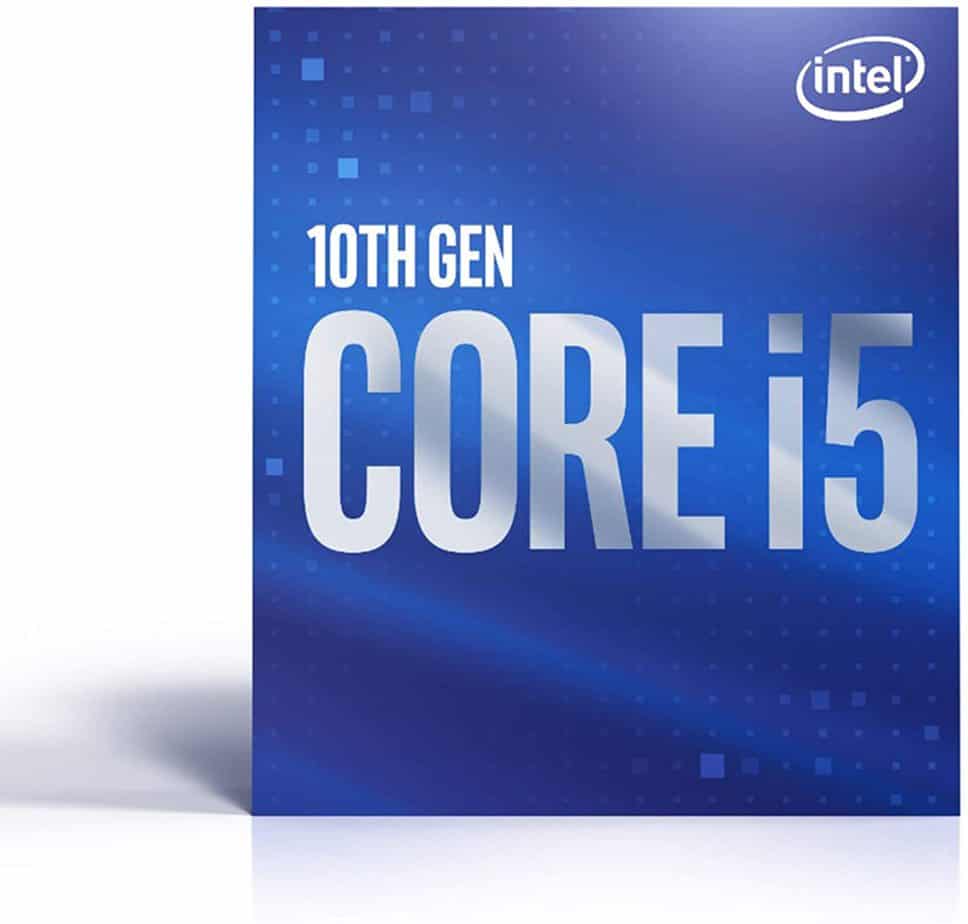 *Prices are subject to change. PC Guide is reader-supported. When you buy through links on our site, we may earn an affiliate commission.
Learn more
At the time of writing, the Intel Core i5-10400 Desktop Processor is currently available for $131.11 (28% off) on Amazon. This is a big saving of $50 on one of the best desktop processors on the market.
Let's dive deeper into why this deal presents a fantastic opportunity to upgrade your setup or find the perfect gift.
6 Cores / 12 Threads: The 6 cores and 12 threads configuration provides a balanced combination of processing power and multitasking capability. This means that you can handle demanding tasks, such as gaming, content creation, or multitasking, with ease. It's an ideal choice for gamers who want smooth gameplay while simultaneously running background applications or streaming content.
Socket type LGA 1200: The LGA 1200 socket type ensures compatibility with Intel processors that are designed to fit this specific socket. This allows for easy installation and ensures a secure and reliable connection between the processor and the motherboard. Gamers who are building their own PC or upgrading their current system will find this socket type convenient for compatibility and future upgrade options.
Up to 4.3 GHz: With a maximum clock speed of up to 4.3 GHz, this processor delivers fast and responsive performance. The higher clock speed allows for quick execution of tasks, resulting in snappy gameplay and reduced loading times. Gamers who prioritize smooth and lag-free gaming experiences will benefit from the increased processing speed.
Compatible with Intel 400 series: This processor is specifically designed to work seamlessly with Intel 400 series chipset based motherboards. This ensures optimal performance and compatibility, as the processor and motherboard are optimized to work together efficiently. Gamers looking to build a system or upgrade their motherboard will find this compatibility advantageous for a hassle-free and optimized gaming setup.
Intel Optane Memory support: Intel Optane Memory is a technology that enhances system responsiveness and accelerates game loading times. With Intel Optane Memory support, you can benefit from faster boot times, reduced in-game loading screens, and overall improved system performance. Gamers who want to optimize their gaming rig for quick and smooth gameplay will appreciate the added boost provided by Intel Optane Memory.
Cooler included: The inclusion of a cooler means that you don't have to worry about purchasing a separate cooling solution for your processor. The included cooler ensures efficient heat dissipation, helping to maintain optimal operating temperatures during intense gaming sessions. This feature is particularly useful for gamers who value convenience and want a hassle-free setup without the need to separately purchase a cooler.
What we think
This processor has 6 Cores and 12 Threads, which means it's great for multitasking while gaming. Plus, it's super easy to install thanks to the LGA 1200 socket. With a maximum clock speed of up to 4.3 GHz, it delivers fast performance for smooth gameplay. You'll be happy to know that it's compatible with Intel 400 series chipset based motherboards, ensuring optimal efficiency.
The Core Processor supports Intel Optane Memory, so your system will be super responsive with faster boot times and reduced loading screens. Oh, and no need to worry about getting a separate cooler because it's included! Keep your temperatures in check during intense gaming sessions. This processor has it all – power, multitasking, compatibility, speed, memory support, and cooling. It's perfect for taking your gaming experience to the next level!
If you're looking to upgrade your gaming setup for less, this could be a great time to go for this deal.
Best early Prime Day CPU deals
Editor's pick
53% off
8-Core, 16-Thread Unlocked Desktop Processor with Radeon Graphics
Save 36% now!
Desktop Processor 6 Cores up to 4.9 GHz Unlocked LGA1200 (Intel® 500 Series & Select 400 Series Chipset) 125W
Save $138 now!
12-Core, 24-Thread Unlocked Desktop Processor
*Prices are subject to change. PC Guide is reader-supported. When you buy through links on our site, we may earn an affiliate commission.
Learn more