Last Updated on
TP-Link offers some of the best in dual-band gigabit wireless router technology. Gamers have trusted their devices for years to provide the best gaming support and signal quality. TP-Link is working closely with Amazon for the 4th of July to offer one of their best Wi-Fi 6 routers at 20% off now.
The TP-Link AX5400 Wifi 6 Router is now on for $159.99, down from the original price of $199.99 for the 4th of July sale.
This impressive dual-band router offers a best-in-class Gigabit Wi-fi experience TP-Link optimized for 8k streaming devices. Up to 5400 MBPS for fast browsing, streaming, and gaming. 
Save 20% NOW!
TP-Link AX5400 WiFi 6 Router (Archer AX73)
Dual Band Gigabit Wireless Internet Router, High-Speed ax Router for Streaming, Long Range Coverage
*Prices are subject to change. PC Guide is reader-supported. When you buy through links on our site, we may earn an affiliate commission.
Learn more
Here are some other top reasons to consider this router deal:
USB sharing port: This router includes a USB 3.0 port for easy media sharing and fast private cloud transfers.
The best coverage: 6 antennas with high-power FEM, beamforming, and 4TR structures provide a Wi-Fi 6 connection which is highly dependable.
Improved security: TP-Link premium security through Homesheild offers customizable support for network security, parental controls, and the best network security improvements.
High Compatability: This router is compatible with top providers like Xfinity, AT&T, Verizon, Centurylink, and more.
Six stream transmission: Connect more devices reliably, and with HT 160 Mhz doubling bandwidth, you can enjoy more robust signal quality.
What we think:
There is a reason Business Insider voted this as the best Wi-Fi router of 2021. It offers a broader Wi-Fi coverage than almost any rental router you would get from a cable company. Six antennas provide some of the best coverage for your home and could help you eliminate the need for repeaters or signal loss, even in basements or larger homes.
If you want to massively improve your Wi-Fi connection at home and speed up your internet, this upgrade for $159.99 is an excellent buy on the 4th of July.
Early Prime Day Router deals
NETGEAR Nighthawk Cable Modem CM1200
Compatible with all Cable Providers including Xfinity by Comcast, Spectrum, Cox | For Cable Plans Up to 2 Gigabits | 4 x 1G Ethernet ports
| DOCSIS 3.1, Black
Save $50 Now!
ASUS ROG Rapture GT-AXE16000 Quad-band WiFi 6E Extendable Gaming Router
6GHz Band, Dual 10G Ports, 2.5G WAN Port, ASUS RangeBoost Plus, Triple-level Game Acceleration, VPN Fusion, AiMesh Compatible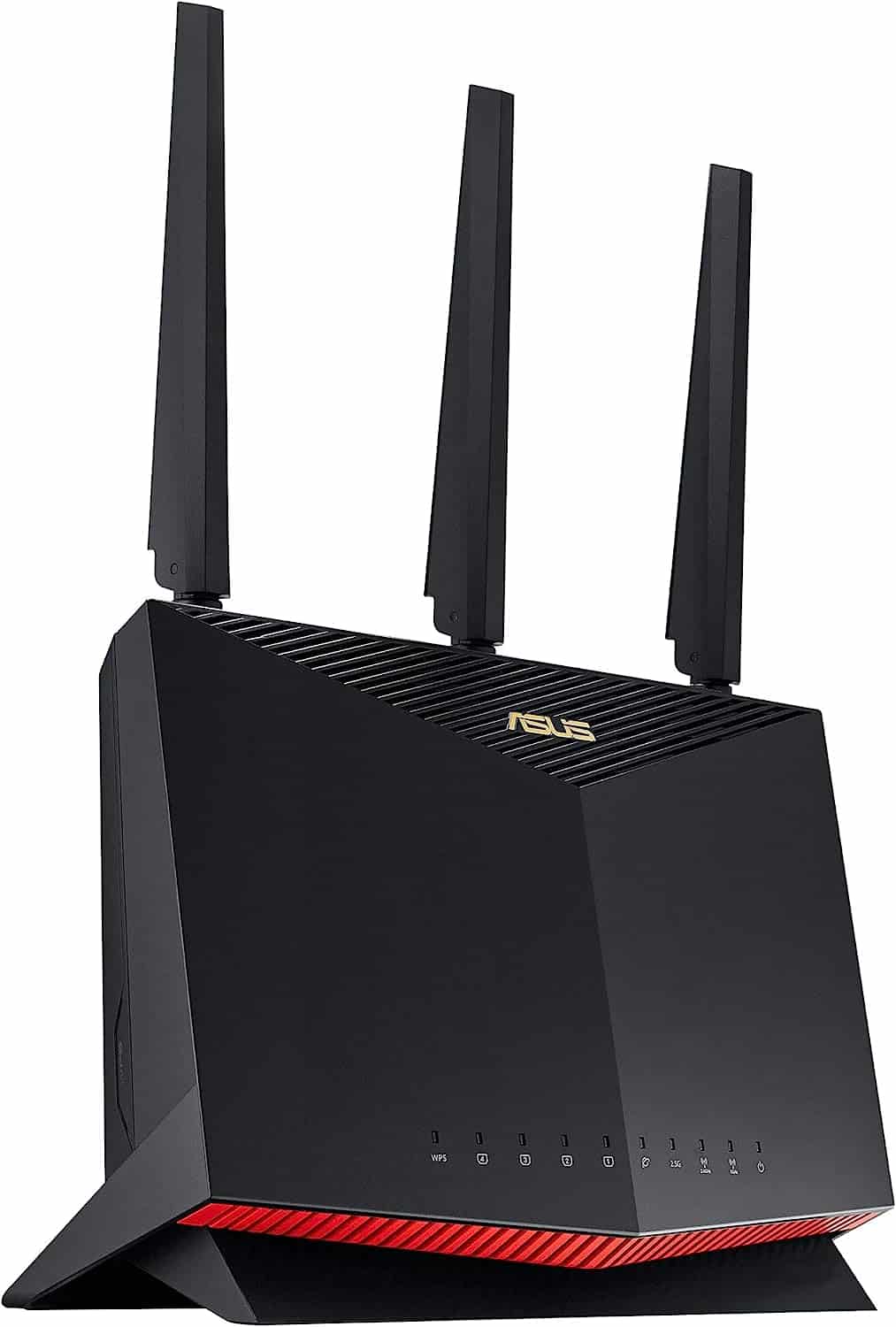 Save $30 now!
ASUS RT-AX86U Pro (AX5700) Dual Band WiFi 6 Extendable Gaming Router
2.5G Port, Gaming Port, Mobile Game Mode, Port Forwarding, Subscription-Free Network Security, VPN, AiMesh Compatible
*Prices are subject to change. PC Guide is reader-supported. When you buy through links on our site, we may earn an affiliate commission.
Learn more