Last Updated on
If you're on the hunt for a gaming device equipped with premium features capable of delivering an outstanding gaming experience, this deal is worth a look. The hotly anticipated expansion for Cyberpunk 2077, Phantom Liberty is set to be released in the coming days. With it comes a host of new features, upgrades, and fixes. This has many gamers scrambling for upgrades to ensure that they are ready for the release. Thankfully this MSI RTX 3070 gaming laptop deal has arrived just in time.
Currently, the MSI Vector GP66 Laptop is available on Amazon for just $1,599, a 24% reduction from its initial price of $2,099.00, letting you save a cool $500. As per several price monitoring sites, this is the best deal for this laptop in the past month.
Why you should consider this MSI Vector GP66 laptop deal
Let's take a closer look at the features of this laptop to understand why it's one of the top gaming laptops on the market.
Intel Core i9-12900H processor: A high-end laptop processor with 14 cores, 20 threads, and a peak of 5.0 GHz is perfect for demanding tasks and gaming.
NVIDIA GeForce RTX 3070 Ti GPU: A top-tier graphics card with ray tracing for lifelike lighting and shadows It comes with NVIDIA DLSS for better game performance and visuals and is equipped with 8GB of GDDR6X memory.
15.6-inch FHD display with 360 Hz refresh rate: A full HD screen is capable of showing 360 frames per second for smooth gaming. It features thin bezels and covers the entire sRGB color range.
1TB NVMe SSD: A speedy SSD with the NVMe protocol, holding 1TB of storage. It boasts speeds up to 3500 MB/s for quick game and app loads.
32GB of DDR4 memory: The laptop has 32GB of RAM for multitasking. Operating at 3200 MHz in a dual-channel setup, it offers enhanced performance with efficient power use and stability.
Cooler Boost 5: A cooling solution with dual fans and seven heat pipes to manage the heat from the CPU and GPU It also cools the SSD and has customizable fan modes and RGB effects.
Windows 11 Home: The latest Microsoft operating system features a revamped interface, new apps, and enhanced security and device compatibility.
What we think of this gaming laptop deal
In its price range, this gaming laptop genuinely seems to be one of the better options out there. The 12th Gen Intel Core i9 paired with the NVIDIA GeForce RTX 3070 Ti GPU is a strong combination, suggesting smooth gameplay, especially on higher settings. What really caught our eye was the 360Hz refresh rate. In the gaming world, that's a notable feature; it can make a substantial difference in the visual experience. Beyond the tech aspects, its design, complete with per-key RGB backlighting, indicates a blend of aesthetics and functionality.
The current price of $1,599 given the 24% discount, also positions it as a competitive option in the market. If you're considering a gaming laptop in this price range, this one seems to offer a comprehensive package and could be a worthy contender.
Our best Amazon gaming laptop deals
Editor's pick
Save 12% NOW!
Corsair Voyager a1600 Gaming Laptop
(AMD Ryzen R9 6900HS, AMD Radeon RX 6800M, 32GB DDR5, 16″ 2560×1600 240Hz IPS Screen, Cherry MX Ultra-Low Profile Keyswitches, Windows 11 Home Advanced) Black
Editor's pick
Save 24% NOW!
GeForce RTX 4060, AMD 8-Core Ryzen 7 7840HS(> i7-12700H), 16.0″ WUXGA, 32GB DDR5 RAM, 1TB PCIe SSD, Webcam, Backlit Keyboard, Wi-Fi 6, Windows 11 Home,
Grey
Editor's pick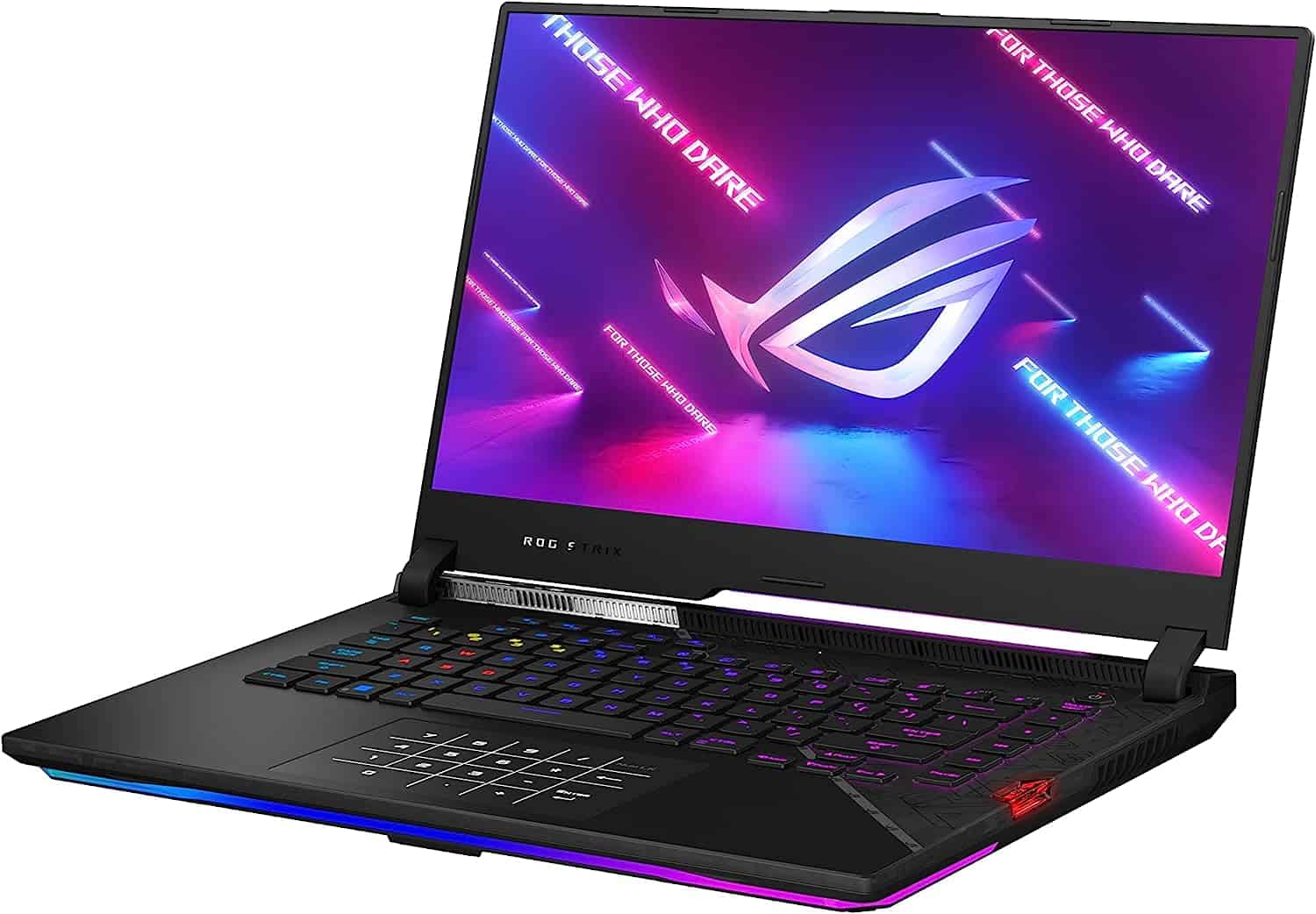 Save 30% NOW!
ASUS ROG Strix Scar 15 (2021) Gaming Laptop
15.6 inch 300Hz IPS Type FHD, NVIDIA GeForce RTX 3080, AMD Ryzen 9 5900HX, 16GB DDR4, 1TB SSD, Opti-Mechanical Per-Key RGB Keyboard, Windows10, G533QS-DS96
Editor's pick
Save 12% NOW!
ASUS ROG Strix G17 Gaming Laptop
17.3″ 144Hz 3ms FHD IPS Level, NVIDIA GeForce RTX 2070, Intel Core i7-10750H Processor, 16GB DDR4, 512GB PCIe SSD, Wi-Fi 6, G712LW-ES74