Last Updated on
If you're an Xbox Series X or S owner looking to expand your console's storage for more games, media, and downloads, we're bringing you a deal on the WD_Black 1TB expansion card that is worth jumping on. With Black Friday on the horizon, we've seen big discounts coming through from the likes of Samsung and Corsair on a range of products, including SSDs. So, if you're looking for a big discount ahead of the most lucrative sales event of the year, check out these Black Friday SSD deals.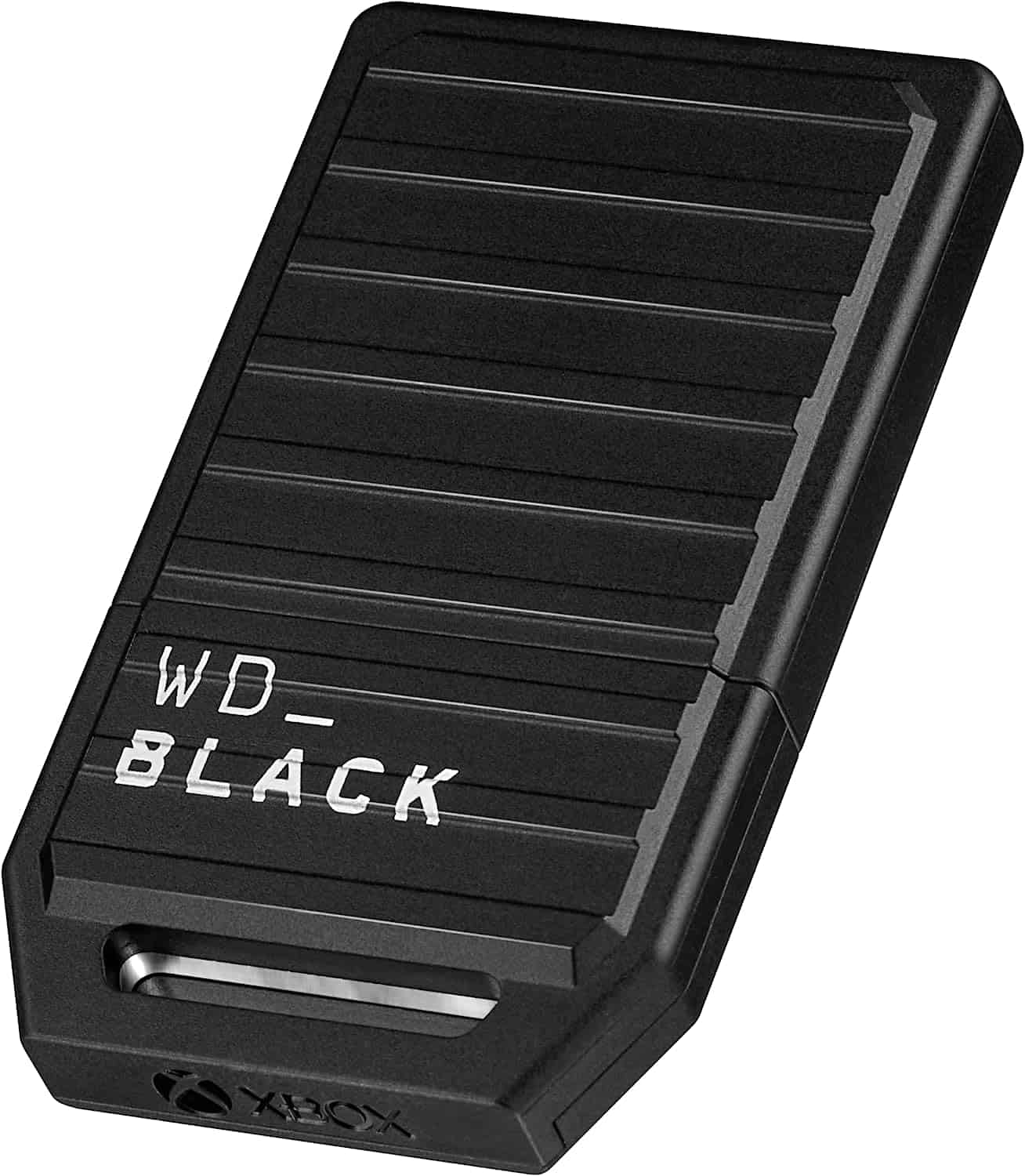 Save 17% NOW!
WD_Black 1TB C50 Storage Expansion Card for Xbox Series X|S
Quick Resume – Plug & Play – WDBMPH0010BNC-WCSN
As of now, you can pick up the WD_Black 1TB expansion card for only $124.98 on Amazon. This nice little price cut shaves $25 off the original tag of $149.99. At just over 17% off, this lets you grab a full terabyte of high-speed storage engineered specifically for Xbox Series X/S while saving a decent chunk of change.
As a Microsoft-approved expansion card, this card offers some serious value. Let's look at why this storage upgrade is a smart buy for Xbox owners.
Seamless Xbox Integration: Designed as an officially licensed Xbox expansion card, it delivers full plug-and-play functionality. Just insert it and you're good to go with no formatting needed.
High Speed NVMe SSD: Built with NVMe SSD technology, the card matches the internal storage speeds of Xbox Series X/S for fast load times.
1TB Capacity: With a full 1TB of space, this expansion card lets you store around 20-25 additional AAA games that take up a massive 50GB or more. There's no need to shuffle and delete titles just to make room for new ones.
Compact Size: This expansion card is super slim and won't add any noticeable bulk when inserted into the rear slot. It's designed to integrate seamlessly rather than stick out like an eyesore.
Officially Licensed: This card is licensed and designed specifically for Xbox Series X/S. It meets Microsoft's requirements for seamless integration and reliable performance.
Easy Installation: The card slides into the expansion slot and locks into place with a latch. Just connect the included USB-C cable for a hassle-free installation.
What we make of this SSD deal on Amazon
For Xbox Series X/S owners needing more storage space, this 1TB expansion card deal is a fine purchase at its discounted price. The discount lets you upgrade your console's capacity while keeping more money in your pocket. Considering the expansion card delivers fast, seamless performance identical to the Xbox's internal SSD, it's a worthwhile investment. With 1TB of extra space, you can store plenty more games and content.
If you want to take advantage of the Xbox Velocity architecture and Quick Resume for more titles, this officially licensed expansion card is your best bet. And the plug-and-play installation couldn't be simpler.
Editor's pick
Save 16% NOW!
Western Digital 2TB WD Blue SN580 NVMe Internal Solid State Drive SSD
Gen4 x4 PCIe 16Gb/s, M.2 2280, Up to 4,150 MB/s – WDS200T3B0E
Editor's pick
Save 20% NOW!
Crucial BX500 2TB 3D NAND SATA 2.5-Inch Internal SSD
up to 540MB/s – CT2000BX500SSD1
Editor's pick
Save 18% NOW!
Crucial P5 Plus 1TB PCIe Gen4 3D NAND NVMe M.2 Gaming SSD
up to 6600MB/s – CT1000P5PSSD8 Solid State Drive
Editor's pick
Save 18% NOW!
Crucial MX500 2TB 3D NAND SATA 2.5 Inch Internal SSD
up to 560MB/s – CT2000MX500SSD1
Editor's pick
Save 17% NOW!
3D NAND A55 SLC Cache Performance Boost SATA III 2.5″ 7mm (0.28″) Internal Solid State Drive (SP004TBSS3A55S25)