Qualcomm reveals new Quick Charge 5 technology
A whole new meaning to fast charging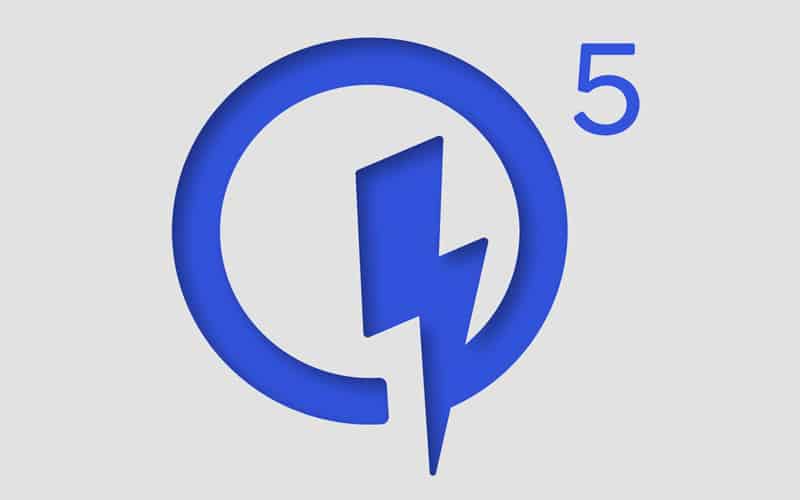 A couple of weeks ago we reported that Oppo revealed 125W Flash Charge technology which can charge a 4000mAh battery to 41 percent in just five minutes. But now, it seems Qualcomm is attempting to trump that with Quick Charge 5 which reportedly, can get your phone to 50 percent in five minutes, a whopping 9 percent more than Oppo's tech.
There's been a three-year gap since Qualcomm has made ay advancements to Quick Charge but with this latest announcement of Quick Charge 5, it seems they've been working hard behind the scenes, developing tech that seems far superior to anything that's been revealed. In tests, Qualcomm is stating that they've been able to charge a 4500mAh battery to 50 percent in 5 minutes, making it 70 percent faster than Quick Charge 4, the previous iteration, and "10 times the power delivery of Quick Charge 1."
While some may be concerned about the safety of charging batteries this fast (and rightly so), Qualcomm has been quick to point out the safety precautions they've made. Separate voltage, current, and temperature protections as well as running 10 degrees cooler than Quick Charge 4 are just some of the safety implementations that have been made while similarly included the latest USB-input overvoltage protection.
Unlike Oppo, Qualcomm has given some insight into when we'll see Quick Charge 5 in the wild as it is already being sampled with its customers and is on course to be used "in commercial devices in Q3 2020.". Not only this, Xiaomi, the well-known Chinese tech-giant, announced today that they'll be using the new charging standard for their smartphones here on out thus implying Quick Charge 5 is imminent.
Are you excited at the prospect of your phone being fully charged in around 10 minutes? It's certainly useful but I'm sure many are also wary of the detrimental effect on batteries (we're looking at you, Samsung and your Note 7).