Last Updated on
SPILL, often called the "Twitter challenger," is a text-based social media platform that has been gaining traction recently. A project by the talented developer Devaris Brown, the platform aims to bring fresh perspectives to the social media landscape.
Since its launch, SPILL has rapidly grown, capturing new unverified accounts and even attracting celebrities like Jennifer Lopez and Hugh Jackman. The app's friendly platform and innovative features have built-in audience engagement, aiding in its rapid expansion.
The Basics: Public Conversations and Beyond
While similar to Twitter, SPILL transcends Twitter's 280-character threshold, promoting more elaborate public conversations. It accommodates extended dialogues, allowing users to engage in more meaningful interactions.
---
Essential AI Tools
Editor's pick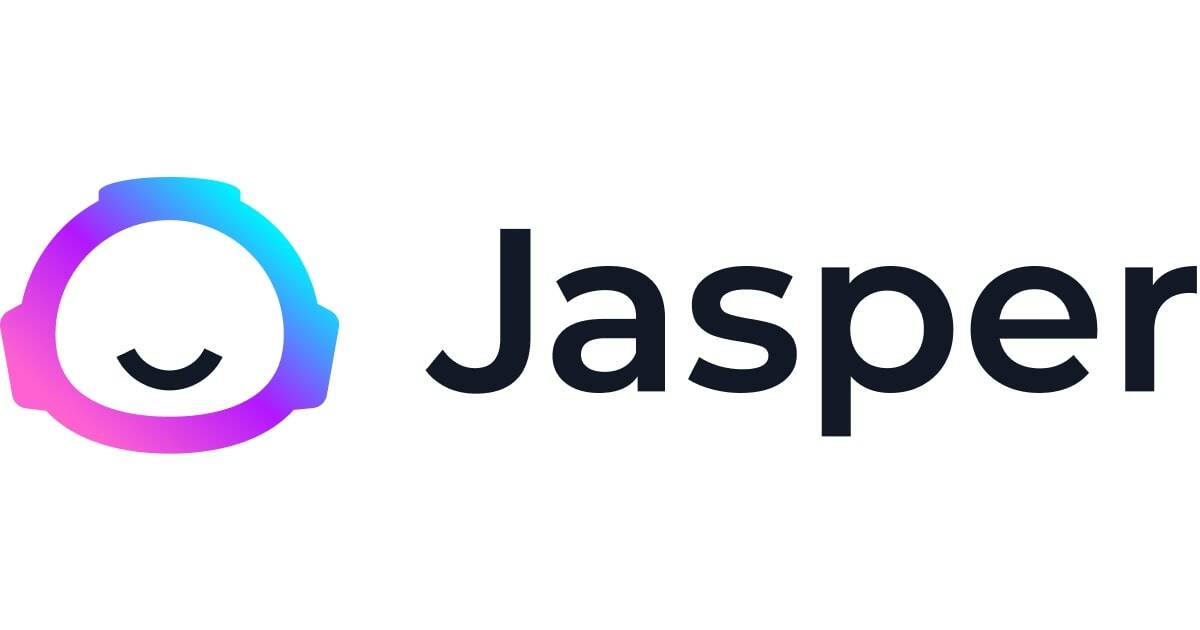 EXCLUSIVE DEAL 10,000 free bonus credits
On-brand AI content wherever you create. 100,000+ customers creating real content with Jasper. One AI tool, all the best models.
Editor's pick
TRY FOR FREE
Experience the full power of an AI content generator that delivers premium results in seconds. 8 million users enjoy writing blogs 10x faster, effortlessly creating
higher converting social media posts or writing more engaging emails. Sign up for a free trial.
Editor's pick
Only $0.00015 per word!
Winston AI: The most trusted AI detector. Winston AI is the industry leading AI content detection tool to help check AI content generated with ChatGPT,
GPT-4, Bard, Bing Chat, Claude, and many more LLMs.

Only $0.01 per 100 words
Originality.AI Is The Most Accurate AI Detection.Across a testing data set of 1200 data samples it achieved an accuracy of 96% while its closest competitor
achieved only 35%. Useful Chrome extension. Detects across emails, Google Docs, and websites.
*Prices are subject to change. PC Guide is reader-supported. When you buy through links on our site, we may earn an affiliate commission.
Learn more
Handling of Personal Data
What sets SPILL apart is its approach to handling personal data. Unlike many platforms that have faced criticism for their extreme levels of data scraping, SPILL is designed to be more respectful of user privacy. This has been a driving factor in its growing popularity.
How does SPILL handle personal data differently from other platforms?
SPILL prioritizes user privacy and aims to limit data scraping. Users have more control over their personal data and how it is used compared to many mainstream platforms. This approach appeals to users concerned about their online privacy.
Notable Figures and SPILL
Elon Musk's turbulent relationship with Twitter and his foray into owning a social media platform ("Musk-owned Twitter") has drawn comparisons with SPILL.
Shakira and SPILL
It's not just the tech world taking note of SPILL. Pop superstar Shakira has also turned to SPILL, diversifying her social media presence beyond Instagram and TikTok and lending the platform increased visibility.
Has Elon Musk commented on SPILL?
As of the time of writing, Elon Musk has not publicly commented on SPILL. However, Musk's own experiences with Twitter and his interest in social media have led to some parallels being drawn between his ambitions and SPILL's emergence.
SPILL on Various App Stores
SPILL has not only managed to secure its place on the Apple App Store, but also on various Android app stores, broadening its accessibility to smartphone users worldwide.
Is SPILL available on both the Apple App Store and Android app stores?
Yes, SPILL is available for download on both the Apple App Store and various Android app stores, making it accessible to a wide range of smartphone users.
Politicians and SPILL
Politicians have been exploring SPILL as a platform to connect with their constituents, recognizing its potential as a communication tool.
Competing with the Giants
With platforms like Twitter, Meta-owned Instagram, and Musk's own ventures, SPILL has entered a competitive field. However, the platform's unique features, like content moderation practices and following temporary limits, differentiate it from competitors and position it as a viable alternative.
How Does SPILL Compare to Twitter's Rivals?
SPILL faces competition not just from Twitter but also from its alternatives like Mastodon, Bluesky, and Instagram's Threads. Like Threads, SPILL is text-based, but with stricter content moderation rules and a different approach to handling personal data, SPILL has carved out its own niche.
How is SPILL different from Instagram's Threads or Twitter's rival, Mastodon?
While SPILL, Instagram's Threads, and Mastodon are all text-based platforms, they offer different user experiences. SPILL stands out for its emphasis on user privacy and its unique content moderation rules.
Instagram Chief Adam Mosseri on SPILL
Instagram Chief Adam Mosseri, for one, has acknowledged SPILL's emergence. Despite leading one of SPILL's competitors, Mosseri recognizes the potential impact of SPILL on the social media landscape.
SPILL: A New Contender Against Snapchat, Instagram, Threads, and Meta
As a fresh entrant in the social media landscape, SPILL finds itself in a dynamic arena. It contends with established platforms such as Snapchat, Instagram with its associated feature Reels, and Threads – owned by the social media titan, Meta, formerly known as Facebook.
Each of these platforms, while posing substantial competition, also offers SPILL a unique benchmark for differentiation. Rather than being another addition to the cluttered social media space, SPILL has strived to stand out, focusing on unique features and a strong commitment to user data security.
Amidst these players, SPILL's most direct rivalry surfaces against Threads, a property of Meta. Despite the daunting challenge of facing an entity as large as Meta, SPILL has been successful in carving out its niche. It not only rivals Threads on various fronts, but also presents itself as a viable alternative for users seeking a different kind of social media experience, one that truly values their privacy and encourages deeper, more meaningful conversations.
SPILL's Global Impact
SPILL, as a new social media platform, has been expanding its influence and reach across the world.
SPILL in Australia
Australia has seen a significant number of sign-ups for SPILL, perhaps in response to privacy concerns related to more established platforms. SPILL's commitment to handling private information responsibly has certainly resonated with the Australian public.
Canada and EU Launch
SPILL's reach is not just limited to the United States. The app has also made its mark in Canada and had a successful EU launch.
Despite the need for regulatory clarity in the European Union, SPILL has started making inroads, working closely with Ireland's Data Privacy Commission to ensure compliance.
What Sets SPILL Apart from Twitter?
SPILL is a Breath of Fresh Air
Unlike Twitter, SPILL focuses on creating a more inclusive and engaging user experience. On SPILL, you can have longer conversations and express your thoughts more freely without the character limit that restricts you on Twitter. Say goodbye to truncating your sentences to fit within a limited space!
User-Friendly Interface
SPILL offers a user-friendly interface that simplifies navigation and interaction. You don't need to be a tech guru to navigate the platform. With its intuitive design, SPILL ensures you can easily find what you're looking for and connect with others effortlessly.
Enhanced Privacy on SPILL
Privacy concerns have become a significant issue on social media platforms. With SPILL, your privacy is a top priority. The platform allows you to customize your privacy settings, giving you control over who can see your posts and engage with you. You can finally express yourself without worrying about your words reaching unintended audiences.
SPILL's Personalized Content Recommendations
SPILL goes beyond traditional algorithms and offers content recommendations according to your interests. No more sifting through endless tweets that don't resonate with you. SPILL ensures that your feed is filled with content that matters to you, making your social media experience more enjoyable.
Its Emojis, GIFs, & Stickers Galore
Sometimes words aren't enough to express how you feel. That's where SPILL shines. With a wide array of emojis, GIFs, and stickers at your fingertips, you can add a touch of creativity and fun to your posts. SPILL encourages you to let your personality shine through with these expressive tools.
Handling Chaotic Ownership and User Data
The chaotic ownership of Twitter has led to a series of potential competitors, with SPILL at the forefront.
Unlike Twitter, SPILL places a strong emphasis on user data security, making it a viable alternative for those seeking better control over their digital footprints.
How does SPILL's handling of user data set it apart from Twitter?
SPILL prioritizes user data security, providing clearer guidelines and protections compared to Twitter. This focus on privacy and security is a major factor that sets SPILL apart from Twitter.
Differentiating Features and Privacy
Unlike Twitter, SPILL does not reveal the number of likes a post receives, allowing for more authentic interactions. Additionally, SPILL's robust stance on privacy safeguards user data better than many competitors, setting it apart from Twitter.
The Challenges for SPILL the Twitter Challenger
Despite its promising start, SPILL faces several challenges. Dealing with the chaotic ownership that often characterizes social media platforms and avoiding rash decisions that could alienate users are crucial for SPILL's sustained success.
Addressing System Manipulation
As with all new platforms, SPILL faces challenges in maintaining a secure and genuine user base. The app has had to grapple with system manipulation, a common issue in the world of social media. Analyst Jasmine Enberg and other observers continue to monitor how SPILL handles these challenges.
Content Moderation and User Growth
One of the significant challenges is balancing growth with effective content moderation. As SPILL attracts more users, maintaining its commitment to user privacy and high moderation standards could become increasingly challenging.
What are the greatest challenges facing SPILL?
SPILL's main challenges include managing rapid user growth, maintaining its high standards of content moderation, and distinguishing itself in a market dominated by established players. Overcoming these challenges will be crucial for SPILL's future success.
Keeping Trade Secrets
As SPILL gains popularity, protecting its unique features and strategies becomes paramount. The platform must ensure that its distinctive attributes, equivalent to Twitter's trade secrets, remain proprietary to maintain its competitive edge.
FAQs
How do I get started on SPILL?
To join SPILL, visit the platform's website and sign up by providing your details, choosing a unique username, and setting a strong password. Once you've created your account, you can build your profile, find and follow friends, and explore various communities as per your interests.
Has SPILL been successful in attracting sign-ups outside of the US, like Australia?
Yes, SPILL has gained a sizeable user base in Australia and other regions outside of the US, underlining its global appeal.
What has Instagram Chief Adam Mosseri said about SPILL?
While specific comments may vary, Mosseri, like many in the tech industry, acknowledges SPILL as a noteworthy addition to the social media landscape.
What are some of the challenges that SPILL has faced?
One of the main challenges SPILL has faced is system manipulation. The platform is actively working to address this issue and ensure a safe environment for its users.
Conclusion
As we've explored in this journey through the world of SPILL, it's clear that this innovative new platform isn't simply looking to compete with the likes of Twitter. Rather, SPILL aims to redefine how we approach social media and online communication. Its unique features, emphasis on data privacy, and rapidly expanding user base underscore its potential to become an essential ingredient in the future of digital discourse.
SPILL's focus on user data security and compliance with Ireland's Data Privacy Commission demonstrates a democratic approach to handling personal data. This comes at a time when many social media platforms face scrutiny over their data practices.
From the senate to the streets, people are increasingly turning to platforms like SPILL to cast their ballots in the court of public opinion. This shift represents a kind of 'leadership spill' in the world of social media, where the reins of influence are progressively transferring to newcomers like SPILL.
The 'ABC' of SPILL – Authenticity, Balance, and Creativity – shines through in its operations. As it continues to establish its presence in Europe and beyond, it's poised to give a tough time to rivals such as Threads, an offshoot of the social media giant Meta, led by CEO Mark Zuckerberg.
While the road ahead will undoubtedly pose challenges, SPILL's potential cannot be undermined. It may be the new kid on the block, but it's certainly not playing by the old rules. As Yaccarino put it, "SPILL is not just another Instagram or a Threads account. It's carving its own path."
In conclusion, SPILL is an exciting addition to the digital world that deserves our attention. Only time will tell how this platform will reshape our online experiences, but its bold entry is a sign of promising things to come.