Last Updated on
Best Black Friday Google Pixel 6 and 6 Pro deals
Google's latest smartphones have come out swinging, leveraging excellent cameras, boosted performance specs, and stock Android OS, so you aren't limited with bloatware. But, for the most part, Google's phones are often a bit expensive, but these Google Pixel 6 Black Friday deals will ensure you get the best deal on a new smartphone.
The Pixel 6 phones are an incredible step up over the previous iterations, with a whole new Tensor chip gifting the devices with top-notch security, in tandem with new cameras that ensure everything is in focus when taking shots. The Google Pixel 6 line even utilizes an AI-run feature that erases out 'photobombers' – similar to Adobe's Content-Aware feature.
On the Pro side of things, you get a much better camera with more 'pro' level features out of its sensors, including 4x optical zoom and 'Super Res Zoom' up to 20x into the distance, and much more overall. The Pixel Pro also features wireless and fast charging, and its Battery Saver mode allows it up to 48 hours of essential app use if you find yourself without a charger.
Best Black Friday Google Pixel 6 deals in 2022
Black Friday is closing in, and the wait is over to secure yourself the Best Black Friday Google Pixel 6 deals. Below is a list of all the early Black Friday deals out right now on the base and Pro level Google Pixel smartphone, with more on the way in the lead-up to the holiday sales season:
Where to find the best Google Pixel 6 Black Friday deals?
All of the major online retailers will have Google Pixel 6 and Pixel 6 Pro smartphones available at steep discounts this Black Friday. Below is a list of the best spots to pick up a new Pixel smartphone at a good bargain during the holidays:
Best Black Friday Google Pixel 6 deals
Editor's pick
Save $314
Google – Pixel 6 Pro 128GB (Unlocked)
Editor's pick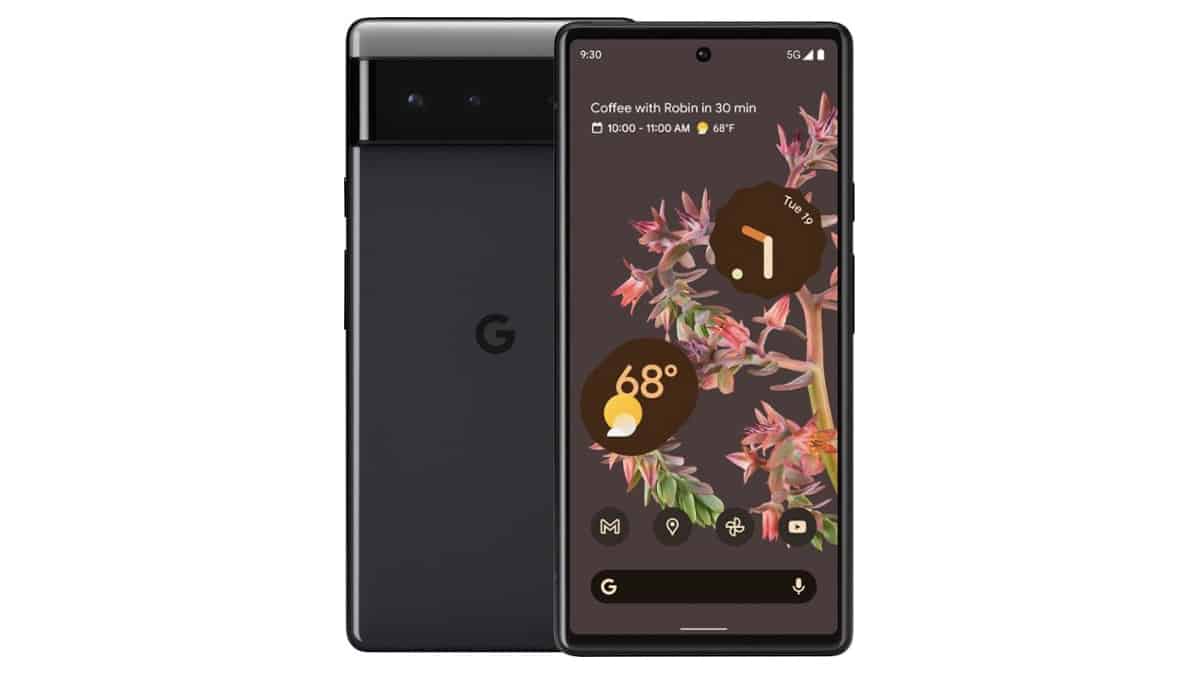 Save $209
Google – Pixel 6 128GB (Unlocked)
Editor's pick
Save $150
Google – Pixel 6a 128GB (Unlocked)
Editor's pick
Save $299
Google – Pixel 6 Pro 256GB (Unlocked)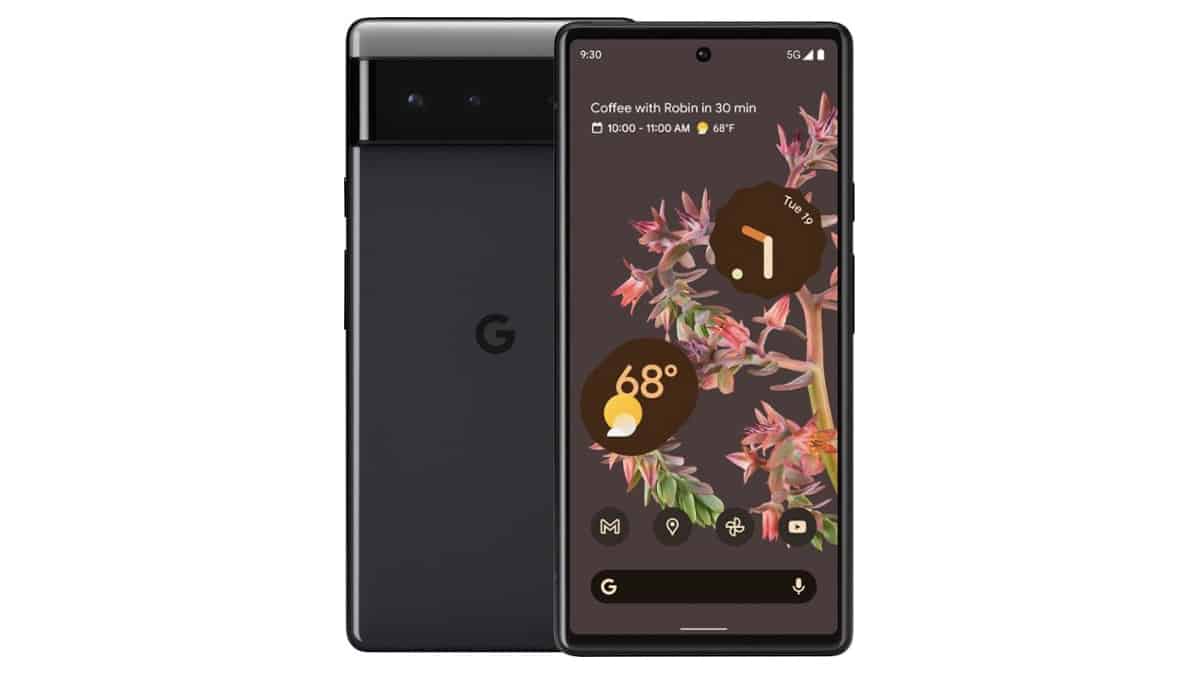 Google Pixel 6 256GB (Unlocked)
*Prices are subject to change. WePC is reader-supported. When you buy through links on our site, we may earn an affiliate commission.
Learn more
When will Google Pixel 6 Black Friday sales start in 2022?
November 25th is the official start date for this year's Black Friday, but most retailers will kick off their holiday sales season a bit sooner. Below is a list of all major online retailers hosting Google Pixel discounts with their Black Friday schedules included:
Amazon: November 25th to November 27th
Best Buy: November 19th to November 28th
Newegg: November 22nd to November 27th
Target: November 21st to November 27th
Walmart: Online starting November 2nd at 7 PM EST, in-stores on November 4th at 5 AM local time
How to get the best Black Friday Google Pixel 6 deals
The best way to get the most affordable price on the item you crave this holiday season is by keeping a close eye on the product page via its specific online retailer. Several stores will also have newsletters, alerting you when new deals go live so you can hop right into the awesome savings as soon as they are available.
This page will also be updated regularly as Black Friday rolls in this November 25th, ensuring you don't have to scour the internet consistently as Google Pixel 6 discounts get listed.
Features to consider when looking for a Black Friday Google Pixel 6 deals
The Google Pixel has several awesome features that make it stand out as a beat among smartphones, but when comparing the two models, it may become a bit tricky in deciding what specific device you will need. Below is a list of major features to consider when deciding between the Pixel 6 and Pixel 6 Pro:
Ultra-wideband
8GB RAM vs 12GB RAM
512GB of storage
6.4″ FHD vs 6.7″ QHD
8MP vs 11MP camera
4614mAh vs 5003mAh battery
How much was the Google Pixel 6 on Black Friday?
Last year, the Google Pixel 6 say a discount of $100, pitting the new phone at a $500 premium, meaning this year's savings are set to be even more exciting. Although the Pixel 7 has yet to be fully debuted just yet, the Pixel 6 and its Pro model will both be seeing some amazing discounts for the holiday season.
Various rumors suggest the Pixel 7 should launch as early as October 13th, with an event on the near horizon signaling its soon-to-be limelight. With its debut, the Pixel 6 line is sure to be set at a more affordable rate during the holiday sales season.
Does Google do Black Friday deals?
Google has only recently updated its offerings for Black Friday, setting up discounts well in advance of the sales season. This means that you can get enticing savings even from the Google Store, bypassing alternative online retailers if you feel the need.
Will there be a Pixel 6 Black Friday deal?
Yes, most major online retailers will be hosting Black Friday deals on the Pixel 6 and Pixel 6 Pro. Last year, Best Buy has an ongoing sale throughout November, setting the price of the device at $100 off, which made it a steal at the time. Consumers can expect even more savings this time around at Best Buy and beyond, given the Pixel is now in its first year in users' hands.
Is the Google Pixel 6 worth it in 2022?
If you can't stretch to the Google Pixel 7 this year, the Google Pixel 6 is still a strong option for those looking to upgrade their phone. There are not a vast amount of differences between the two phones. The main differences can be seen in the new Tenser G2 chip and upgraded camera features. With Google's announcement that the Google Pixel 6 will receive its long-term update commitment, your Pixel 6 will receive OS updates up to 2024 and security updates till 2026, making buying a Pixel 6 this year still a sensible option.