Last Updated on
If you are looking for the best Cyber Monday Router deals, then we have you covered right here.
Cyber Monday is live now! And we are about to see some great discounts on routers. If you want to get your hands on a router right now, then we have rounded up some of the deals you can grab. Plus, we will be bringing you some great Cyber Monday offers on routers – so stay tuned for those.
The router is the networking backbone of our homes and offices, so it is more of an investment than just another purchase. Depending on usage and requirement, you should get a router that has the latest Wifi standard, delivers sufficient speed, and provides network coverage for your home or workspace. Further, you should also look for additional features like network security, QoS, and companion apps.
With that being said, Cyber Monday will probably see several routers discounted. To help you find the best deals, we have rounded up some of the top offers right here.
Best router deals 2023
In this section, we have listed some of the best router deals available. We update this section as and when new offers arrive, so keep checking for newer updates.
Editor's pick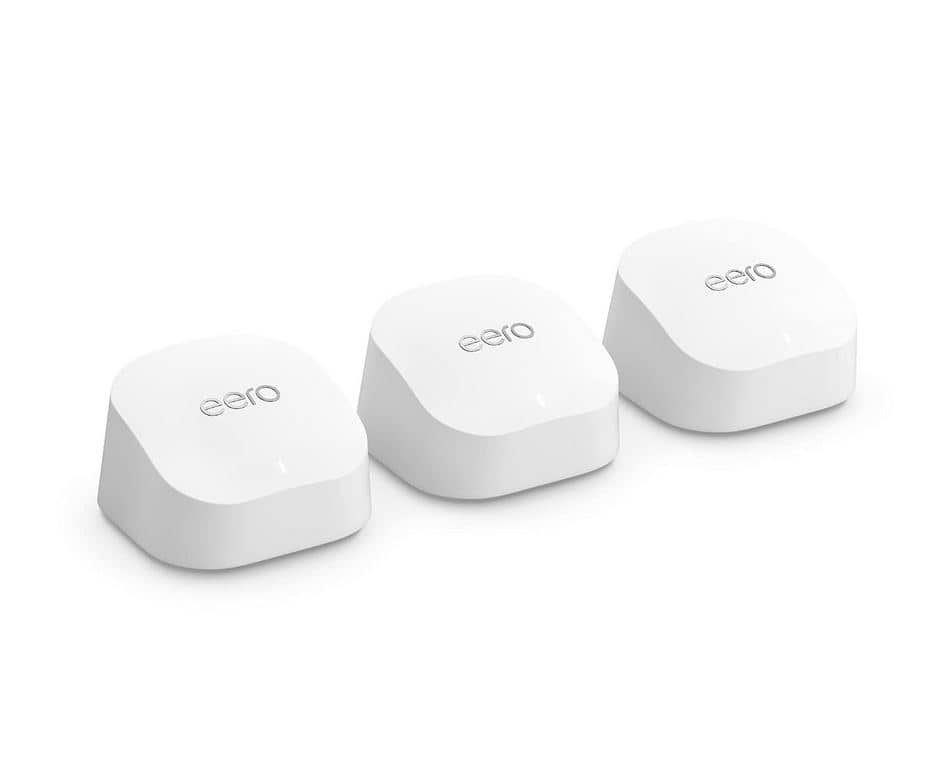 Save 35% NOW!
Amazon eero 6+ mesh Wi-Fi system
Amazon eero 6+ mesh Wi-Fi system | Fast and reliable gigabit speeds | connect 75+ devices | Coverage up to 4,500 sq. ft. | 3-pack,
2022 release
Editor's pick
Save 31% NOW!
TP-Link WiFi 6 Internet Gaming Router (Archer AX10000)
Tri Band High-Speed ax Router, Wireless Smart VPN Router for a Large Home, 2.5G WAN, 8 Gigabit LAN Ports
Editor's pick
Save 36% NOW!
ASUS WiFi 6 Router (RT-AX57)
Dual Band AX3000 WiFi Router, Gaming & Streaming, AiMesh Compatible, Included Lifetime Internet Security, Parental Control, MU-MIMO, OFDMA
Editor's pick
Save 25% NOW!
TP-Link AX1800 WiFi 6 Router (Archer AX21)
Dual Band Wireless Internet Router, Gigabit Router, Easy Mesh, Works with Alexa – A Certified for Humans Device
Editor's pick
Save 21% NOW!
ASUS ROG Rapture GT-AX6000 EVA Edition
Dual-Band WiFi 6 Gaming Router, Dual 2.5G WAN/LAN Ports, WAN Aggregation, Triple-Level Game Acceleration, AiMesh Compatible, Lifetime Internet Security
Editor's pick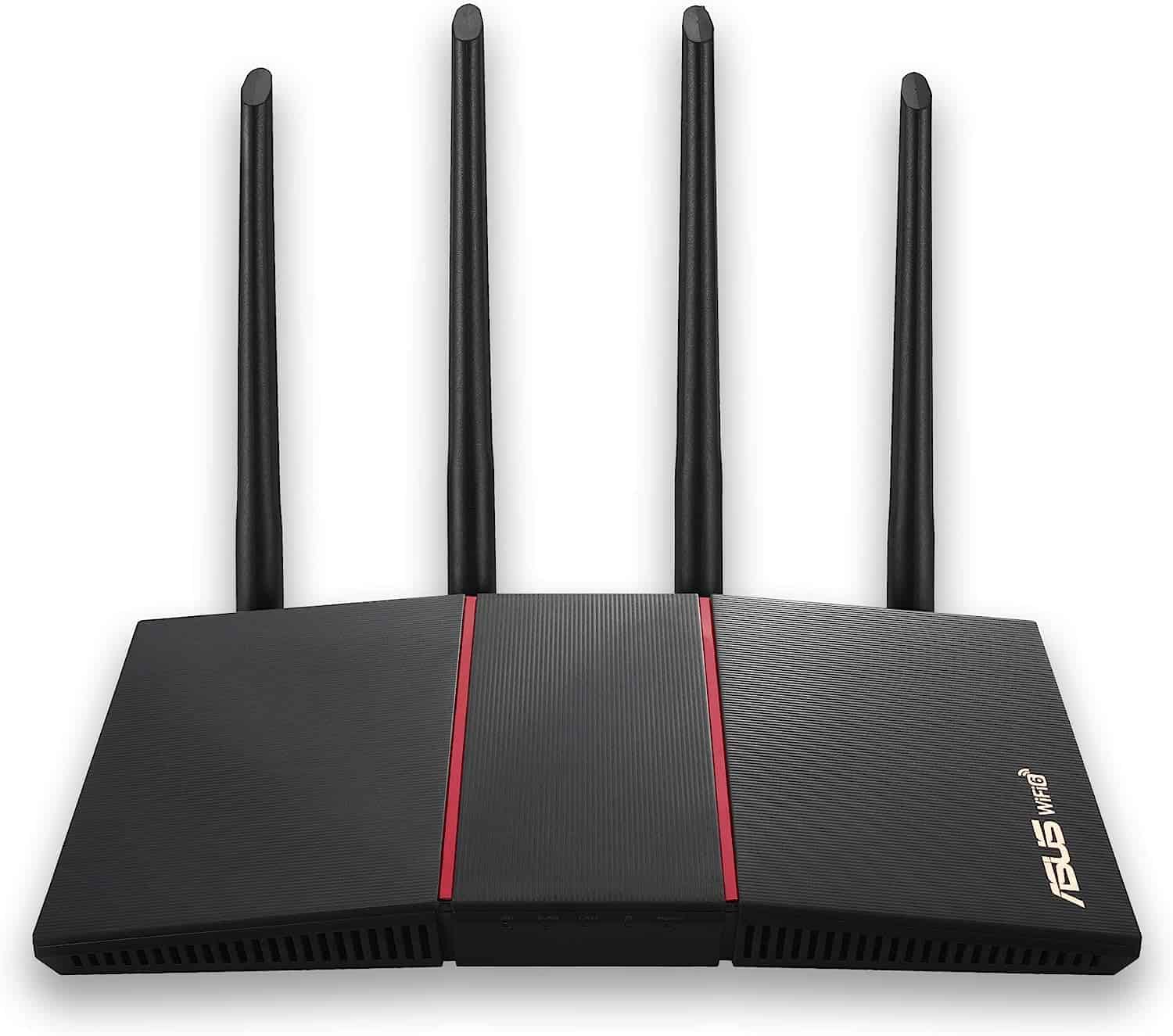 Save 19% NOW!
Dual Band WiFi 6 Extendable Router, Subscription-free Network Security, Instant Guard, Parental Controls, Built-in VPN, AiMesh Compatible, Gaming & Streaming, Smart Home, black
SAVE 30% NOW!
Google Wifi – AC1200 – Mesh WiFi System
Google Wifi is a scalable flexible mesh Wifi system that blankets your home in reliable coverage and keeps buffering at bay; 1 Google Wifi point
replaces your router and additional points expand your network to keep the connection fast in every room
Save 28% NOW!
NETGEAR Orbi Whole Home Tri-band Mesh WiFi 6 System (RBK852)
Router with 1 Satellite Extender | Coverage up to 5,000 sq. ft. and 100+ Devices | AX6000 (Up to 6Gbps)
Save 60% Now!
ARRIS SURFboard mAX W121 Tri-Band Mesh Wi-Fi 6 System
AX6600 Wi-Fi Speeds up to 6.6 Gbps , Coverage up to 5,500 sq ft, 4.8 Gbps Backhaul , Two 1 Gbps Ports per Node ,
Alexa Support
Save 19% Now!
NETGEAR Nighthawk 12-Stream WiFi 6E Router (RAXE500)
AXE11000 Tri-Band Wireless Speed (Up to 10.8Gbps) |New 6GHz Band | Coverage up to 3,500 sq. ft., 60 Devices
Where to find the best router Cyber Monday deals?
When it comes to online shopping, you can find the best router Cyber Monday deals on Amazon, Newegg, Best Buy, and other similar retailer websites. As Cyber Monday is all about tech, you can check out retailers that specialize in selling gadgets and electronics.
Router Cyber Monday shortlist
When will Cyber Monday router sales start in 2023?
Cyber Monday deals are live, and you can expect them to be rolling in hot. However, most products are discounted on Black Friday, and these offers remain the same on the following Monday. So, if you see a good deal on a router that you like, you can bag it if you think the discount is enough for you. Additionally, keep this page bookmarked as we will continue to update it with new deals during this tech sales event.
How to get the best Cyber Monday router deals in 2023?
To start with, you should shortlist the products you want on multiple websites, like Amazon and Best Buy. Then, you can track price history through The Camelizer and Honey, two browser extensions that give you real-time data on the fluctuating pricing histories of many models.
Also, make sure you set a budget and stick to it, so you know what you can afford. Hopefully, a deal will make an otherwise too-expensive router fall within your budget so you get the best you can.
Features to consider when looking for Cyber Monday router deals
To help you get the best router, here are a few pointers to consider –
Wi-Fi standard – 802.11ac (Wifi 5) is quick, but the current fastest standard is 802.11ax (Wifi 6), which provides up to Gigabit Wi-Fi speeds. You can also check out some of the best Wifi 6E routers, which is the newest Wifi standard, but not many devices are compatible with it.
Ethernet ports – Think about how many you'll need for your devices and switches, so you have enough. Some routers let you link Ethernet ports as WAN ports to deliver faster-than-Gigabit speeds.
USB ports – some routers let you attach USB flash drives for use as NAS devices. Some let you access files on the USB drive when you're away from home, which can be convenient.
More Cyber Monday deals