Our best home gym equipment picks
From a dedicated home gym to space saving solutions, we've got you covered.
Last Updated on December 30, 2021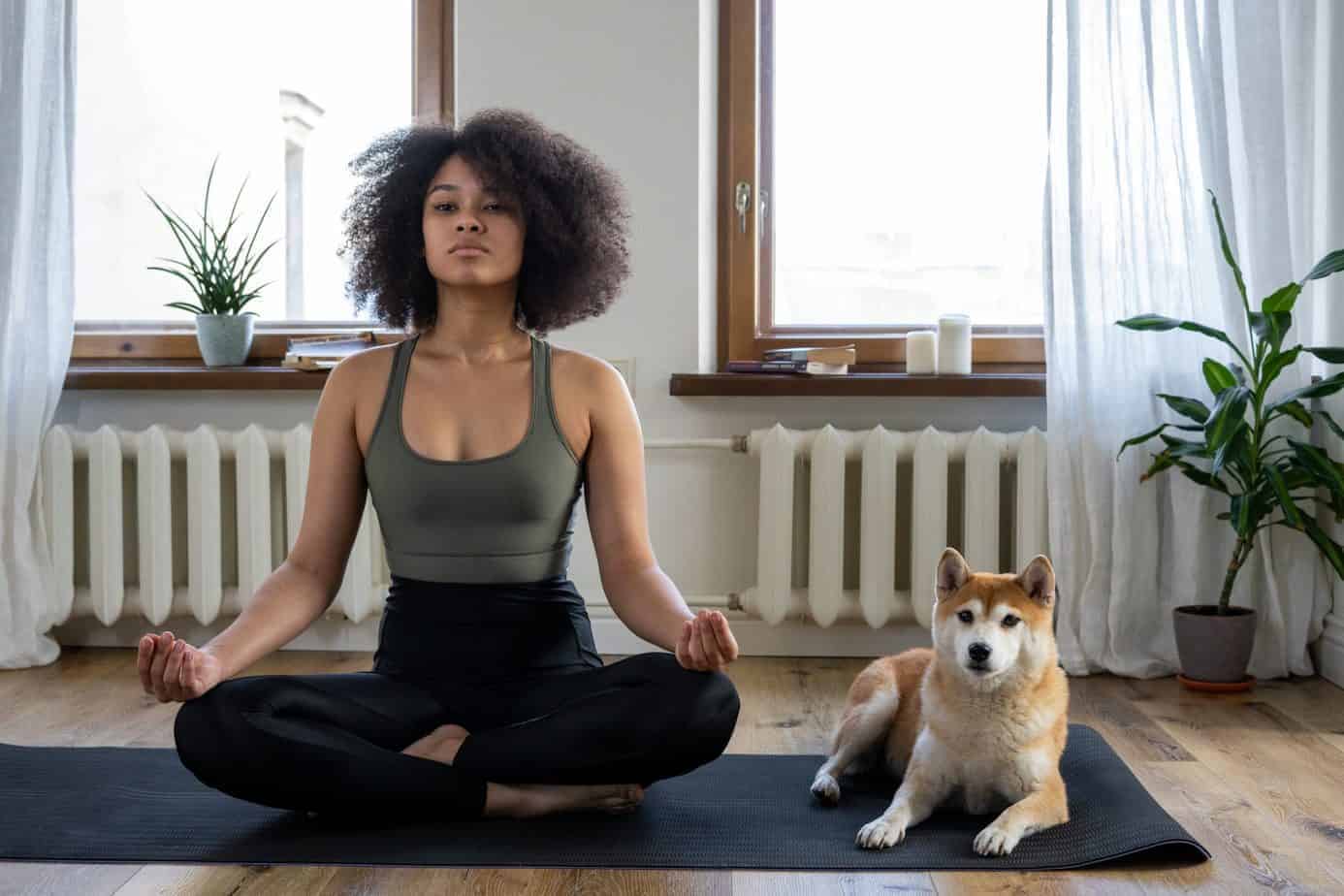 Products at a Glance
A home gym doesn't have to resemble an abandoned warehouse with cable ropes and medicine balls like most marketing material will have people believe. It's quite possible to have both the comforts of home whilst getting a good sweat on and raising that heartrate. The same goes for sculpting guns too, but watch out, they'll getcha!
Anchorman quotes aside, you really can get a good workout from home with a little investment. Some will want to fit out their spare room with a multigym and other typical items which is great, but there are also some really cheap options that store away easy too.
Have a Nintendo Switch lying around for example? Some people are unaware that it can become a really insightful and useful fitness device thanks to a specific game and a couple of accessories. Also, fitness fanatics can get a great workout by resistance training and using their own weight to work on muscle mass.
How we chose our best home gym equipment picks
We wanted to make sure this is an inclusive buyers guide. Fitness and working out can seem like an exclusive club for fitness freaks and muscle-bound giants, but it's for everyone. The problem with fitness is making it fun, which is a hard sell when someone is sweating their bodys' supply of water and can't feel their legs anymore. 
Exercising at home isn't just more comfortable, but it's harder to come up with an excuse. Users can spend less time going to and from the gym, save on memberships and get a shower in the comfort of their own homes. If you are a fan of structured workouts and classes, subscriptions such as JRNY have your back (and it's included with some of our best home gym equipment picks)
So, let's get straight into it and find some best home equipment picks for you:
Our Recommended
Our best home gym equipment picks
1
PROS
Build a custom workout plan
Track Progress
CONS
Reports of squats not registering sometimes
Have a Nintendo Switch? Great, welcome to your new home Gym with the addition of Ring Fit Adventure. It comes with a Ring-Con and leg strap, with the Ring Con slotting a Joy-Con in with the leg strap holding the other joy-con for a complete motion tracking experience. This combination tracks when your running, squatting, pressing the ring in and out with surprising accuracy. A far cry from the old Wii Fit and motion game accuracy of yesteryear.
Players are tasked with completing tracks by jogging, jumping, squatting, and more to traverse various obstacles, with intense exercise assigned to monster battles. Leg lifts, star jumps, and more deal damage to enemies, some of which are more effective on some monsters than others, in order to knock them out and progress.
 For players looking for a more traditional experience, they can pick from a range of exercise moves and b build their own daily workout routine. There are also music-timed mini-games that focus on resistance training with the Ring-Con, including music from The Legend of Zelda and Super Mario Oddysey. It doesn't matter if you're a gamer or not, this is a pick-up and plays exercise tool that really works alongside a bit of discipline.
2
PROS
Heavy duty steel construction
Upgradable to 310 lbs
CONS
May need to upgrade resistance for heavy users
For those looking for a more traditional home gym setup, BowFlex PR3000 Home Gym does everything you need it to. Providing you have enough space for its large footprint, its power rod resistance provides as little as 5 or as many as 210 lbs of Power Rod resistance. This should be more than enough weight and resistance for most home gym users.
The Quick-change Power Rod System is surprisingly easy to operate thanks to the multi-use hand grip and ankle cuffs. These add flexibility and performance to any workout this Home Gym supports. The no-change pulley system allows users to instantly switch to a different exercise feature easily too.
If the 210 lbs of weight aren't enough to break a sweat for some users, this bit of the best home gym equipment supports upgradable Power Rod resistance to 310 lbs. Worried about the BowFlex PR3000 Home Gym holding up with that extra weight? Well, the frame is a heavy-steel fabrication, so there's no need to worry when it comes down to build quality.
3
PROS
Premium webbbing strap design
Cam-lock adjusters
CONS
Awkward pectoral workout when strapped to a door
Instead of buying weights for your home gym that takes up room, why not just use your own weight instead? No, we've not gone mad, we're talking about investing in the TRX Fit System Suspension Trainer. This best home gym equipment pick packs into a small bag and can be attached to doors, trees, you name it to get a good workout.
TRX also have their own workout subscription service. A 30-day free trial is included with the Suspension Trainer, which includes unlimited access to 500+ on-demand workouts and daily LIVE classes guided by world-class trainers.
Tested and trusted by athletes, fitness trainers, and physical therapists, this best home gym equipment pick is a solid choice that is easy to store and yields some solid results. For those worrying about the safety of this best home gym equipment pick, its locking carabiner clips and loop design keeps the straps anchored and even.
4
PROS
Molded casing mean quieter dumbbells
Space saving, no need for multiple dumbbells
CONS
Can't be used for push up support
Why should a pyramid of Dumbbells take up precious floor space when less money could be spent on adjustable Dumbbells instead? That's right, rather than making an iron throne in your home gym, take a look at BowFlexs' SelectTech 552 Adjustable Dumbbells.
By simply turning a dial on the ends of these best home gym equipment picks, users can automatically change resistance from 5lbs to 52.5 lbs. Replacing 15 sets of weights, these dumbbells are set to enjoy the included one year of JRNY membership. JRNY provides classes and workout routines, which ultimately provide structure and keep users in the workout game for longer.
Forget the days of clanking and noisy dumbbells, SlelectTech 552 Adjustable Dumbbells have a molded coating around their metal plates for quieter workouts. This doesn't sound like a big deal, but anyone who lives in a family home or in an apartment block will thank us for letting them know.
5
PROS
Non-Slip Surface
Rolls up for easy storage
CONS
A thicker matt may be needed for those with joint issues (alternative link included)
A fitness mat is probably the last thing that is going to enter anyone's mind when thinking about kitting out a home gym, but it's probably one of the most important bits of kit. Impact damage on joints and muscles is real and can cause some serious damage in later life if users don't exercise correctly. Once the damage is done, there's no going back and can lead to all sorts of joints and arthritic problems down the line.
Regardless of doing simple exercise, cardiovascular, or weight training, doing it on a shock-absorbent and comfortable surface won't only pay off in the long run, but it'll make sure exercise is as comfortable as possible.
This particular home gym equipment pick features extra-thick NBR foam which adds comfort and some shock absorption to any floor workout. The longer length of the mat allows for all kinds of floor workouts for most users, regardless of whether you're doing push-ups or Yoga.
This buyer's guide is a little different from others that we do. Whilst we want to compare similar products to help readers make informed choices, we also want to broaden readers' horizons and get them thinking about solutions they didn't know about before. Long story short, it's our job to inform and educate, and we feel every one of these best home gym equipment picks is a good fit for someone's home in our reader base.
Don't have a lot of room? We have you covered? Looking for a comprehensive home gym solution? We've got the right product for you. Ultimately, it depends on budget, space, and what kind of exercise you'd like to carry out. But, we always want to give you our two cents on our favorite product on buyers guides, so here we go:
Do I need a dedicated home gym room?
Not at all. If you want to, then go for it, but there are plenty of options that are light on space and heavy on fitness in this best home gym equipment picks.
Do I need to sign up for a subscription when exercising at home?
Whilst it's obviously not necessary, working out from home and sticking to it takes dedication and self-discipline. If that's not your strong point, we'd recommend a guided workout course or plan to help you keep on the straight and narrow.
Should I diet too?
A healthy diet goes hand in hand with a good exercise routine. Whilst we're not diet experts, keeping a balance of treats and healthy foods whilst maintaining a good cardio workout is probably the easiest path to stay on. Whilst eating carrots all day and exercising will help you lose weight sooner, you'll probably end up binging and doing more damage down the road.
Our Verdict
Yep, we came out of nowhere with this one, but we feel this is such a great fitness tool that will cost less than a decent set of dumbbells for Nintendo Switch owners and offers so much. Think of it as a fitness class with no subscription that makes fitness fun and takes your mind off the exercise that's being carried out. From traditional workout routines to turn-based RPG workout sessions, Ring Fit Adventure tracks progress whilst educating users about best exercise practices, including warming up and cooling down.