Best Ultrabook Laptop in 2023
Our top 5 recommendations and how we came to that decision.
Last Updated on April 27, 2023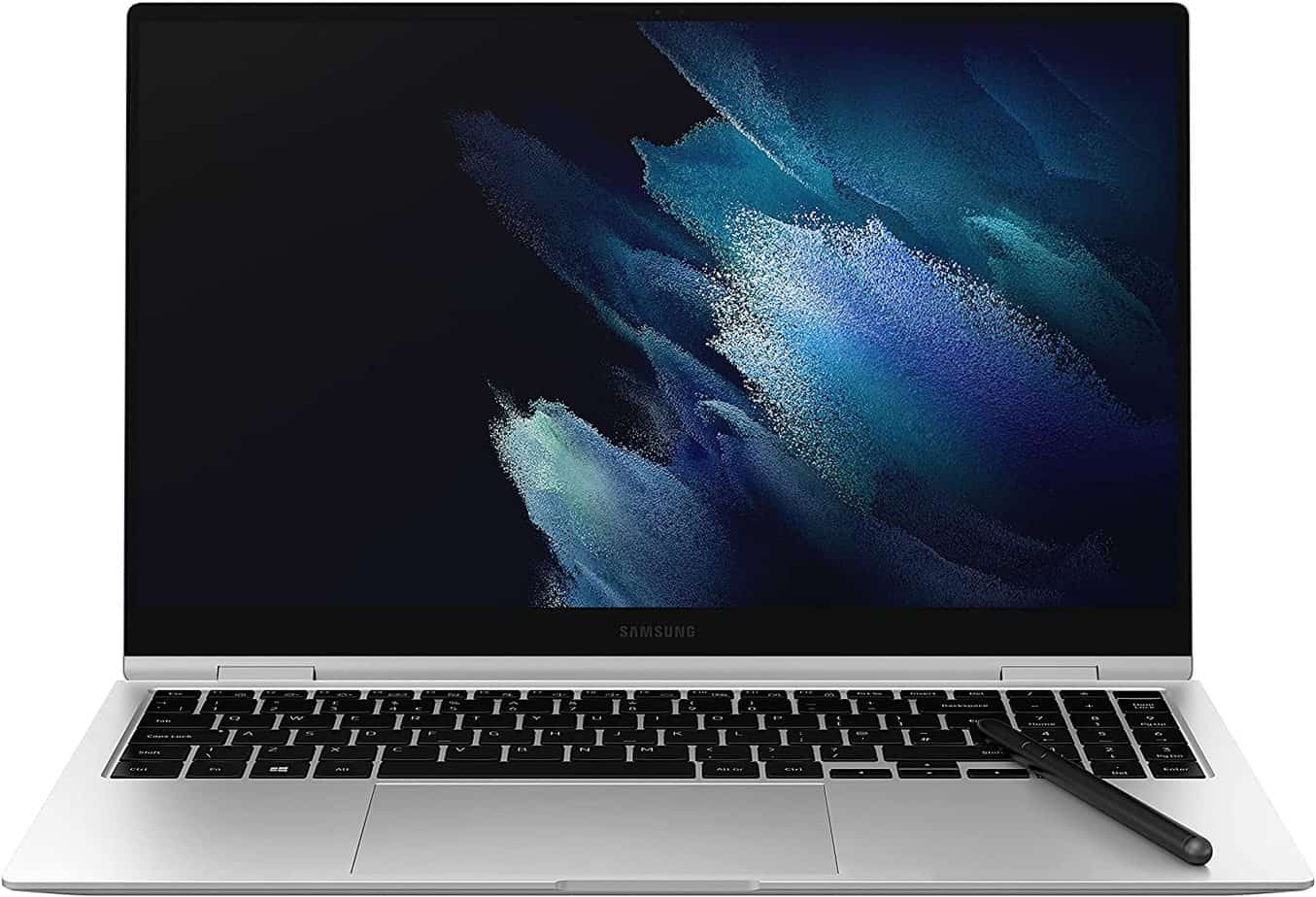 If you are in search of the best Ultrabook then this article is here to help. Ultrabook laptops are called "Ultrabooks" for a reason. They are one of the best types of laptops that you can buy, and they do all of that while being lightweight and relatively affordable. But now that companies are making so many of these Ultrabooks, it has become very hard for people to figure out which Ultrabook is the best for them.
This is when we come in! Depending on what you want to use your Ultrabook for, there could be a myriad of choices for you to sift through. We have narrowed down your search by hand picking 5 of the best Ultrabooks on the market. We have even created a little Buyers Guide to help you understand how we have compared these computers and how you can judge which Ultrabook is your new daily companion.
Products at a Glance
What Makes An Ultrabook Different?
You might be wondering what makes an Ultrabook different from any other kind of laptop, so first, we want to give you a small definition.
Let us start off with laptops. Laptops are computers with a built-in screen and keyboard that can be carried around and used on your lap. Hence the name "laptop." They were the original portable computers, but that doesn't mean they are outdated. That being said, they are the largest type of portable computers.
Notebooks are the middle child in this family. They are thinner than laptops and traditionally had less memory, but that isn't a true statement anymore. In all honesty, there is no real difference between a notebook and a laptop. The manufacturers get to add these names to their devices. If Dell offers you a laptop and a notebook, you will know that the notebook is smaller than the laptop. But if Dell offers you a laptop and Pavilion offers you a notebook, you can assume the Pavilion is smaller, but you shouldn't bet any money on it.
So using this information, we can learn what an Ultrabook is. The name "Ultrabook" originated from Intel, because of this, a real Ultrabook is one that holds an Intel processor. But that isn't the only factor. The Ultrabook can be no thicker than 1.5cm, and it has to have an SSD disk.
Because Ultrabooks have an Intel processor, they have a way more powerful hardware processing system than you would expect from a laptop. They also continue to be small and transportable, like a notebook. They are ideal for people who need a powerful laptop on the go.
Our Recommended
Best Ultrabook Laptop in 2023
1
PROS
Fingerprint Scanner
Clicky Keyboard
8GB
Large Screen
Cheapest
CONS
No Thunderbolt Connectivity
Dim Light
The Acer Swift is a 14 inch Ultrabook. The reason why it is our best pick for an everyday computer user is due to its lower price that doesn't reduce its quality.
You will get 8GB of memory for this Acer, which is more than enough for web browsing, watching movies, and using Word or Excel. Along with its AMD processing unit, you will have no trouble keeping up the speed of your daily life.
Its Radeon graphics means you can still get incredible detail in any gaming or design work, and it also has an impressive 11.5 hour battery life.
2
PROS
Wide Keyboard
8GB
Large Screen
Thunderbolt Connection
HD Webcam
CONS
Trackpad feels low quality
The LG Gram 14Z90P also has an 8G Ram, with an additional 256GB SSB, but the reason why this ultrabook is our pick for a student is due to its Core i5 processor. This processor creates a fast and powerful reaction to your wants and needs in comparison to the Acer Swift's AMD processing unit.
Students are constantly in a rush and forgetting things due to their new bout of adulthood, so we believe they need a significant battery life. The LA Gram has a battery life of 25.5 hours to stay up with you when the deadlines draw near.
The screen is also 14 inches; this is to match the expanded keycaps and the widened touch pad, created so that fast fingers can reduce typos.
3
PROS
16 GB
Thunderbolt Connection
CORE i7 Processor
22 Hour Battery Life
Wide Keyboard
Creative people need an Ultrabook with enough RAM to store their art, long prose, or programs. The LG GRam 16Z90P has a memory of 16GB, topped up with a 256GB SSD.
Ideally, a professional or creative person would also want a powerful processor to help them keep up with complicated programs. The LG Gram 16Z90P has a CORE i7 which is one of the best processors available at the moment, which means each of those boxes can be ticked.
To keep you going when inspiration strikes, the Ultrabook has a battery life of 22 hours. That might be less than the LG Gram 14Z90P, but it should be more than enough for you to reach your finale.
The only negative of this Ultrabook is its size. LG Gram 14Z90P is 16 inches long, which is much longer than you would expect for a small computer, but as we said before, manufacturers make up their own guides for their labels. This large size hasn't brought up the weight of the Ultrabook though, as it is still just 2.6 lbs.
4
PROS
64 GB
CORE i7 Processor
Neo Pack Sound Quality
Touchscreen
CONS
Very Big Screen
No Thunderbolt Connection
No DVD drive
Again we have another large Ultrabook, but this one is top of the range. It has a 64 GB of RAM, which makes it perfect for gamers and the multiple platforms you might play on. Along with the HD quality screen, you will be playing the most immersive games you have ever known. This is all backed up by the HP Envy's Intel Core i7 processor and state of the art sound quality.
There are two big negatives to this Ultrabook, though, and that's its 10 hour battery life and its lack of DVD drive. This means that after a long day of gaming, you should make sure your Ultrabook has been charged back to full power; otherwise, your next experience might be cut short.
Also, because there is no DVD drive, you cannot play games that require a DVD download. Most games nowadays are downloaded from online, so hopefully, this won't mess with your play, but retro games like the original SIMS still need the downloadable element.
5
PROS
8 GB
Fingerprint Technology
Backlit
Lightweight
CONS
Not As Slim As The Other Ultras
With the Asus ZenBook, we are going back to the lower price ranges. This Ultrabook has a 13 inch screen and an 8 GB memory which makes it perfect for someone who isn't planning on using it for every part of their life. If you are browsing the internet, or watching movies, this computer is right for you.
The reason why we have considered it to be the best Ultrabook for a movie buff is due to its 512 GB SSD (so you can store movies on the SSD) and its HD wide view picture. This means you can watch your oscar nominated movies in the quality they were intended to be viewed in.
The Intel Core i5 process means you can download your movies and watch them without any long wait times or displacing buffering.
How We Have Compared Our Top Ultrabooks
Buying any type of computer can be daunting when you don't know what to look out for. This is why we are sharing how we compared our top Ultrabooks, so you can better understand which one is best for you. There are 5 factors that you need to consider, but depending on your tech knowledge and your overall needs, you might only need to watch out for a couple of them.
Reason for Using an Ultrabook
This might seem like a silly subtitle, but your reason for using an Ultrabook can vastly change which computer is right for you.
If you are a student, then you are going to need a lightweight Ultrabook that you can carry around with you, but a standard memory should be enough to hold your 1 year or 4 coursework details. However, if you are a Graphic Design student or another type of student who needs to store large images or data, then you should be searching for an Ultrabook which has a dedicated graphics card to hold and store your work.
If you plan on using the Ultrabook for work purposes, then you will need a secure computer with a fast speed and high memory but continues to be lightweight. This means your Ultrabook will likely be on the more expensive scale.
If you are a gamer and want to keep yourself immersed, then you will need a high GBPS (gigabyte per second) to stop your games from lagging. You might also want a screen in high definition to keep you locked in the zone. To achieve all of this, your laptop should have a large memory to store your games.
Lastly, if you simply want to use your Ultrabook on a daily basis for films, browsing the web, and using Word, then you won't need to worry about memory or weight. Instead, you should be focusing on the screen size which is comfortable for you. High-definition screens are great for movie lovers because of the clarity you will receive, but clarity isn't the only thing you'll need. For a real movie marathon, you're going to want a long battery life of your Ultrabook.
Operating System
There are three main operating systems currently available. They are Windows OS, Chrome OS, and Mac OS.
Windows OS is the most commonly used operating system, and most apps and software can be downloaded to it. It is amazingly easy to use and is perfect for gaming. Two of its best features are its search function, which allows you to type in your document title into the search bar, and it will fit it along with any other possible matches like movies, web searches, and so on. Its second amazing feature is its integrated malware software which is designed to protect you from viruses.
Chrome OS is designed to be speedy for web users, for example, if you wanted to watch Netflix or win a bidding war. It also automatically uploads all of your files into the cloud and creates an integrated layer of security. It will be hard for you to lose any documents with this program. The only downside is that Chrome OS is relatively new, meaning that many software programs and apps aren't available through this operating system yet.
The last operating system is the Mac OC. The Mac OC is completely different from the Windows OC, which makes it difficult for new users to wrap their heads around, but the interface is actually super user-friendly. It is the best operating system for gaming and is very popular for users who need graphic or publishing software. If you have other Apple technology, then the syncing process will be a snap!
Processor
Again there are three levels of processing for you to consider.
If you are an everyday user, you should be aiming for an AMD A4, Ryzen 3, Intel Pentium, Celeron, or Core i3 processor. This is because they are great, but they are not as powerful as the others we are about to list. If you are just surfing the web and using Word documents or basic Excel spreadsheets, then you don't need a powerful processor. Save your money instead.
If you are choosing an Ultrabook for work, gaming, or student studies, then you should be looking for a Ryzen 5 or Intel Core i5 processor. These are fast, affordable, and powerful without reaching for the stars.
And lastly, if your job is gaming, or if you need a photo editing or video editing processor for your creative life, then you should be choosing Ryzen 7, Intel Core i7, Intel Core i9, or Intel Xeon. Their 3D rendering is top quality, and their capabilities are high grade.
Memory (RAM)
4 GB is normally the lowest you will find in all Ultrabooks, but in reality, you will want at least 8 GB of memory for a computer to browse the web and use Word. If you are using professional software or playing games, we recommend getting an Ultrabook with at least 16 GB. But, if you are a high level gamer, or need a computer with the best memory, then you should be looking no lower than 32 GB.
Screen
Buying an Ultrabook automatically means you are purchasing a smaller screen size. In this computer business, the screen size is measured from one corner of the screen until the opposite corner of the screen in a diagonal motion. If you are a student or a professional, then you need to balance size with space. Ideally, you want the biggest size you can get without it becoming too bulky to carry around. If you are a gamer, then you simply want the biggest size. If you are an everyday user, then you can buy whichever size is the most comfortable for you, as a small size means you can take your laptop to a coffee shop without any worries, but a larger screen means you can watch your movies in more detail.
What is an Ultrabook Laptop?
The word Ultrabook is the shorthand for Ultramobile Notebook. Ultrabook laptops differ from regular notebook laptops because of their quality design and performance to match. They offer faster processing speeds and high-quality material finishes. They are typically very thin, usually having a width of less than an inch.
Are Ultrabook laptops good for gaming?
Ultrabook laptops are designed for everyday tasks, their main priority is a lightweight sleek design that is easily transportable. Although some light gaming is achievable on these laptops anything slightly demanding may cause an Ultrabook to struggle. If you're looking for a laptop purpose-built for gaming check out our top gaming laptop picks.
Why are Ultrabooks more expensive?
Ultrabooks are more expensive than regular notebook laptops due to, faster processors, increased memory, and premium lightweight design. Additionally, they have larger screen sizes and more storage than regular laptops. If budget may be a concern then check out our top picks for laptops under $600.
Our Verdict
Best Everyday Ultrabook
Best Ultrabook Laptop in 2023
The RAM, Battery Life, and Processors are the most important part of any computer, but once you have narrowed down your shopping list using the "How We Have Compared Our Top Ultrabooks" guide above, you should be able to pinpoint the type of Ultrabook you want to be focusing on.
This guide will help you save money and buy a computer that matches your needs.
Overall, we would say that the best Ultrabooks is the LA Gram 16Z90P. It has almost everything you need no matter what your reasons for buying are. So if you are struggling, take our recommendations instead.