Best Vertical Mouse in 2022
One of the biggest problems with a horizontal mouse is the fact that they can be rather uncomfortable to use for longer periods of time.
Last Updated on August 19, 2022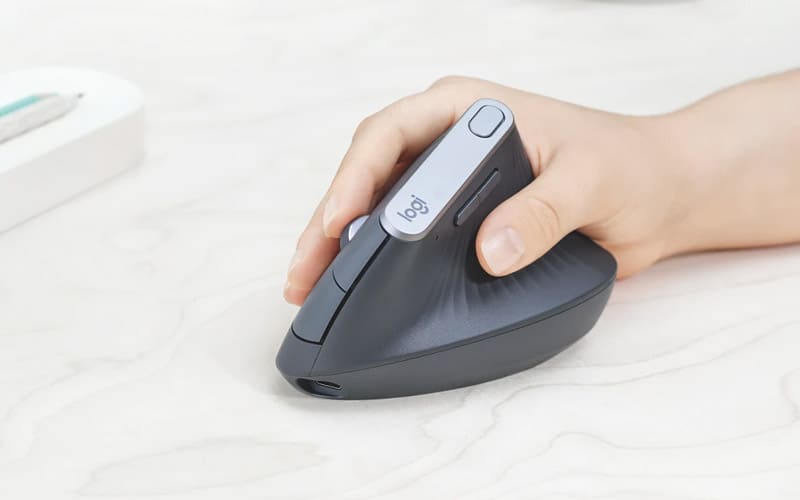 Wrist pain is a pretty common occurrence among people that use a computer mouse for many hours of the day. Issues like carpal tunnel syndrome can crop up when you don't have a supportive mouse to use while you're working or gaming. For users that are looking for relief for their wrists, getting a vertical mouse is certainly a great ergonomic option to consider.
Finding the right vertical mouse isn't always easy, especially when you're accustomed to using horizontal mice. Thankfully, we're here to help. Read on for our picks of the best vertical mice so you don't need to deal with wrist pain after using your mouse any longer!
Products at a Glance
Our Recommended
Best Vertical Mouse in 2022
1.
PROS
Comfortable to use with an ergonomic design
Four month long battery
Very durable
2.
PROS
Wireless design
Ergonomic design
Quiet operation
CONS
May not be ideal for people with larger hands
3.
PROS
Great for people on a budget
Ideal for people with wrist problems
Optical sensor
CONS
The buttons are placed in such a way that the mouse may be unsuitable for users with small hands
4.
PROS
Comfortable
Wired design
Lots of customization options
5.
PROS
Great range
Comfortable to use
Great connectivity
Good for people that struggle with finger pain
CONS
Users have reported that the scroll button isn't super responsive