AMD Introduces Ryzen 4000 Series Desktop Processors with Radeon Graphics
The future of gaming on a single chip?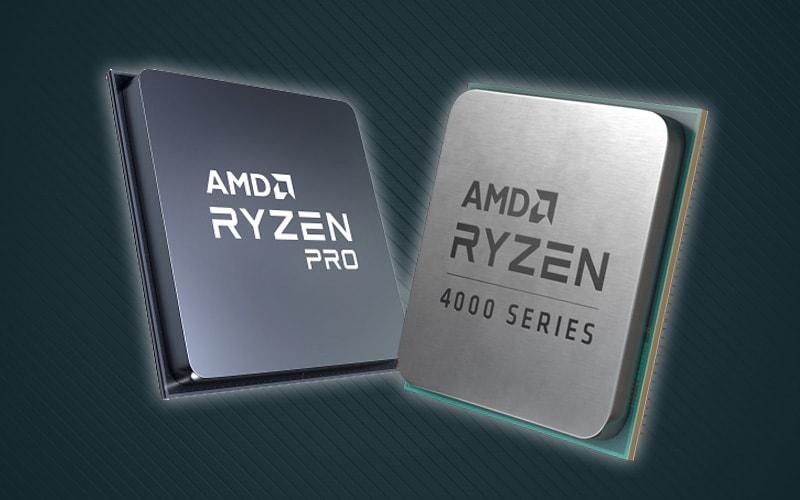 AMD has been knocking it out of the park recently with the release of the AMD Ryzen 3000XT series of processors that offer incredible value and performance. But now, their back again, this time with the most advanced 7nm x86 integrated graphics processors, the new AMD Ryzen™ 4000 G-Series.
The new AMD Ryzen™ 4000 G-Series Desktop Processors deliver impressive generational leaps in performance while still offering amazing power efficiency for consumers, gamers, streamers, and creators. Built for modern business PCs, AMD Ryzen 4000 Series Desktop Processors with PRO technologies offer enterprise-class solutions, advanced technology, and multi-layered security features. They're also built on the industry-leading 7nm process and "Zen 2" core architecture, offering unmatched user experiences and power efficiency in the state-of-the-art AMD socket AM4 platform.
Saeid Moshkelani, Senior Vice President and General Manager of the Client Business Unit at AMD said this about the company's plans now, and in the future:
"AMD is dedicated to continuously pushing the boundaries of processing power and graphics performance to deliver amazing PC experiences for all customers, from mainstream PC users to gamers, streamers and enterprise users,"
"Today, in association with our longstanding PC partners, we are excited to launch the AMD Ryzen 4000 Series Desktop Processors. The ultimate desktop processors with built-in graphics delivering amazing performance for work or play."
While these 4000 G-Series processors are the new hero product from AMD, they have similarly released AMD Athlon™ 3000 Series Desktop Processors with Radeon™ Graphics providing responsive performance and modern features for entry-level PCs using the same "Zen" core architecture and built-in Radeon graphics as the high-performance AMD Ryzen Desktop Processor family.
These new processors are certainly a sight to behold and will be perfect in any new high-performance PC setup. If you want to pick these new chips up, head over to our where to buy page where you can find all the necessary info!