Leaked AMD Radeon RX 6600 XT Faster than RTX 3060 Ti & RTX 3070 Ti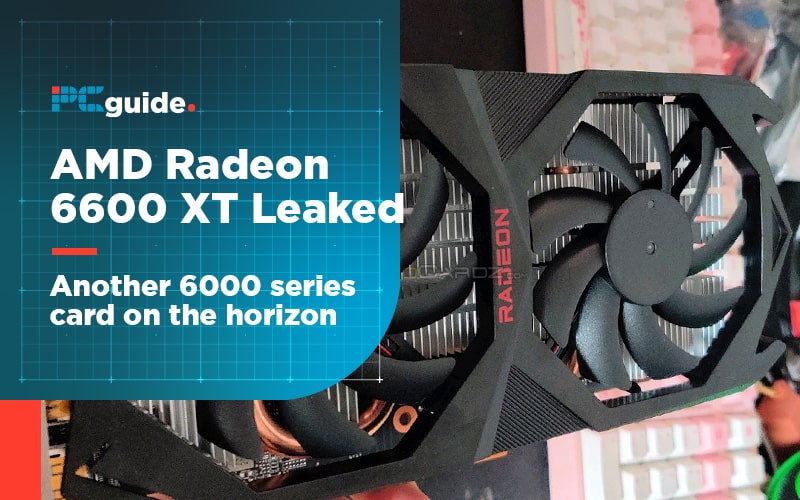 Find out where to buy the AMD Radeon RX 6600 XT right here.

*Update 26/07/21: AMD Radeon RX 6600 XT to cost $349 US, RX 6600 Graphics Card To Cost $299 US, according to Neowin. AMD will be competing directly against the NVIDIA GeForce RTX 3060 & RTX 3060 Ti graphics cards, but of course, take this with a pinch of salt until officially revealed.
A wild graphics card approaches. That's right, VideoCardz have new photos of an OEM/Engineering sample variant of the upcoming AMD Radeon RX 6600 XT. Alongside the photo leaks, benchmarking data has also been leaked which shows the RX 6600 XT yielding higher performance than GeForce RTX 3060 Ti and some RTX 3070 Ti variants.
Of course, this benchmarking was done in Ludashi, a program normally used in China for these kinds of purposes. Performance may differ slightly when benchmarking games later down the line.

AMD Radeon RX 6600 XT scored 599007 in Ludashi, a considerably higher score when compared to the following:
Looking at the dual fan and large aluminum/copper pipe heat sink has lead many to believe that this is a budget variant. It's rocking 3x DP and 1x HDMI output configurations and powered by a single 8-pin processor.

The AMD Radeon RX 6600 XT is most likely running on the current generation RDNA 2 architecture and poised at the entry-level market. Pricing-wise, nothing has been confirmed, but it's expected to be cheaper than the AMD Radeon RX 6700 XT ($479). Whilst leaks do confirm the card's existence, we won't have any solid information until AMD officially announces the AMD Radeon RX 6600 XT.
Image credits Videocardz.com

WCCFTech goes into more detail regarding specifications, stating the following:

"The AMD Radeon RX 6600 XT graphics card will be powered by the Navi 23 XT GPU which is going to feature 32 Compute Units or 2048 stream processors. The card will also rock 32 MB Infinity Cache & will feature an 8 GB GDDR6 memory capacity running across a 128-bit wide bus interface. As for the Navi 23 GPU itself, it measures 237mm2 and consists of 11.06 Billion transistors. The GPU is not however the smallest chip in the RDNA 2 family as that title should belong to Navi 24."