DJI Mavic Pro 3 leaks hint at huge upgrades
DJI ready to unleash cinematic robo-bird into the skies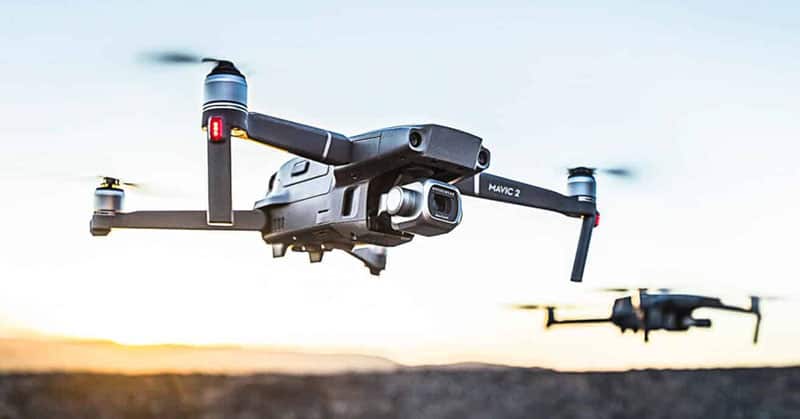 We love drones here at PC Guide and will be featuring them a lot more, alongside how to get the best from them in the coming months, so we were excited to see some fresh leaks appearing circulating around the DJI Mavic Pro 3. Now the Pro 2 was our drone of choice when it comes to aerial photography and they have been a great way to get out and about, without getting out and about over the last 18 months.

The Mavic Pro 3 though looks like setting the bar so much higher than anything we have previously seen.

Featuring two cameras (wide-angle and telephoto) capable of shooting 5.2k video and taking still photos with a resolution of 20MP mean that this little birdie is carrying some serious optic hardware.

If you ask anybody what their major gripe with any drone is and they will tell you it's flight time – this all correlates to battery size – larger batteries weigh more etc etc so you start having problems. With the Mavic Pro 3 though DJI is teasing 46 minutes of flight time under optimum conditions (well never then, but it's a start).

Models and Prices

We are expecting a range of models and bundles as we normally get from DJI – including a much more premium 'Cine' model that is rumored to have a build-in SSD alongside a number of cinematic techniques such as panorama and hyper-lapse modes.

Cost-wise, it's looking like a jumping-off point of around $1599 for the basic model but potentially an extra $1000 for the Cine edition, so if you want the best we have seen to date, you had better start saving right now or hoping for the bump in your newly invested crypto fortune.

We are expecting a potentially release of the DJI Mavic Pro 3 early in 2022, potentially as soon as January.