Facebook Messenger Calls Get End-to-End Encryption
In a bizarre twist of fate, Facebook is making their flagship messenging app more secure?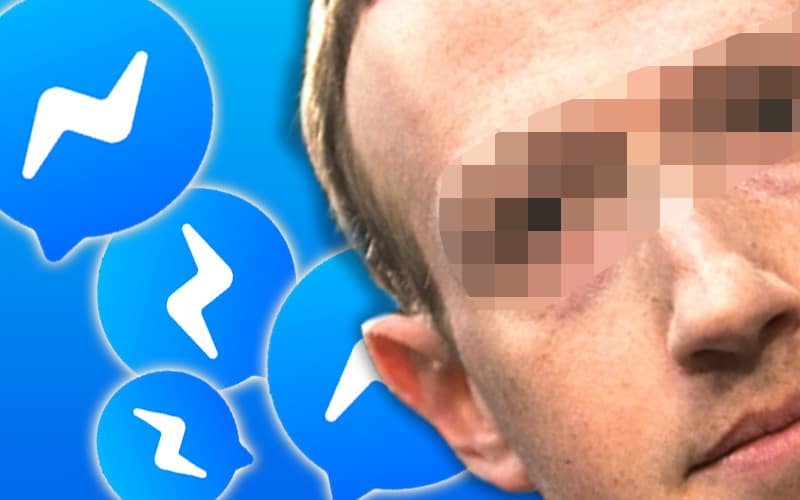 Facebook, leaders of the world in being scrutinized for privacy concerns, have announced that Messenger, their Facebook integrated messaging app, will be receiving an update to apply End-to-End Encryption.

Audio and video calls are now going to be as – supposedly – equally secure as their text counterparts.

While this is great news for those that use the service, there still seem to be your typical Facebook caveats and asterisks to the new additions.
Facebook clearly states in their blog/press release that the new security feature will be offered as an 'option', instead of like WhatsApp – Facebook's other service – that just has it on by default regardless (even being the subject of their latest ad campaign).

This optional encryption seems to be a tactic employed by Facebook to appear caring to those of us skeptical about the corporation, but for those not entirely in the loop – like a majority of Facebook's audience – Facebook would still be able to see into and pull data from non-encrypted messages.
Group Chats In Testing & Instagram
Even though this feature has rolled out to those in one-on-one conversations and now audio or video calls, group messages will continue to be in 'testing' for the foreseeable future.

Instagram is also getting these updates, as Facebook now operates three of the largest methods of messaging online. There are even more caveats here, as they'll only be testing with adults and you need to be following or have an existing conversation.
These countless hoops being provided by Facebook to just ensure that no one really uses it unless they know it exists are entirely counter-productive to the concept of encryption, but also Facebook is scrambling to ensure that they can see into your data as much as possible since Apple began implementing harsh tracking restrictions onto the iOS platforms.

Under the guise of 'speaking up for small businesses', Facebook is now attempting to pivot away from data harvesting of the past to new ventures for advertising, which makes up a large portion of their income.

They even took out physical advertising in newspapers to promote this fact. While I'm sure someone at Facebook cares, the overall company simply is looking at its bottom line being withered away by higher powers that they rely on to serve their platform.
What is End-to-End Encryption?
End-to-End Encryption is a method of privacy employed by certain apps to protect you from bad agents but also protects you from the prying eyes of the app's owners.

WhatsApp for instance, cannot allow Facebook or WhatsApp to look into your messages unless you report them. This is done by scrambling the messages as they send across the internet and only revealing them once the intended audience sees them.

While most apps do this heavy lifting for you, it's done with 'keys' that are then used to unlock the scrambled message to what it should be. This makes it increasingly difficult for hackers to get into them and useless information for the larger corporation.