Windows 11 – Release Date, New Features, Upgrade Cost
A new look and feel for the world's most popular OS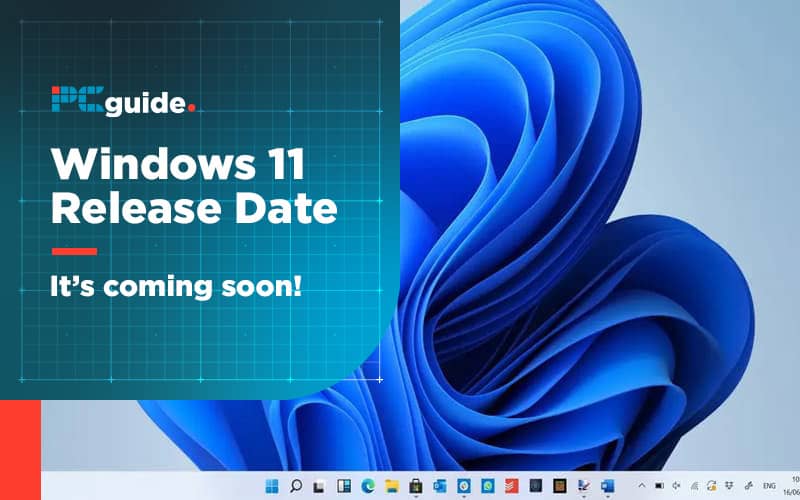 Not so long ago, Microsoft suggested that Windows 10 was the big finale with no more iterations on ever-popular software being made. But now, Bill Gates has had a big change of heart with the upcoming release of Windows 11, the brand new experience for all you PC owners to enjoy.

While there have been a few leaks going around the web, the full Windows 11 reveal was set for June 24th and with this article, we'll be talking you through all that was announced, with any new features detailed, and when Windows 11 will be released.
Windows 11 Reveal Overview
The event opened with Microsoft Chief Product Officer Panos Panay who had a lengthy monologue on how the Windows operating system has been a main staple of the past 35 years, creating and keeping businesses alive, and how Windows itself has touched most, if not all homes throughout the world.

He then went on to introduce the brand new look and feel of Windows 11, rounded corners and all. One aspect dominated the presentation – a soft, simple approach to help both home and work users, maximizing accessibility to enable all users to take advantage of the new features.

Then came the deep dive. The "most secure Windows yet" is also "40% faster" and come together to create an OS that inspires all to improve their productivity and to simply "get things done". A plethora of new features was then announced along with tidbits on accessibility improvements and changes to gaming performance with Xbox integrations.

The event rounded off with CEO Satya Nadella who gave a rousing speech on how Microsoft and Windows are aiming for the stars and how the future of the ever-evolving operating system has no limits.
Windows 11 doesn't only look pretty, there's a whole host of new features that have been introduced into the new generation of the operating system. There were far too many announced today for a full deep dive, but here is a list of the major changes/updates:

New Start Menu

Snap Layouts

App Grouping

Multiple Personalized Desktops

Windows Widgets

New Accessibility Controls

Microsoft Teams Full Integration

New Xbox App

Auto HDR Gaming

New Microsoft Store

Android App Integration
So, Windows 11 certainly looks like an update that fans are going to be looking forward to, especially with the whole new look and feel but when is it going to be released?

There's no official time stamp for the Windows 11 release but from what Microsoft is implying, it will be rolled out by Holiday 2021, probably in October or November. This will mean that those buying new PCs as gifts for that time will probably come with the new software installed rather than having to upgrade.
There has been no official word from Microsoft on whether Windows 11 will be completely free for users. It is highly likely that if you're a Windows 10 user, you will have the opportunity to upgrade to the shiny new OS free of charge similar to that of the Windows 8 to Windows 10 jump.

This is however just speculation at this point and further details will likely follow before that Holiday 2021 period.