Best Portable Projector in 2022
The best portable projectors for presentations, meetings, and on the go cinema experiences
Last Updated on March 14, 2022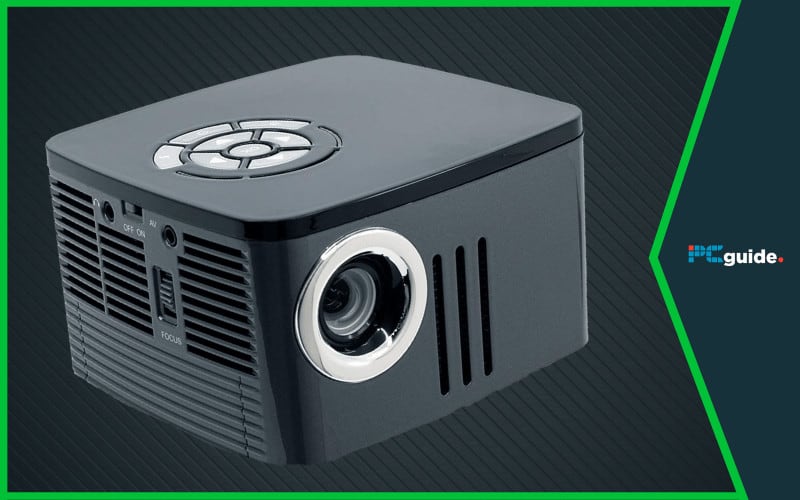 In today's world of tiny tech, projectors, known for their bulky aesthetics, have now joined the party coming in much smaller in size and weight. While you might think that the much smaller form factor will ensure a lackluster picture quality, you'd be wrong with many options competing with the big boys on the market.
Products at a Glance
Our Recommended
Best Portable Projector in 2022
1
PROS
Short-throw lens
Full HD
Great battery life
16GB onboard storage
2
PROS
Full HD
Short-throw lens
Plethora of connection options
CONS
Only 1.5 hours battery life
3
PROS
Full HD
Long battery life
Can charge off a power bank
4
Our Verdict
When trying to narrow down these four selections to pick the best portable projector, there's only one real winner in our eyes and that's the ViewSonic M1+ Portable Smart Wi-Fi Projector. It has that crispy full HD resolution coupled with the short-throw lens, requiring little space while also detailing brilliant wireless capabilities that others just don't seem to offer. If we had to choose a runner up that's another easy selection – the AAXA P7 Mini Projector. It has similar features and specs that the ViewSonic has with pretty much that battery life being the only thing that lets it down. It also has increased Lumens which may even sway you into this direction, potentially making it a better choice in comparison to the M1+ in your opinion.