Best mice for Macbook Pro in 2023
Last Updated on September 25, 2023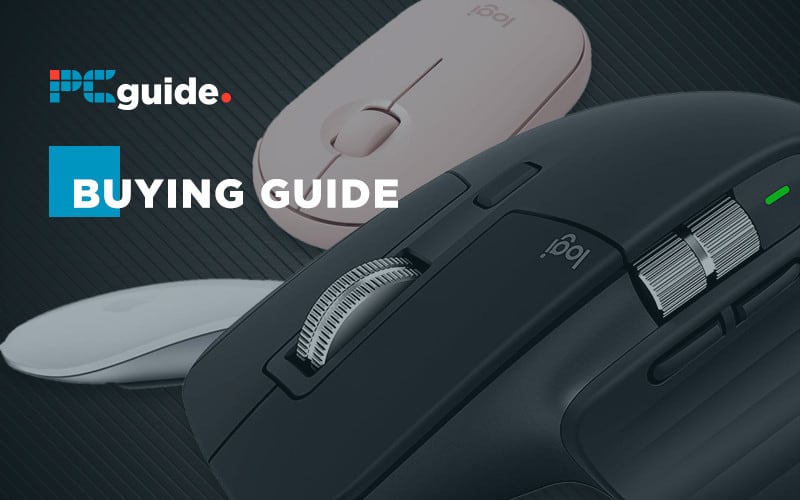 Many people don't subconsciously include Macs when it comes to PCs but they are – and very capable personal computers they are too. MacBook Pros are ridiculously popular, despite their price but the cost of one can soon be ramped up significantly if you go down the route of only using official Apple peripherals. Many people using Macbook will be creatives and will desperately need to pair it with a good mouse for finely-tuned control. Let's face it you aren't doing detailed masking in Photoshop with the trackpad, are you? So here we are going to round-up the three best mice for Macbook
Products at a Glance
How we picked the best mice for Macbook
Very often, with one notable exception, the best mice for a Mac are also going to work just fine on a Windows laptop (or Windows-powered desktop replacement laptop). What we looked for here were comfortable mice that had a decent battery life – both of which mean they can be used for long creative sessions on your silver friend. We also wanted connectivity to be a breeze as well, so no time was wasted getting up and running.
Our Recommended
Best mice for Macbook Pro in 2023
1
PROS
Gesture control
Apple premium quality
Simple to connect
CONS
Apple premium price
Mediocre DPI
It really shouldn't come as a surprise that top of our best mice for Macbook Pro list is the official offering from Apple. After all, it was made to work specifically with the machine. This is the only mouse of our three that won't work on a Windows machine (that's not strictly true, but you do have to jump through a few hoops to get it to play nice with Win 10) so if you are looking for a rodent to use in a multi-OS environment, this probably isn't it.
If you are Mac all the way however, then the Magic Mouse 2 is a gorgeous peripheral by any standards. Apple can never be accused of making ugly-looking gadgets. What they can be accused perhaps is of making things and charging a premium for them, certainly when compared to similar specced items from other companies.
In truth, this isn't the most expensive mouse on show here – That's the Logitech MX Master, but you could argue that mouse is much more fully-featured.
The Magic Mouse 2 though pushes the boundaries of what we expect from an input device. The entire surface is a tactile touch-sensitive button. In fact, there are no distinct clicking points to be found. 
If you are an iOS user, you will have likely got used to gesture-based commands and you can perform those same commands via the surface of the Magic Mouse. You will also, of course, use them on your Macbook's trackpad. This combination of mouse accuracy and design genius is great.
Where is lacks is a relatively low, locked DPI of 1300. That is perfectly adequate for most tasks, even things like the pesky masking in Photoshop, but if you are coming from, say, a gaming mouse it might feel slow and cumbersome to get around your screen.
The Bluetooth just connects flawlessly. Anybody who has connected an Apple Pencil or Apple Airpods to an iOS device will now how seamlessly Apple has managed to make the connection process. It's small and compact and can easily fit in your laptop bag without getting in the way.
It's a great mouse; it's just not like any other mouse you will have used. And that might mean it isn't for everybody.
2
PROS
Comfortable
Good connectivity options
Will last a long time
If you are looking for a high-quality mouse to use for extended periods of time your eyes may start to wander from Apple's offering above, especially if you have ever suffered from RSI or wrist strain. Some people just need a chunkier mouse that they can rest their hands on, and if that is you, then this certainly fits the bill a little better.
Logitech has been making great mice for a very long time. They, more recently, have dabbled in the gaming mouse market, but the MX3 Master is a true reflection of their origins. Fantastic mice designed for all-day, every-day usage.
This looks like the mice you are more familiar with – adorned with buttons and scroll wheels and a nice surface to rest your hand. It's also considerably bigger and bulkier than the Magic Mouse, so if you have a small laptop bag for your Macbook, you may need to find another solution.
It can connect with a USB dongle or via Bluetooth for maximum connectivity. So if there is a chance you work on a PC as well as an Apple device, both bases are covered here.
The Logitech MX Master 3 scores highly for its ergonomics. It's comfortable to use, and that is not a factor that should be understated.
3
PROS
Very affordable
Range of colors
Light and comfortable
CONS
Feels a bit cheap
No extra buttons
When we set out to try and find a mouse that was the hybrid child of the Magic Mouse 2 and the MX Master, we didn't expect to find the Pebble, again from Logitech. There has obviously been thought gone into the design to make it, er Magic Mousey, without invoking a lawsuit, and Logitech has pulled it off to a certain extent, and it's getting on for half the price of Apple's offering.
While having a similar vibe to the Magic Mouse, there are obvious buttons and a scroll wheel that remove some of the sleekness. The Pebble is available in several colors, it takes a single battery to power it, and it connects easily via Bluetooth to your Macbook.
Corners have to be cut somewhere to get the price down, and the build quality suffers. The plastic used here is undoubtedly not premium, and we aren't sure how many drops and bangs it would take, but it's a budget option and it's a good one too if you are looking to keep your overall spend down.
Things to consider with the best mice for Macbook
Portability
A lot of us carry our Macbooks around in small, trendy bags. Adding a mouse into the mix could cause transportation issues.
How long do you use your mouse for a day?
If ergonomics are important to you, then maybe you need to look for a mouse where you can rest your whole hand on the unit, rather a fingertip-controlled one such as the Magic Mouse 2 or the Pebble.
Bluetooth or USB?
Your Macbook will happily accept either connection. It's possible a mouse will come with companion software, allowing you to change things such as the DPI and then pass that information across the connection. Either way, you will either need to keep your rodent charged or have a spare battery handy, depending on what model you go for.
Our Verdict
It's tough to see past the Magic Mouse 2. The fact it was designed to go hand in hand with the Macbook Pro just means they are perfect bedfellows.
Apple's design quality always shines through, and the extra features built-in such as gesture control, are so much more than a gimmick when the entire Apple ecosystem has them fundamentally built into it.
It's not the most comfortable of mice for long term use, but for most of us, it is more than fine. It's a superb bit of kit that will enhance your lovely laptop still further.