Best Webcam For Twitch Streaming in 2023
Kickstart your streaming career with the best webcams
Last Updated on April 23, 2023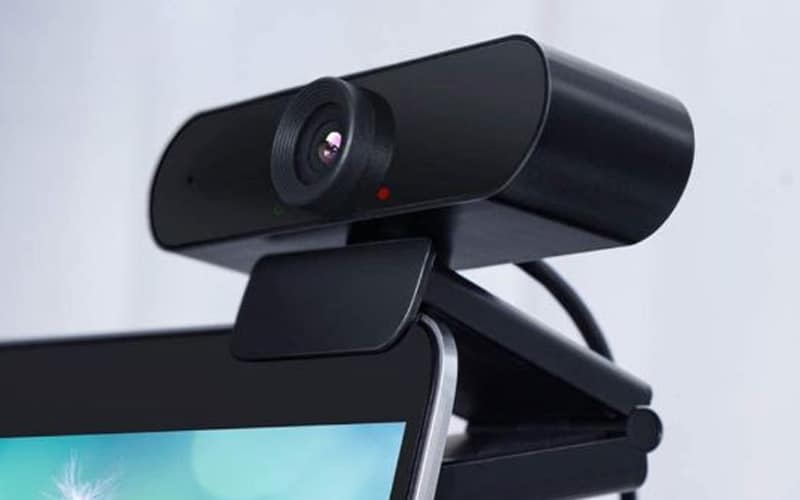 If you're looking for the best webcam for Twitch, we've got you covered with our top picks right here.
Alongside a quality microphone and decent streaming/gaming rig, a webcam capable of delivering a clear picture is an integral part of any streamer's toolkit. Nothing quite says you're serious about streaming like a professional setup with a sharp, detailed on-screen capture of your reactions and facial expressions.
With the exponential popularity of streaming, manufacturers have inundated the market with viable webcam options, making it quite the task to sort the wheat from the chaff. Most webcams will do the job, but some are specifically geared towards broadcasters and offer much better resolutions, frame rates, and latency to make your streams that much better.
We've pulled together a selection of webcam recommendations particularly suited for streaming on Twitch. Whether you are making your first steps into the wild world of streaming or are a seasoned streamer looking for an upgrade, you should find something that suits your needs and budget.
Products at a Glance
How we picked
When judging each webcam's quality, we paid particular attention to several key factors: resolution, frame rate, image quality, auto-features, color accuracy, focus speed, low light performance, adjustment settings, and extra features such as microphones. Naturally, price played a prominent role, too, and webcams that hit a value-for-money sweet spot scored extra points.
In the end, we narrowed our picks to five recommendations, separated into different categories that highlight their top attributes. You'll find options covering a decent range of price points, including an entry-level webcam for those on a tight budget. With Twitch streaming in mind, we've only included 1080p or above webcams so that you can be confident in the image quality of all five recommendations.
Of course, with so many options out there, we had to make some tough decisions and omit some other top choices. As such, take these picks for what they are – recommendations – and as a jumping-off point to complement your search for a webcam that best suits your personal needs.
Our Recommended
Best Webcam For Twitch Streaming in 2023
1
PROS
1080p 60 FPS
AI-enabled facial tracking
Dual front-facing microphones with noise reduction filter
Versatile mounting and landscape/portrait adjustments
Low-light performance
The latest addition to Logitech's enviable arsenal of webcams, the Logitech StreamCam is undoubtedly one of the best webcams for Twitch and content creators that money can buy. A premium product in both style and function, it can capture and record video at 1080p and a buttery smooth 60 FPS thanks to a high-end glass lens, something very few other Logitech webcams, let alone options from different manufacturers, can do, making it a top choice for those serious about streaming.
Alongside crisp and fluid video and a generous 78-degree field-of-view, the Logitech StreamCam is equipped with AI-enabled facial tracking that delivers accurate, consistent, and responsive auto-focus and on-point auto-exposure whatever is happening in front of the camera. The auto-focus feature is also particularly well suited to low light situations and delivers excellent video quality, free of noise under all and any lighting conditions.
Logitech has also thrown in a versatile suite of adjustment options. The Logitech StreamCam easily and quickly snaps between smartphone-style portrait 9:16 and traditional landscape 16:9 positions. It also includes flexible mounting options for both monitors and tripods with in-built image stabilization and tilt/pan adjustments to nail that perfect shot.
As for added extras, the Logitech StreamCam features excellent dual front-facing microphones with a noise reduction filter, in-built support for OBS, XSplit, and Streamlabs, and a white LED live indicator.
One point worth noting is that the Logitech StreamCam relies on a USB-C to hook up to a PC for a lightning-fast and reliable connection. Consequently, you'll need a PC with a Type-C port, not something everyone has. USB adapters are an easy fix but pile an extra expense onto the already hefty price tag of the webcam.
2
PROS
1080p at 30 FPS/720p at 60 FPS
Affordable - under $100
Auto-focus and light correction
Dual omnidirectional stereo microphones
Ships with a tripod
Another quality superb webcam from the folks at Logitech, the Logitech C922 HD Pro is a more affordable and value-packed alternative to the pricey StreamCam. The feature set isn't quite as impressive, but the webcam delivers the same high-end video quality needed for professional Twitch broadcasts.
The Logitech C922 HD Pro captures and records video at either 1080p at 30 FPS or 720p at 60 FPS through a premium glass lens to offer something for both those that favor a detailed resolution and those that prefer smooth video. The video quality is sharp and accurate with natural colors, aided by a sizable 78-degree field of view, speedy and accurate auto-focus, and automatic light correction that adapts to the lighting conditions around the subject.
Much like the StreamCam, dual omnidirectional stereo microphones mean the Logitech C922 HD Pro delivers natural-sounding and crystal clear voice capture from multiple angles. Other welcome extras include a mini-tripod included in the box, a free 3-month premium XSplit license, and a tripod-ready universal mounting clip that works as well on monitors as on TV screens and laptops.
The lack of 1080p at 60 FPS capture is worth noting. In our estimation, it's a compromise worth making to bring the Logitech C922 HD Pro's price to under $100, if not lower if you catch it on sale. Unless you are striving for the very best premium streaming kit, then the Logitech C922 HD Pro is a great, versatile purchase for any Twitch streamer.
3
PROS
4K at 30 FPS
Up to 60fps in 1080p and 90 FPS in 720p
HDR support
Adjustable FOV
Omnidirectional mics with noise-canceling
While new 4K webcams are hitting the market every year, the Logitech BRIO stands out for two reasons. First, it's the very best 4K webcam out there. Secondly, it's one of only a handful of webcams that we know of that feature HDR support, capturing and recording video defined by those bright whites and deep blacks usually reserved for expensive TVs.
The Logitech BRIO streams in breathtaking 4K alongside 1080p and 720p. Frame rates are capped at 30 FPS for 4K but can be pushed to 90 FPS if you're happy keeping the display resolution down to 720p. Whatever settings you prefer, the image quality is, unsurprisingly, superb and 4K is a serious improvement over 1080p, not to say 720p. The Rightlight 3 HDR does a stellar job of delivering a crystal clear video in low light situations, and the auto-focus feature tracks the subject like a well-trained sniper.
Logitech has also pushed the boat out with an adjustable field of view that can stretch to massive 90-degrees or slim down to 65-degrees for a more intimate feel. There's also a 5x digital HD zoom that even works in 4K. Much like the other Logitech webcams above, the Logitech BRIO has similar dual omnidirectional built-in microphones with noise-canceling.
As for extras, the Logitech BRIO includes an adjustable mounting clip suitable for displays and tripods, a flippable lens shade for that extra bit of privacy when your stream ends, infrared technology that links up with the Windows Hello facial recognition login tech, and customizable camera settings via Logitech's Camera Settings software where you can define pan, image, and zoom controls with ease.
Alongside all these great features – and a premium price tag, it has to be said – the Logitech BRIO makes it incredibly easy to stream high-quality video virtually from the go with little tinkering other than hooking up a USB-C to USB-C or A to your streaming rig.
4
PROS
1080p at 30 FPS/ 720p at 60 FPS
In-built ring light
Adjustable brightness dial
Excellent video quality
Omnidirectional microphone
Putting aside 4K and the other premium features of Logitech's webcam line-up for a more wallet-friendly contender, we have the Razer Kiyo. Although a much more humble offering than the recommendations above, Razer Kiyo packs in substantial bang for your buck with one uncommon but very useful extra feature: an in-built ring light.
Good lighting can often dictate the quality of a shot, and delving into camera settings involves a lot of trial and error. The Kiyo's in-built light ring takes a lot of the hassle out of the equation and negates the need for additional studio-style lighting or a full-sized light ring. The physical brightness dial allows you to adjust on the fly, too, so even in the dimmest conditions, you'll get a crisp, bright image.
Alongside, the Razer Kiyo pushes a respectable 1080p at 30 FPS or 720p at 60 FPS, and the video quality is top-notch – sharp, smooth, and detailed with accurate colors thanks to neutral color representation that keeps saturation to a minimum. 1080p 60 FPS is missing, but we'd wager this is a reasonable compromise at this price point. If you mainly play games on stream and only show your face in a small picture-in-picture, the resolution difference between 1080p and 720p will be hardly noticeable.
The Razer Kiyo also has some handy auto-features, including auto white balance, low light compensation, and responsive auto-focus. Other features include an omnidirectional microphone and full integration with Razer Synapse 3, a versatile customization suite where you can adjust camera settings, load up presets, and create profiles.
5
PROS
Low price
1080p at 30 FPS
Noise-reducing stereo microphone
For those looking for a functional, reliable cam at a much more palatable price than the options from Logitech and Razor, we recommend the Aukey FHD Webcam. Often on sale as low as $40, don't let this price point put you off: the Aukey FHD Webcam delivers everything you need for a professional stream free of any extra, pricey thrills.
Capture and recording caps out at 1080p 30 FPS for a crisp, clear image with surprisingly good performance even in darker rooms. It has a fixed focus feature that works well up to 5 meters away. Alongside, there's a noise-reducing stereo microphone that delivers good voice capture at this price point.
The Aukey FHD Webcam is also easy to set up thanks to its plug-and-play chops and latches onto displays with ease thanks to a flexible hinged clip with a tilt adjustment. It also ships with a useful mini-tripod.
How to choose the best webcam for Twitch
There are a few must-consider factors you'll want to be aware of before you dive into your final purchase. Here are what think are the most important.
Resolution and FPS
The resolution and frame rate of a webcam are the best metrics to determine the video's clarity and smoothness. 30 FPS is suitable for video calls and the like, but 60 FPS turns a stream into a high-quality one, especially in the sense that your webcam footage will match in-game FPS in most cases. Ideally, we'd suggest 1080p and 60 FPS if you can stretch your budget that far, but in a lot of cases 720p at 60 FPS is a decent compromise.
As for 4K, Twitch poses an interesting problem. Currently, Amazon's streaming platform only allows streams up to 1080p, raising the question of whether a 4K webcam is worth the investment. Of course, Twitch will, at some point, integrate higher resolution streaming, so there's value in buying a 4K webcam for a degree of future-proofing, but there's no clear indication about when this might happen. To cut costs, we recommend a 4K only if you plan to capture your streams to then upload them to YouTube, where viewers can watch them in 4K.
Auto features
Alongside resolution and frame rate, automatic features such as auto-focus, auto-brightness adjustment, and auto color correction largely dictate the quality of a webcam. The best webcams make automatic, on the fly adjustments to adapt to what's broadcast – good low light performance free of noise, a sharp image regardless of whether you are moving further away or closer to the lens, and accurate colors.
In other words, these features offer good out-of-the-box image quality without having to trawl and guesswork your way through settings. When streaming, you'll often have more important things to worry about, such as chat interaction and gameplay, so these features prove helpful rather quickly and should be a top requirement. Naturally, they tend to cost more, but, in our opinion, they are a big part of what makes a webcam a good one.
Additional features
While not necessarily imperative to a high-quality stream, extra features are well worth considering. We're talking about features such as highly adjustable clips and stands, in-build microphones, a more generous field of view, in-built ring lights, and customizable software that lets you fine-tune the webcam settings to suit your needs. Video quality should be the main concern when buying a webcam, though.
If you prioritize one extra feature, let it be the microphone. If you're starting and want to save money, a webcam with a microphone cancels out the need to buy a dedicated microphone, which can be pretty pricey, especially if you want a highest quality option. The best webcams offer more than serviceable mics that faithfully broadcast your voice with a well-rounded balance of frequencies without that nasty static distortion you get from budget gaming headsets. It's an affordable and reliable way to improve your stream setup.
Our Verdict
Top of the webcams for Twitch pile is the Logitech StreamCam. For those that want the best out there, there's no point looking elsewhere. The video quality is nothing short of superb, pushing 1080p at 60 FPS, and the feature set features everything you'd ever want including AI-enabled facial tracking, quality microphones, and a seamless portrait/landscape swap mechanism.
Equally impressive but easier on the wallet is the Logitech C922 HD Pro. High-fidelity video, enviable auto-features, in-built microphones, tripod, and 60 FPS capture – there's very little to dislike, and this webcam is worth every penny. For 4K streaming and recording, the Logitech BRIO is the best out there with HDR support, high-fidelity, an adjustable field of view, and a host of extra practical features.
While the Razer Kiyo is our go-to affordable webcam for its excellent video and quality of life features, the in-built light ring is where the true value lies. Ally this to a quality in-built microphone, and the Razer Kiyo is a 3-in-1 solution for those that want to save space and money.
Last but not least, the Aukey FHD Webcam is a strong option for those on a tight budget. While cheap in comparison to our other recommendation, it delivers everything you need for a professional stream.
We'll now bring our guide to the best webcams for Twitch to an end. We hope our recommendations prove helpful and you find a webcam that takes your streaming to the next level. Don't hesitate to drop into the comments sections below with any questions or recommendations of your own.