Last Updated on
Canva is a powerful online design tool that has revolutionized the way we create. Whether you're a professional designer or a beginner, Canva offers a user-friendly interface that makes design accessible to everyone. But is Canva good? The answer is a resounding yes, and here's why.
Is Canva Good?
Canva can be extremely helpful for a graphic designer of any level. Below are a few reasons why it can be good for you:
Brand Kits: Maintain Your Brand Identity
Canva's brand kits feature allows you to save your brand's colors, fonts, and logos. This makes it easy to maintain a consistent brand identity across all your designs. No more searching for hex codes or font names every time you create a new design.
---
Essential AI Tools
Editor's pick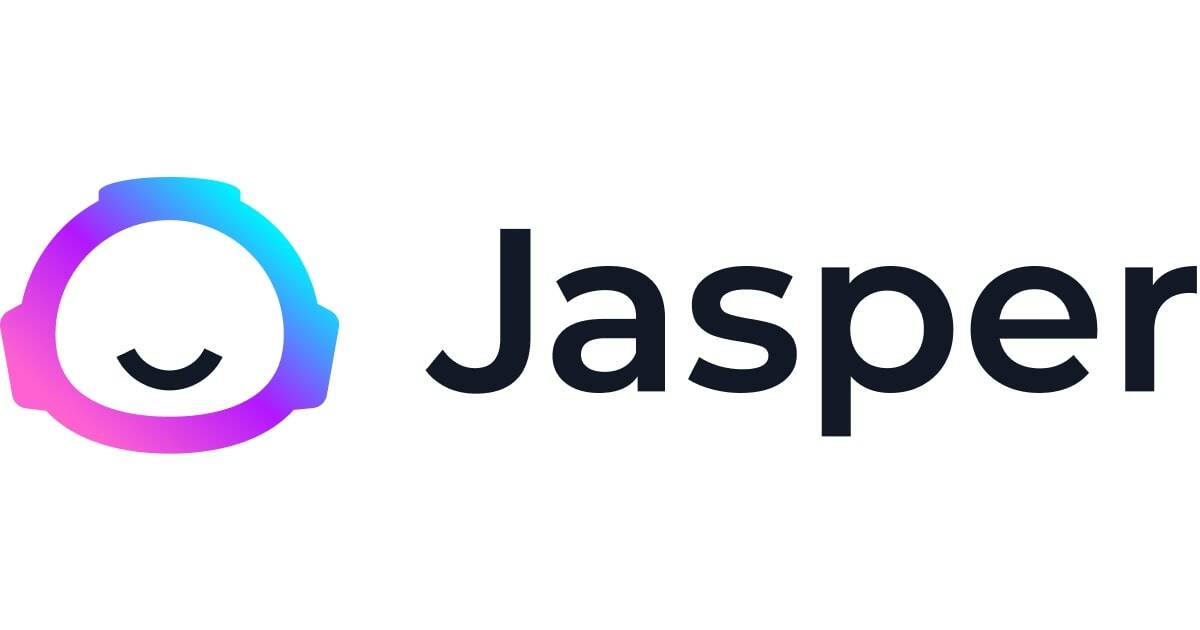 EXCLUSIVE DEAL 10,000 free bonus credits
On-brand AI content wherever you create. 100,000+ customers creating real content with Jasper. One AI tool, all the best models.
Editor's pick
TRY FOR FREE
Experience the full power of an AI content generator that delivers premium results in seconds. 8 million users enjoy writing blogs 10x faster, effortlessly creating
higher converting social media posts or writing more engaging emails. Sign up for a free trial.
Editor's pick
Only $0.00015 per word!
Winston AI: The most trusted AI detector. Winston AI is the industry leading AI content detection tool to help check AI content generated with ChatGPT,
GPT-4, Bard, Bing Chat, Claude, and many more LLMs.

Only $0.01 per 100 words
Originality.AI Is The Most Accurate AI Detection.Across a testing data set of 1200 data samples it achieved an accuracy of 96% while its closest competitor
achieved only 35%. Useful Chrome extension. Detects across emails, Google Docs, and websites.
*Prices are subject to change. PC Guide is reader-supported. When you buy through links on our site, we may earn an affiliate commission.
Learn more
Canva on the Go: Mobile App Review
Canva's mobile app brings the platform's functionality to your mobile phones. Whether you're on a commute or away from your desk, you can create, edit, and share your designs right from your phone. The app is available for both iOS and Android devices and offers nearly all the features available on the desktop version.
Ease of Use: Drag and Drop to Your Heart's Content
One of the main reasons why Canva is so popular is its ease of use. With its intuitive drag-and-drop interface, you can create stunning designs without any technical skills. You don't need to be a Photoshop expert to create professional-looking designs.
Canva's user-friendly platform allows you to select, adjust, and place elements with a simple click and drag of your mouse.
User-friendly interface
Canva is straightforward to use for beginners and professionals, regardless of their nature of work. It offers pre-designed templates and much more to help them create posters, presentations, social media posts, watermarks, etc. Beginners specifically find it very helpful as compared to professionals who may manage stuff on their own.
Extensive Library: Fonts, Assets, and More
Canva's extensive library is another reason why it's a great tool. From fonts to stock photos, Canva provides a wide range of assets to enhance your designs. Whether you're creating logos, banners, or Facebook posts, Canva has got you covered. Plus, with Canva's premium subscription, you can access even more assets and features.
Resizing an image
Canva knows users might use the content on various platforms, requiring different format sizes. That is why it offers an easy Resize option that allows users to resize their image with just a single button click. However, sadly, that option is available with the Canva Pro version, and beginners may need access to it.
Storage and Download Options: Keep Your Designs Safe
With Canva, you don't have to worry about losing your designs. Canva stores all your designs on the cloud, so you can access them anytime, anywhere. Plus, Canva offers various download options, allowing you to save your designs in different formats and qualities.
Keep your stuff organized
Beginners require help managing and organizing their stuff online and categorizing it for on-time access and use. Therefore, Canva allows them to make folders for each content type and store them in an organized way for easy on-time access. This saves their time and also avoids confusion of any possible mix-up.
Free Trial: Try Before You Buy
Considering an upgrade to Canva's premium features, but unsure if it's worth the investment? Canva provides a free trial for its premium subscription, enabling you to explore and evaluate the advanced features before making a commitment.
However, even without the Canva Pro plan, the platform's free version is far from basic. It offers a treasure trove of resources, including access to thousands of free templates and an extensive library of fonts. Additionally, it provides a generous storage limit and the flexibility to download your designs in a variety of formats, including GIFs. This makes Canva's free version a versatile tool that caters to a wide range of your design needs.
Canva Pro: A Game-Changer for Your Design Needs
Canva Pro: More Than Just a Design Tool
Canva Pro is more than just a graphic design tool. It's a comprehensive platform that caters to all your design needs. Whether you're a seasoned designer or a beginner, Canva Pro offers a user-friendly interface that doesn't require any graphic design experience.
With its drag-and-drop editor, you can create stunning designs from scratch or choose from thousands of professionally designed layouts.
Canva Pro and Social Media
Canva Pro's integration with social media platforms like Twitter is seamless. You can create and share your designs directly from the app, making it easier to maintain a consistent brand presence across platforms.
Whether you're creating Twitter banners or infographics for your blog, Canva Pro has got you covered.
Canva Pro vs. Free Version: Is It Worth the Upgrade?
While the free version of Canva offers a wealth of features, upgrading to Canva Pro unlocks even more possibilities. With Canva Pro, you get access to premium templates, images, and elements. You also get unlimited storage for your designs and the ability to upload your fonts and logos.
Plus, Canva Pro offers a Brand Kit feature that lets you save your brand colors, logos, and fonts for quick access.
Canva Pro: Enhancing Your Graphic Design Experience
Canva Pro is designed to enhance your graphic design experience. With features like the Background Remover and Magic Resize, you can easily edit your designs.
Canva Pro also offers a Content Planner that lets you schedule your social media posts in advance. And the best part? You can access Canva Pro on your browser or mobile phones, allowing you to design on-the-go.
Canva Pro: A Worthwhile Investment for Your Business
If you're a business owner, investing in Canva Pro can be a game-changer. It offers team collaboration features that allow you to work with your team members in real-time. You can also set design templates for your team to maintain brand consistency.
With Canva Pro, you can streamline your design workflows and increase productivity.
Canva Pro: Try It for Free
Not sure if Canva Pro is right for you? Canva offers a free trial for its Pro plan. This allows you to explore the premium features and see if they're a good fit for your needs before committing to a subscription. Give Canva Pro a try and experience the difference it can make in your design process.
Canva for Business: Why Canva is Good for Small Business Owners?
Canva is more than just a design tool; it's a game-changer for small businesses. With its vast library of free templates and intuitive drag-and-drop editor, Canva simplifies the process of creating professional-grade graphics. You don't need years of graphic design experience to produce eye-catching logos, website banners, or engaging Twitter posts.
The real power of Canva shines when you upgrade to Canva Pro. This premium plan unlocks a wealth of resources tailored for businesses. Brand kits, for instance, allow you to save your brand's colors, fonts, and logos.
This means you can maintain brand consistency across all your designs with ease. Another standout feature is the background remover, which can transform your images in just a few clicks.
Collaboration Made Easy with Canva
Canva isn't just about creating designs; it's also about fostering collaboration. Canva's platform allows team members to work together on designs in real-time. This feature eliminates the back-and-forth usually associated with design revisions, making your workflows more efficient.
Whether you're a business owner coordinating with your marketing team, or a freelancer working with clients, Canva's collaboration tools are designed to make the process seamless. You can leave comments, make edits, and even share designs with people outside your team.
Canva Education: Empowering Learning Through Design
Canva Education is a game-changer for educators and students alike. This free resource from Canva opens up a world of design possibilities, making it easier than ever to create engaging educational materials.
Why Canva is Good for Educators and Students?
A Wealth of Free Photos and Design Types
One of the standout features of Canva Education is its extensive library of free photos. These high-quality images can be used to enhance a variety of design types, from flyers and presentations to business cards and infographics.
Whether you're an educator creating lesson materials or a student working on a project, these resources can help bring your designs to life.
Capabilities that Foster Creativity
Canva Education isn't just about providing resources; it's about fostering creativity. The platform's easy-to-use design tools empower users to create their own designs from scratch. This encourages students to think creatively and develop their design skills, which can be invaluable in today's digital world.
Seamless Integration with Google
For schools and institutions that use Google Workspace for Education, Canva Education is an excellent complement. Canva's seamless integration with Google allows users to save their designs directly to Google Drive and easily share them via Google Classroom.
This makes it simple to distribute materials and assignments, streamlining the educational process.
Canva vs. Adobe Illustrator and Photoshop
While Adobe Illustrator and Photoshop are powerful graphic design tools, they come with a steep learning curve. Canva, on the other hand, is user-friendly and accessible, even for those with no design experience.
Plus, unlike Adobe's software, Canva offers a robust free version that provides a wealth of features and resources.
Is Canva better than Photoshop?
While Photoshop offers more advanced features, Canva's user-friendly interface and library of templates make it a great option for beginners and those who need to create designs quickly.
FAQs
Is Canva also good for students?
Canva for students is a great option for students to use as it allows them to run various activities or create engaging lessons for their online and in-class sessions. They can easily access thousands of templates for any grade, subject, and topic.
Can I create a logo on Canva?
Yes, Canva has a dedicated logo maker that offers a variety of templates and customization options.
Does Canva offer a free trial for its premium subscription?
Yes, Canva offers a free trial for its premium subscription, allowing users to explore its advanced features.
Can I use Canva to create Facebook banners?
Absolutely! Canva offers templates specifically designed for Facebook banners, making it easy to create eye-catching social media content.
How does Canva's storage work?
Canva stores your designs on its cloud, allowing you to access and edit your work from any device with an internet connection.
Can I remove backgrounds from images on Canva?
Yes, Canva's premium subscription includes a background remover feature.
Conclusion
Canva is undoubtedly a great option, regardless of your work nature or experience level. However, it is best to determine your specific needs and preferences before joining Canva to see which version is best suited. It will help save you money, time, and effort to use Canva effectively.