Back to School Best Tech Recommendations 2023 (US)
It's time to get back to class, but you better get yourself kitted out with the best!
Last Updated on February 1, 2022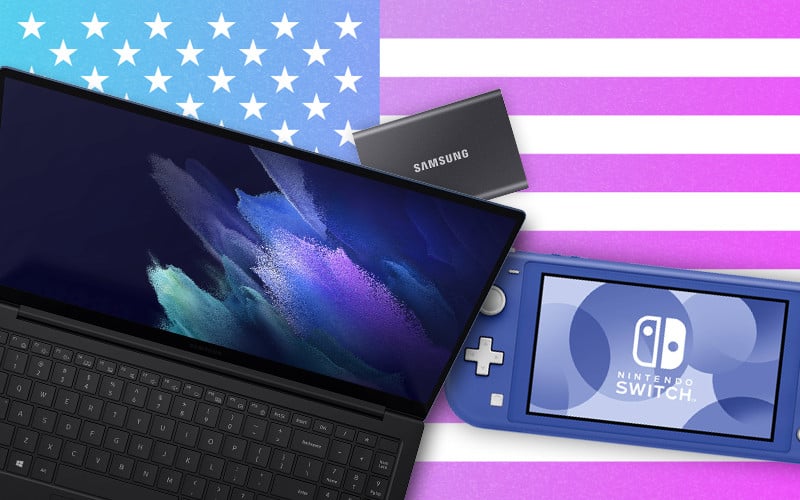 Students, let's not panic. It's almost time to get back behind a desk and crank out some essays. The luxurious life of education beckons and you can't get left behind in the midst of it all!
Whether you're doing college classes from home or in the depths of a high school corridor, you shouldn't be without some of these top products we've done some looking into.
So join us as we bring you the top five recommendations for getting back to school, college, or whatever education you've decided to throw yourself into this coming year!
Products at a Glance
How we chose
We've chosen these products based on the best bang for your buck, without being ridiculous about it. You won't find any massive gaming laptops or ridiculous hard drives, these all have uses at making your life better and easier while battling through your education.
There's no point recommending you a voucher or something when we could just cut out the middle man and give you a choice of product that's actually going to be useful during the day-to-day.
Do you really want to be carrying a fat, beefy gaming laptop between rooms?
No. No one does.
Our Recommended
Back to School Best Tech Recommendations 2023 (US)
1
Best Storage
Samsung T7 (US)
PROS
Ridiculously Fast
USB-C
Small and portable, fits into any bag
CONS
The price jumps between sizes
Won't be at full speeds if not in a USB 3.2 port
Samsung's T drives (T5 and T7) are ridiculously fast, large SSD storage that you can take pretty much anywhere you want. The small form factor allows it to be slotted anywhere and everywhere, but the speeds. The speeds.
If the drive itself is like a robust sandwich, the speeds are the dipping sauce that makes it all come together. With reading speeds of 1,050MBps and write speeds of 1,000MBps, combine this with our very recommended MacBook Air and you've got the makings of some excellent additions to your work. Files literally leap over during transfers, while the drive itself can be bought with storage up to 2TB.
This drive is also perfect for those doing more creative work, as files will be read and written to the drive so quickly, there'll be no time wasted. This, however, does rely on you having a more up-to-date PC or Mac with support for the full power of USB 3.2. For regular files, this makes for a great "always on you" storage device and will even plug into modern USB-C tablets if that's more your style.
2
Best Laptop
Samsung Galaxy Book Pro (15″, US)
PROS
i5 Processor, perfect for midlevel productivity work
Nice keyboard
Super thin
Windows 11 ready
Small enough for easy portablity
CONS
No discrete graphics card
16GB RAM limit
Not many ports on the device
Getting back to the books means you need to have a good laptop or PC with you at all times! The Samsung Galaxy Book Pro is a great mid-tier laptop that won't break the bank and won't break your back carrying it either. This is a no-frills laptop that does what it's set out to do and that's productivity.
Inside is the new Intel EVO CPU at an i5 level (upgradable up to i7!) and if you buy via Samsung's direct website, you can spec it out with 16GB of RAM if you choose the i7 option.
The EVO line of CPUs is made for long-lasting, all-day workloads. Each EVO-equipped laptop comes with Thunderbolt 4 and Wi-Fi 6, so not only are your storage options and peripheral options massive but being on Wi-Fi 6 ensures that you're future-proofed if and when your dorm or home gets upgraded internet.
In our testing of an i5, 8GB model of the Samsung Galaxy Book Pro, we found that it was lightning quick and pretty capable of doing most day-to-day tasks. While you wouldn't want this baseline model as your pure creative and gaming device, its fantastic screen and nice feeling keyboard make working on it just a cinch.
Other than that, it looks really nice and I'd say that slotting straight into your bag to quickly escape out of class is going to be really easy thanks to its thinness.
3
Treat yourself!
Nintendo Switch (US)
PROS
Endless supply of games
Easy multiplayer sessions
Perfect for taking out and about
Constant sales
Switch Online isn't expensive, filled with games
CONS
You decide if you want to wait for a Pro or OLED
Some games crammed onto it
SD Cards are absolutely needed
Nintendo First Party games still expensive all the time
Yes, I know. This isn't for school work! How am I supposed to do anything on this, a Nintendo Switch, which not only plays the latest Nintendo games but also allows me to bond with new friends over video games with its JoyCons, meaning I don't have to immediately invest in several different ugly MadCatz controllers and can get down to business very quickly?
How dare I, a stranger on the internet, recommend you a device that could accompany you around campus or through school, where if you find a quiet spot, could play some really neat games with a pair of headphones in your ears?
What?! You're not really the multiplayer type? Well, excuse me, Student! You don't have time for multiplayer games, then don't get the Nintendo Switch Lite, a device designed for those who're always on the go and don't really need something that plugs into a telly.
Oh, you're someone who wants to only look at the best screens? Then set your watches for the Nintendo Switch OLED Model, available very, very soon.
I also wouldn't say to get hold of Ring Fit Adventures, a really cool game that not only lets you exercise but is pretty fun while you do it too. Goodness.
Only work for you!
Where to buy our Nintendo Switch Recommendations?
Switch Lite: Amazon/Target/Best Buy
Switch OLED: Amazon/Target/Best Buy
Ring Fit Adventures: Amazon/Target/Best Buy
4
PROS
Low Cost
Full HD
Ultra-Wide
Perfect for those with limited space
CONS
Better options if you're willing to pay more
Working with an ultra-wide monitor actually changes the way that you operate doing various tasks. Since moving to one, I've had my entire workflow changed for the better as programs and apps get more and more needed, but hiding or switching between them becomes a hassle.
The LG-25UM58-P (so catchy) is a great entry-level monitor that not only provides a Full HD picture but will save you desk space from having to invest in a secondary monitor with the potentially limited desk space you have at college. Being able to see three or four different windows at once, with LG's own ultra-wide software helping shift windows between different areas for maximum performance, is genuinely one of the things that might have ruined all other monitors for me in the future.
It's not the best of the best, but for a student entering college or someone doing their education at home, it's maybe one of the best investments you can make. If you're in a creative course, trust me when I say video editing or Photoshop on an ultra-wide is one of the best things you'll ever treat yourself to.
5
Logitech C920 HD Pro Webcam (US)
PROS
1080p Quality
Autofocus & Light Correction
Fits on almost any monitor or laptop
Dual Microphones
CONS
A tad pricey if you already have a built in webcam
Would still recommend a separate microphone
Quality won't matter on poor connections
Face it: the world changed and now you've got to do some classes from your home or student halls, you might even be a regular on Zoom calls or using Discord. So why are you still relying on your built-in webcam? Why aren't you using the best you can get and then not only look your best but also have a high-quality 1080p camera that you can use for all occasions?
I do recommend getting a separate microphone for this still, but the dual-microphone setup on the front will be more than enough for a majority of people, bringing a clean signal into the PC with little fuzz. This webcam is the go-to for a lot of people due to the video quality it provides, it's not over-the-top, but does its job incredibly well.
It connects to almost any laptop or desktop, with the option to set it on either the top of your monitor or flush on the desk. The clip isn't a total grip though, so you would need enough room for it to balance on top at the same time.
The worst thing about webcams that you need to manually focus is never knowing until you've managed to sit back and test, but the Logitech C920 HD comes with auto-focus and built-in light correction, giving you the best image possible regardless of your current lighting situation.
Our Verdict
Best Storage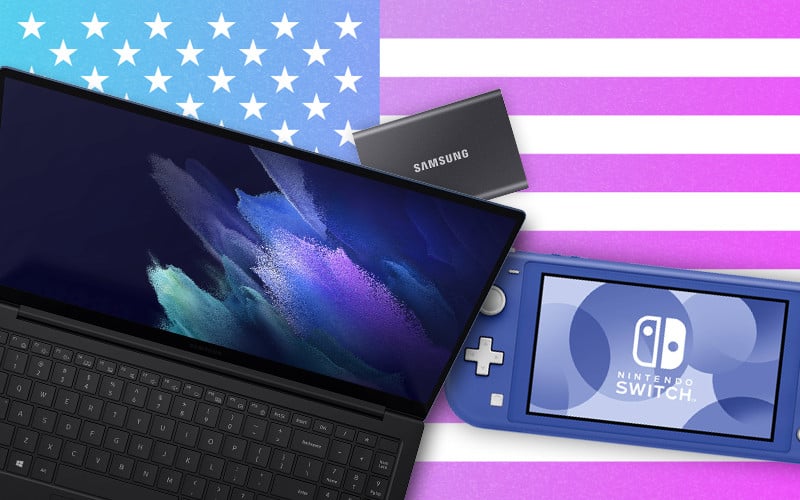 Back to School Best Tech Recommendations 2023 (US)
This isn't so much a verdict as a "You should really have this". Storage is vital and having a backup on hand if your laptop or computer fails, is equally important. Seriously, PC Guide cannot stress enough how much it is to have at least two or three backups of your work so you don't have to go through the hassle of extensions or failures or worse, resits if you lose any work.
Stay safe, keep your work safe and enjoy the next year of education!