Best VPN For Windows in 2023
The best VPN services for your Windows machine
Last Updated on October 16, 2023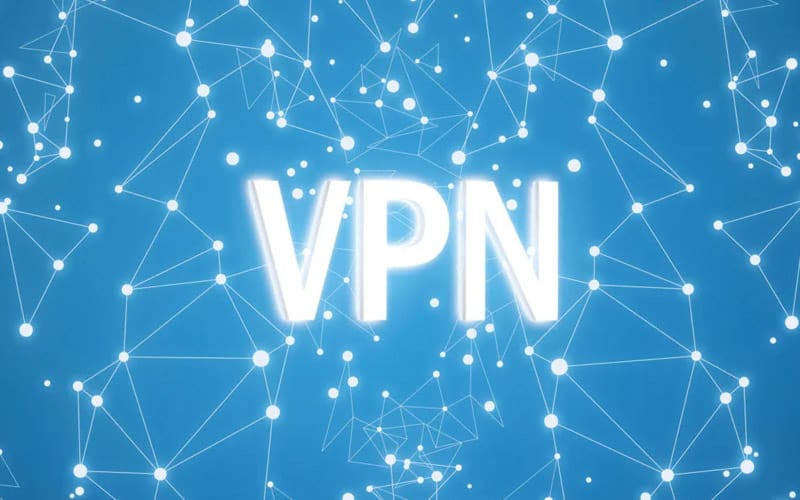 Windows is still one of the popular operating systems currently available. It has dominated the market for years and the chances are that you are reading this using a Windows PC. But where there are PCs… then there are privacy issues.
Unfortunately, privacy is a hard thing to maintain online, spyware is extremely hard to monitor and can often find itself onboard your computer through superstitious means: either apps or on certain websites that you might visit.
But what is the best way to protect your Windows computer? Quite simply, by using a VPN! These are virtual private networks that won't give out your IP address to anyone. This will allow you to browse almost undetectable across most websites and streaming services.
What else is a VPN good for? Well, you can circumvent blocks on websites that won't allow shows and movies to be streamed in other parts of the world. You can also use them for evading any repercussions from downloading illegal movies and music.
So where can you find the best VPNs for Windows? What features does a great VPN need to have to give you that complete protection over all your apps and Windows software? How much can you be looking to spend on a decent VPN?
Well, if you are worried about your Windows system coming under attack, then you should certainly read on, as we've compiled a list of some of the best VPNs currently available on the market. We also have a buyer's guide that will help you when it comes to shopping for the right VPN for your needs.
Products at a Glance
How we picked
When we were selecting which VPN services to include in our round up in the best VPNs for Windows, we considered factors such as the cost, ease of use, bandwidth and the speed of performance, personal data safety, and encryption.
We've carried out countless hours of research in order to seek out products we're truly confident in recommending, as we know there's nothing more important than trust when it comes to picking out the right VPN for your computer or laptop.
As a result, we've come up with some spectacular options for you to choose from, and hopefully not that you know what we based our decisions on, you'll know you can trust them.
Our Recommended
Best VPN For Windows in 2023
1
PROS
No slow down on streaming speed
Great results on long-distance connections
Plenty of customer support
The price
Great for watching sports coverage
CONS
Not the cheapest VPN you can find
This first VPN might be one that you have already heard of, as it has been very popular on the VPN market. This has a great interface that can be used by all types of users, whether you are a beginner or an expert, it has plenty of features that are suitable for you – introducing Express VPN.
This VPN has plenty of great features that include a smart recommendation function that will allow you to connect with the closest server to you, which will give you great speed. It has great protocols for your VPN, with a kill switch technology that will shut down your browser so that nobody will have access to your IP address when you aren't working.
This will be a great VPN for watching overseas Netflix, blocking your IP for the duration of whole seasons and shutting down once you reach the upper level of your data limit. You can also unlock Amazon Prime and Disney plus in the countries that they might not be operating in.
2
PROS
Has some features of the more expensive subscriptions
Great subscription model
Dual filter system
Killswitch functionality
30-day money-back guarantee
CONS
Some more expensive options have more flexibility
This next VPN is a great second-place contender, with a huge number of servers – around 5,000 – which will guarantee you a super smooth connection. This company has a strict no-logging policy, so you can be sure that it will never betray your IP address to any potential third-party bad actors – introducing NordVPN.
This VPN has a double VPN, which increases the security of your information by running it through two different VPN servers. This method will make your information a lot harder to track! This also has a built-in killswitch that will deactivate your entire browser if you are taken away from your computer for any one time.
This has a great interface, which makes it perfect to use for beginners who might not be that familiar with how VPNs work. You can sign up for this subscription for even cheaper than the Express VPN, and you can also try this for 30 days before you hand over any money.
3
PROS
The price
Compatible with various streaming services
Killswitch functionality
Has thousands of different servers
One of the easiest VPNs to use
This next VPN is great if you don't fancy having to grapple with too much technical stuff. This will adapt to most operating systems, but users have reported that it works particularly well with Windows. It has a great interface that operates in a small, easy-to-understand window – introducing Surfshark VPN.
Like all the great VPNs, this one comes with a killswitch that will enable you to browse without having to worry that your data limit will expose your IP address to anyone. You can use it to stream any number of foreign services – including Netflix, Amazon Prime video and Disney.
You can set up this VPN on multiple devices, which is great if you want to transfer files and other data across your laptop and phone. You can open this as a smaller window in your browser, having it running in the background without taking up too much effort. You can even transfer things from your Mac to your Windows without having to worry.
4
PROS
So simple to use
Works with Netflix, Amazon and Disney+
Very fast VPN speed
Works on a lot of devices
CONS
Not as many servers as some
If you are new to the world of VPNs then Privado is a great choice. It's remarkably simple to use from start to finish and has enough server options for the vast majority of users. It's fast, connects quickly, and stays connected so you can't really ask for much more. Competitively priced and secure to boot, Privado looks ready to gatecrash the big boys' VPN party.
Things to consider
Getting the right VPN for your Windows system is not a difficult task, although there will be a few basic things that your VPN will need to provide so that you don't feel like you're wasting your money.
As mentioned above, Windows is one of the easiest operating systems that you can use. You'll want a VPN that has a similarly easy interface that you can use to access the various features. Here are a few things that you should be looking for when shopping for your next VPN:
Does It Have Zero Connection Logging?
Connection logging is the one way that third parties can monitor your internet activity. This is where a log of your IP address will be made and where a blocked site can tell where you are accessing information from.
If you have this information masked, then most websites cannot track you. This is also good for torrenting where you can be tracked and potentially fined and imprisoned for downloading movies and music without paying for them.
How Much Does It Cost per Year?
As you can see above, a lot of these VPNs have various pricing structures. You can choose to subscribe for a lot longer at a reduced rate or commit for less time and have to pay slightly more. Even the more expensive option is only $10.
Is it Compatible With Your Netflix Streaming Service?
One of the main reasons that you might be wanting to download your VPN is because you want to steam blocked content from Netflix, Amazon or any other region-specific streaming websites. A lot of the streaming sites monitor where you are watching your movies or shows from and block you if the country you are viewing from is not on a list.
A VPN is just a great way of masking your IP address so that you can view the content on whatever site you wish. If you are in the US and want to watch blocked Scandi dramas on European Netflix, then having a VPN is the perfect way to do that.
Why Would You Want A VPN On Your Windows OS?
This is because although Windows has plenty of protection software of its own, some of its privacy protection features are left wanting. A VPN is a great way of filling the gaps in these Windows security systems.
A lot of people use VPNs for getting around blocks in certain countries. Many users in China use VPNs to get around their countries' significant internet security systems that don't allow them to view a lot of restricted websites.
How Can You set Up Your Windows VPN?
Most of the companies that offer these VPN services have made installation and setup ridiculously easy. All you have to do is visit the website and agree to whatever fee seems suitable for you. Then just download the client, open the files and switch it on using the easy-to-see 'on' icon – it's that simple!
Our Verdict
We hope that our list of some of the best Windows VPNs has been helpful to you and guided you in the direction of one that you think will be suitable for your needs. We would recommend subscribing to a free trial first and see how you get on from there!