Last Updated on
The iPhone 13 Pro Max is the best iPhone Apple has ever made. A truly long-lasting battery, a 120Hz ProMotion display, and a Cinematic mode are just a few of the features we'll discuss in our iPhone 13 Pro Max review. On the other hand, this model is the most expensive iPhone of all time.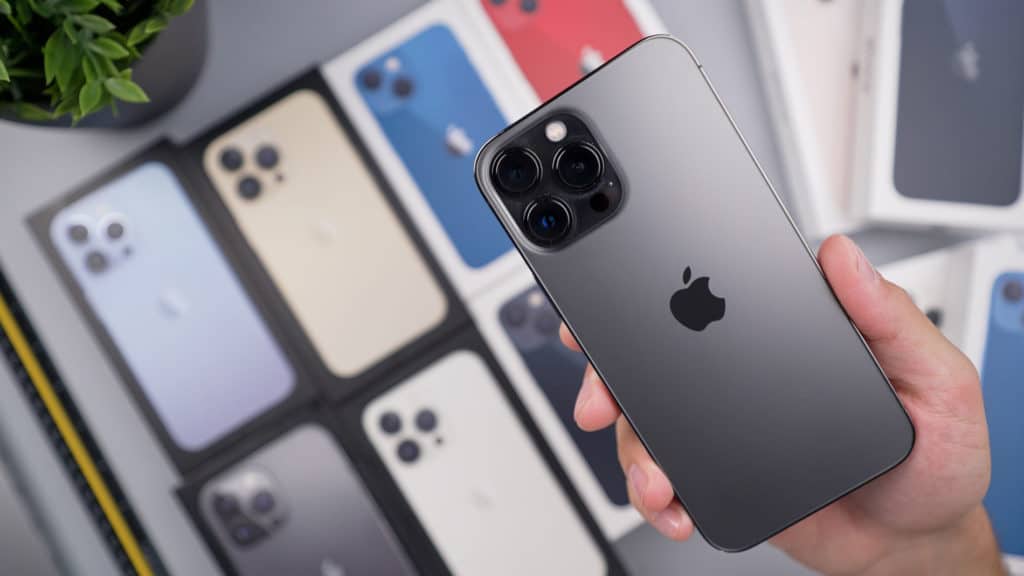 You may be wondering if the iPhone 13 Pro Max is really worth the money. Breaking down this phone's offering is the best way to discover its true worth. So let's dive in.
iPhone 13 Pro Max design; breathtaking
The flat, super stylish stainless steel frame surrounding the huge OLED screen is nearly identical to the previous version (12 Pro Max), which launched in 2020.
But this phone is not for someone who wants to wrap their hand around it or reach their thumb the whole way across it. You have a 6.7-inch screen and a large 4352 mAh battery, and you have to sacrifice the feel in your hand for those.
The Pro Max comes in Graphite, Gold, Silver, and Sierra Blue, all of which look great. There is only one downside to the large size and stainless steel frames: weight! The iPhone 12 Pro Max was heavy at 226g, but the newer model has a 240g weight.
Performance and battery life: unparalleled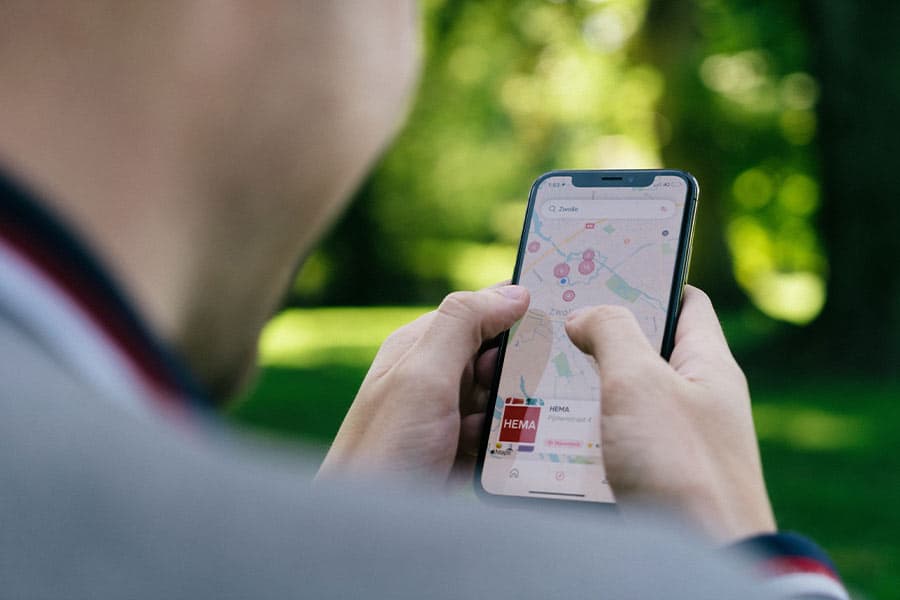 In this part of our iPhone 13 Pro Max review, we must admire Apple's latest A15 Bionic processor, one of the fastest of all time. The A15 Bionic, combined with the 120Hz screen, makes this the most responsive iPhone you've ever seen.
Battery life is class-leading, that large 4352 mAh lasts over 48 hours with mixed but occasional use. So we had to charge it about every third day, which is impressive. The battery lasts eight hours when using the screen and various apps, photos, and music, and four hours when constantly using 5G.
iOS 15; newer, better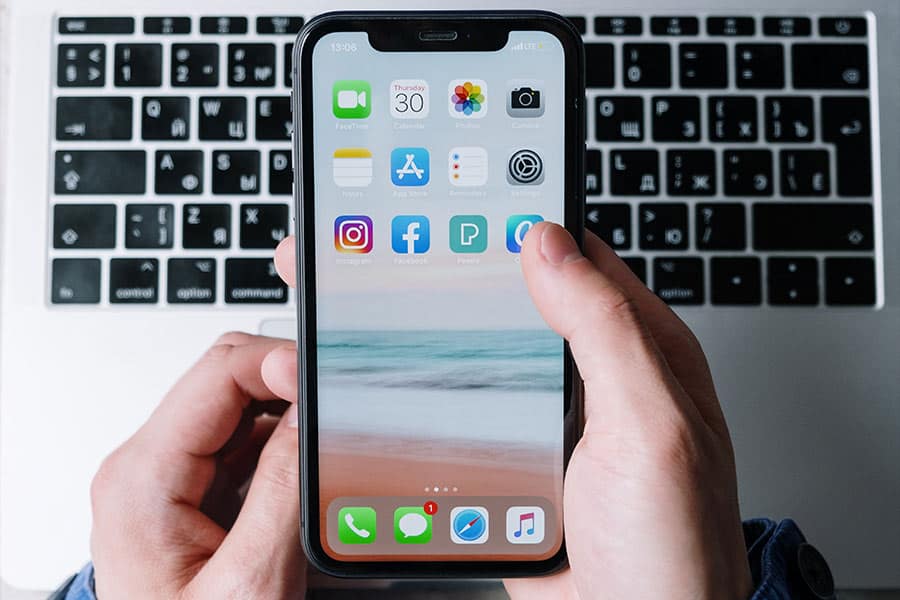 All iPhone 13 series models ship with iOS 15. This version of iOS has some additional features for larger screens, including the Pro Max. One of these features is two-pane views in the calendar, settings, and other apps in landscape orientation.
As you may already know, Apple has the most extended software support for its smartphones, and users can expect software and security updates for at least five years.
And if you're an Android user or an iOS user and aren't sure if you should switch to the other platform, check out this in-depth comparison of the Samsung Galaxy S22 Ultra vs iPhone 13 Pro Max.
iPhone 13 Pro Max camera; couldn't be better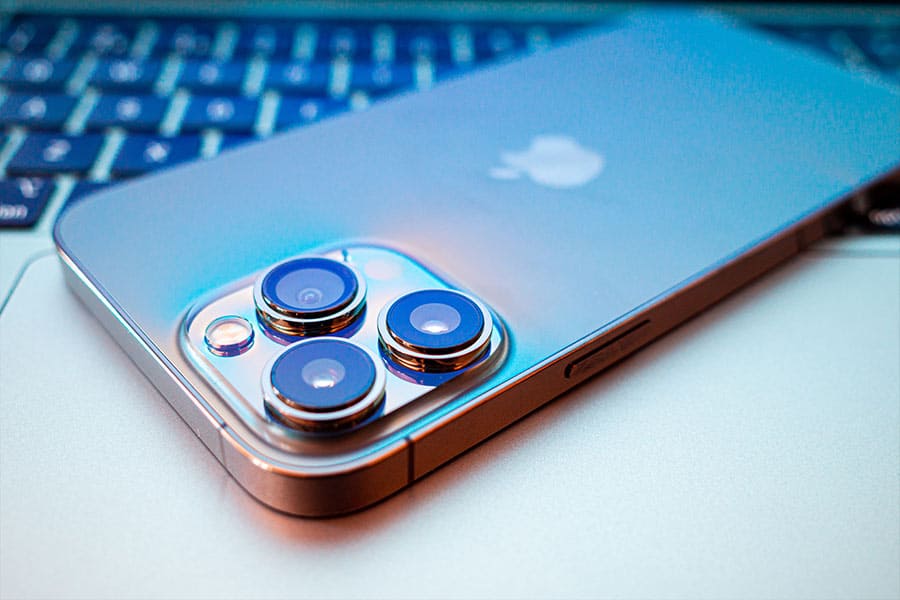 The iPhone 13 Pro and iPhone 13 Pro Max have the same camera module. Three 12-megapixel cameras are on the back of the phone, including one with an impressive 3x Optical Zoom, a perfect primary camera with excellent low-light performance, and one great ultrawide camera.
A dedicated macro photography mode is new in iPhone 13 models, and you can capture close-ups of insects, flowers, your cat's mustache, etc.
The addition of the macro mode elevates photography once again on the iPhone – and means you can pick up iPhone accessories knowing that built-in capabilities better support content creation. Ideal for anyone who takes photos or videos with their phone, be they Tiktokers or YouTube stars.
Display- larger, brighter, more responsive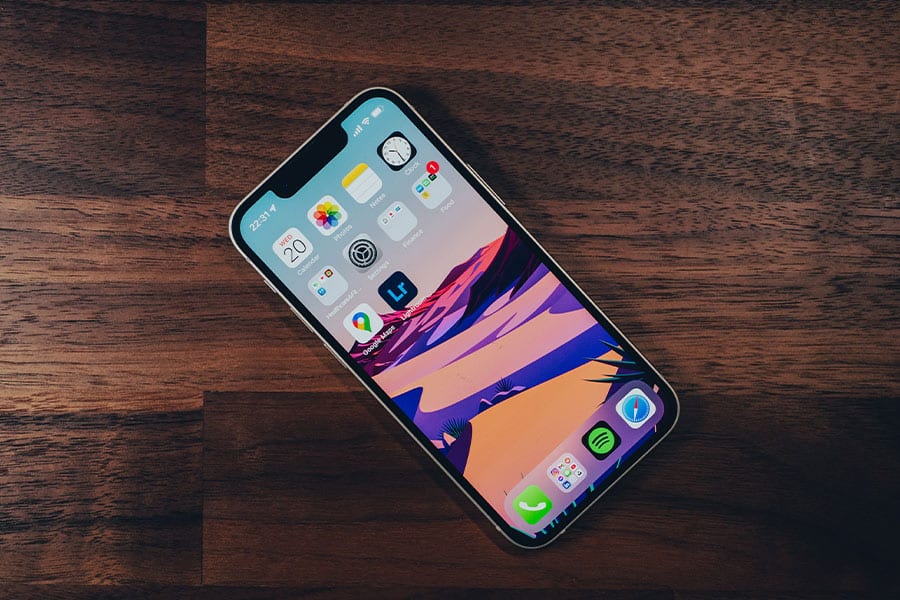 If we want to name three key changes to the 6.7-inch screen for this model, they are the smaller notch, 120Hz refresh rate, and improved brightness, which helps you follow content outdoors and under the sun.
The smaller notch is probably the most apparent change among those three. Many users welcome it, but it hasn't dramatically changed the iPhone design, and you still have a notch in your movies and games. Other brands have smaller punch-holes or completely invisible camera notches.
Verdict – is the iPhone 13 Pro Max worth buying?
To wrap up our iPhone 13 Pro Max review, we'll confess that this phone is a beast, carrying the biggest screen, and most durable battery. Only a few phones have batteries that can last two days.
But, of course, this phone has the highest price in Apple's history (so far).
Top-class processors, perfect cameras, a huge 6.7-inch screen with a 120Hz refresh rate, and more than five years of software support all say that the iPhone 13 Pro Max is worth buying if you have the budget.
---
If you can't decide between the iPhone 13 Pro and the iPhone 13 Pro Max, we can help you decide which is right for you.
Decided you do want this phone? Make sure you pick up a great pair of iPhone earphones.