Oculus Quest S refresh may have just been leaked
This may not be true, but equally, it might be! That's leaks for you!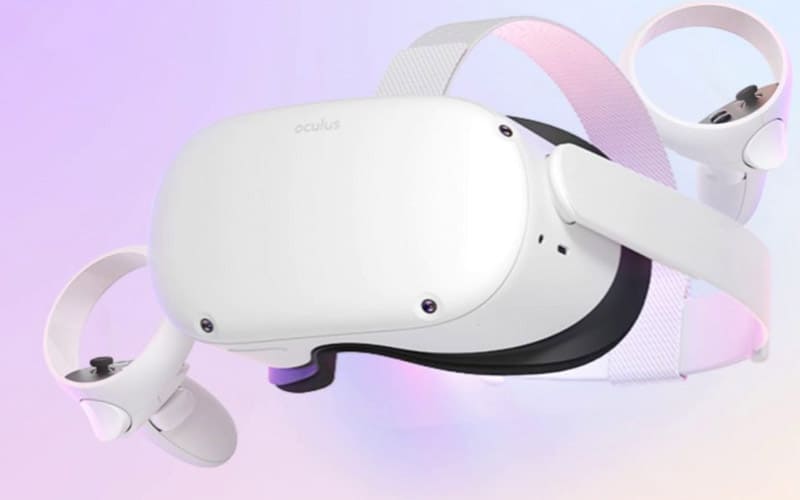 There's no doubting the Quest headset form Oculus was a gamechanger. It may not have the hi-specs of anything from Valve, or even Oculus' own Rift device, but the fact it doesn't need a PC to play on was a huge sea-change for entry into VR. Then came the ability to stream regular Rift games to the Quest from a PC and you had just about the perfect solution for many people.
Except you haven't been able to buy one for months, such has been the demand. Hopefully, that issue may be about to go away in the near future as it appears though a refreshed model of the Quest – the Quest S, maybe on the horizon if this leak is anything to go by.
Rumors have been rife for a while now but this is the first time we have seen any kind of imagery and straight away we can see major changes to the head strap from the original and also the material. The original Quest was covered in fabric, whereas this Quest S image suggests a smooth plastic shell.
If you look a little closer it seems as though there has been a slight positional adjustment of the front tracking cameras and the USB-C port has shifted to the side.
According to Nikkei Asian Review the model is due to go into mass production by the end of the month, hopefully suggesting a release before this year's holiday season with a target of 2 million produced by the end of the year, meaning the supply shortage may finally be coming to an end.
News of any improved hardware is scant always it is expected the refresh rate of the display will be upped from 72Hz to the more standard for VR 90Hz.
We are looking forward to getting our hands on a review model as soon as they become available. Watch this space.