Best Portable Charger in 2023
The best portable charger to keep you going while you're out and about
Last Updated on March 14, 2022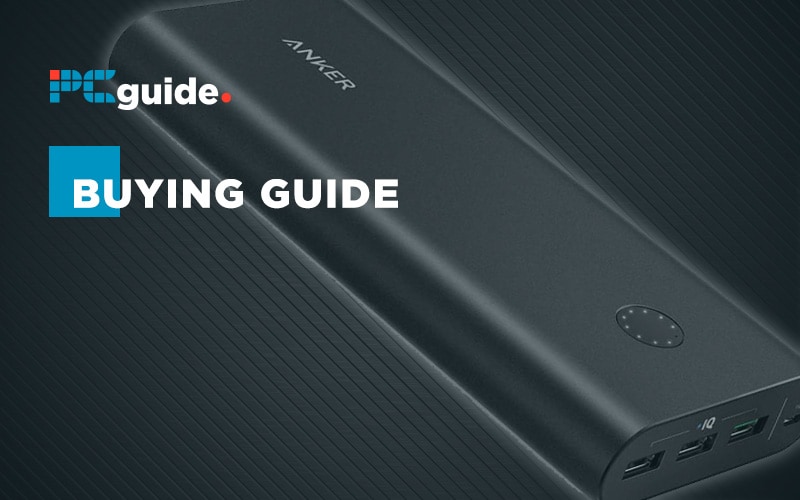 As today's devices are getting smaller and smaller, battery lives are unfortunately taking a little bit of a hit. However, battery tech advancing, portable chargers are now completely mainstream and have the ability to potentially extend your device's battery life by three to four times. So, acquiring one of these devices should keep your devices going for just that little bit longer.
Products at a Glance
Our Recommended
Best Portable Charger in 2023
1
PROS
Incredible battery capacity
Quick charge 3.0 tech
Anker's proprietary tech
Three USB ports
2
PROS
Brilliant battery capacity
AC functionality
Superfast charging tech
3
PROS
Brilliant battery capacity
LED light
Battery indicator
Great value
4
PROS
Extremely slim and lightweight
Good battery capacity
Handy cable connectors
5
PROS
Tiny
Decent battery capacity
Our Verdict
Best overall
Best Portable Charger in 2023
There are a number of solid portable chargers on the market and being able to pick one as the best portable charger around is a difficult task. There's also the needs of the consumer to take into account, whether they're looking for high capacity, a bunch of ports, so on and so forth, further compounding the challenge. However, based on our five selections above, we believe that our best overall pick the Anker PowerCore+ 26800mAh Portable Charger is a brilliant all-rounder and a portable charger that can be used by pretty much anyone. On the other hand, if you're someone that is extremely budget-conscious, we definitely recommend opting for the Omars SlimPack 10000 mAh Portable Charger it's not only got a decent capacity but due to its form factor, it makes for the perfect charging companion pretty much fitting into your pocket right next to the device you're likely to be filling up with some juice.