Best Antivirus Software in 2023
Last Updated on March 14, 2022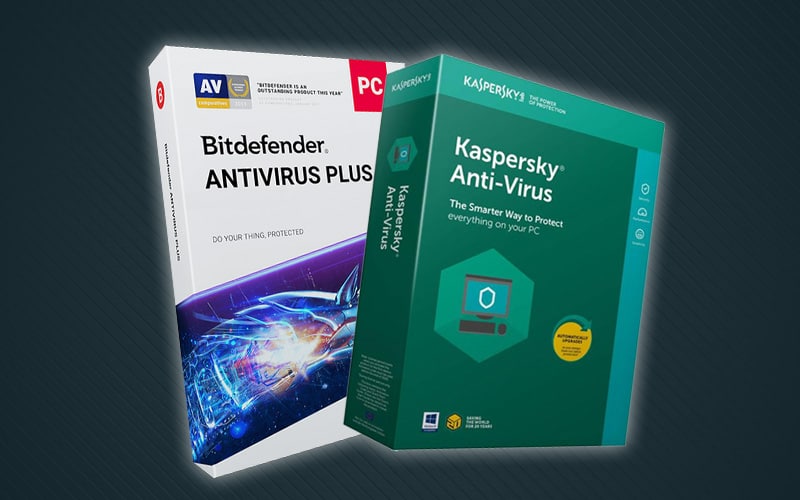 Viruses are hidden everywhere in today's computing world, inside files, links, and even emails thus meaning you're going to need to keep your machine protected at all times. Thankfully, with the plethora of companies working hard to build the most robust antivirus software, you have a number of stellar options available to you. In this guide, we're going to be looking at all of the best antivirus software options, both paid and free, in an effort to simplify safeguarding your rig.
Products at a Glance
Our Recommended
Best Antivirus Software in 2023
1
PROS
Great value
Loads of security features
Protect up to 3 devices
Ransomware protection
2
PROS
Protect up to 5 devices
Smart monitoring technology
Incredible value
Ransomware protection
3
PROS
It's free!
Real-time protection
Web shield access
4
PROS
The Norton brand
Data Protector technology
CONS
Expensive
Can only be used on one device
Our Verdict
So, after reviewing all of our best antivirus software picks, we think that the absolute top selection is Bitdefender Antivirus Plus 2019. This is because it has multi-layer ransomware protection, online banking protection, amongst many other great features as well as being pretty great value seeing as though you're able to buy one license and use it across three devices. It's also made by Bitdefender who is world-renowned for producing stellar computer protection for years and is not shy in providing regular updates.
If paid antivirus software isn't an option for you, there's definitely no harm in going down the free route. The way to go has to be Avast though. The number of features you get can't really be matched and the fact you also get real-time protection and access to a Web Shield means your rig is extra secure. The only downside is that lack of ransomware protection but if you're an everyday PC user, it's a little unlikely you're going to run into that sort of infection.