Best 32-inch Smart TVs in 2023 – our top 32″ TV picks
The top 32-inch TVs on the market today.
Last Updated on October 26, 2023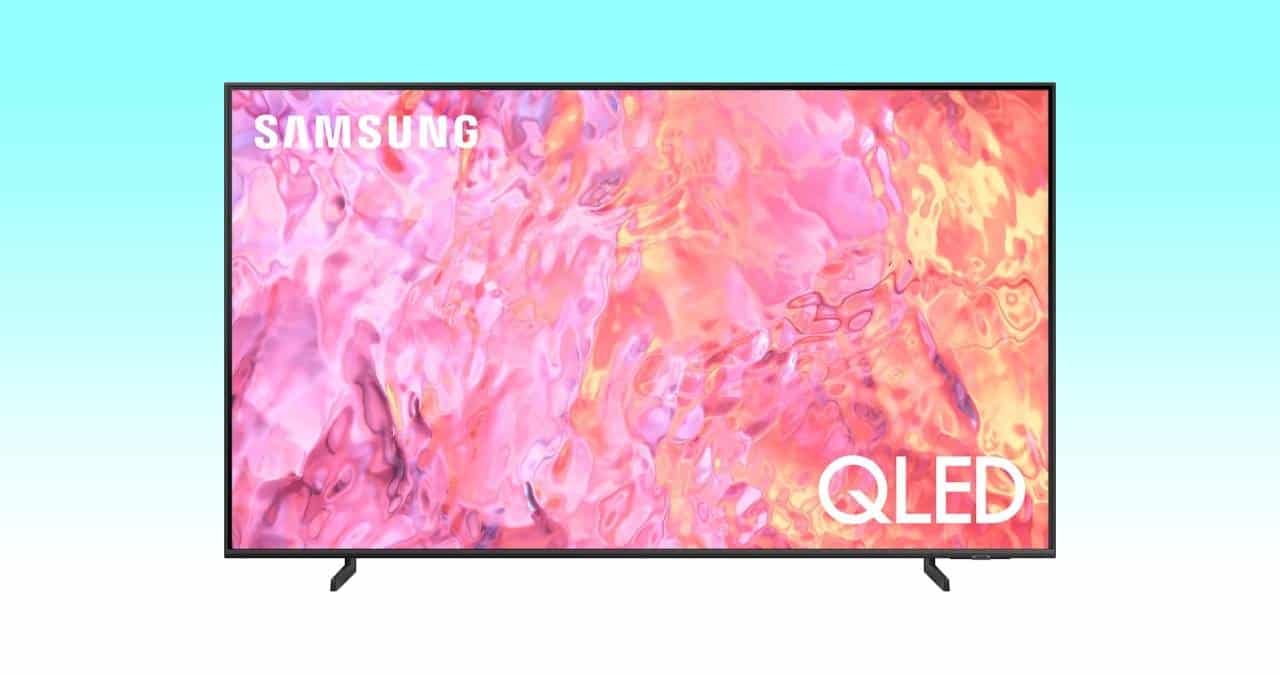 If you're looking for some of the best 32-inch TVs on the market, you've come to the right place.
Depending on when you were born, you may have experienced the sheer thrill of the massive 32-inch TVs hitting the market. They were amazing at the time, but then the industry started speeding ahead, and suddenly all we wanted was bigger screens, higher resolution, and higher refresh rates.
But much to our excitement, it seems that 32-inch TVs are still worth making and some of the biggest brands have offerings that deliver on price and performance.
32-inch TVs may not be the first choice for your main living space, but for bedrooms, kitchens, and spare rooms, they're a cost-effective solution that really transforms the space.
One thing to keep in mind is that not every technology can be found in 32-inch TVs. If you're looking for the very latest technology and innovations, we'd suggest checking out the best OLED TVs, best QLED TVs, and best 8K TVs on the market – but heads up, they're typically a fair bit larger and more expensive.
We've selected what we think are the best 32-inch TVs available today, so let's dive right in and see if we can help you find the right one for you.
Products at a Glance
How we picked the best 32-inch smart TVs
When you're shopping for a 32-inch TV, you going to be met with a lot of choices. But often, the models are all just basic TVs from different budget manufacturers with very little to differentiate them.
So how have we settled on our picks for the best 32-inch TVs? There aren't generally a lot of exciting features to pick out from (there are some), so where it's worth mentioning we've made sure to find the TVs that offer something different or unique.
In reality, though, don't expect a lot of gaming features, or extra tech to really boost the picture or sound quality. These aren't 50-inch or even 43-inch TVs.  32-inch TVs are, by design, relatively simple in order to keep costs down.
The brand does play a factor though. The bigger TV brands still do a better job of creating a bright and vibrant picture. And their software is usually higher quality too. Samsung tends to be one of the better TV brands that offer choices in 32-inch models. But we've also looked at LG's best offering at this screen size as well.
Our Recommended
Best 32-inch Smart TVs in 2023 – our top 32″ TV picks
1
PROS
Bright, vivid colors thanks to QLED tech
Sleek design
60hz and motion accelerator good for watching sports
CONS
Pricey even when compared to larger TVs
If you're looking for the absolute best 32-inch TV, we'd say you can't go wrong with the stunning Samsung QLED Q60C Series.
As with many of the best Samsung TVs, this one packs a QLED display. This means that, when compared to more affordable LED panels, you can expect more vibrant color, deeper contrast, and more brightness. In fact, we'd say that this would also be a strong contender for one of the smaller best TVs for bright rooms.
In terms of refresh rates, you're getting the standard 60hz, which is good for most people, but not amazing for gaming. Mind you, this isn't exactly a gaming TV – at this size, you're much better off grabbing a gaming monitor instead if that's going to be your primary usage.
What's more, this TV is actually 4K, which is a welcome addition in our eyes as you don't tend to find that resolution on most smaller TVs.
Let's talk about design. Once again, Samsung has created something that looks every bit as premium as some of their bigger TVs in the series, and that's not always the case when it comes to smaller TVs in general.
Overall, we think it's a solid option and arguably one of the best TVs for a bedroom, kitchen, or guest room you can get today.
2
PROS
Super affordable
Game and Sports mode welcome additions
Sleek design for the price point
If you're looking for the best value-for-money 32-inch TV, we'd say the Hisense Class A4 series is worth checking out.
As with many of the best Hisense TVs, this particular set comes loaded with features that cater to everything from everyday streaming to gaming and watching sports. Notable features include its game mode, which reduces input lag. This means that if you do use it for gaming, you can expect it to feel more responsive when using this mode. It also features a sports mode, which makes motion smoother. That's excellent for watching fast-paced games, but we'd always say going for one of the best TVs for sports would be preferable – specifically because they have higher refresh rates.
Add all this to built-in Chromecast, Google TV, and a voice remote, and you've basically got the perfect small TV for a super-affordable price. In terms of bang for your buck – we'd highly rate this one.
3
PROS
Practically unbeatable price
Near bezel-less design
Works with Alexa and Google Assistant
CONS
No standout gaming features
If you're after the ultimate budget 32-inch TV, you'll want to check out this TCL 32-inch Class S3.
Seeing a 2023 TV for this price is quite surprising, especially when it looks this good. With a near bezel-less design, we'd say this is probably the best-looking 32-inch TV out of the bunch at this price-point and would make a welcome addition to any living space.
In terms of what you're getting, sure, it's pretty basic. FHD resolution, HDR, a couple of HDMI ports, and the usual Chromecast built-in. In all honesty, you're not really going for this for top-end specs, but rather something that can give you an extra screen in your chosen room. And since it works with Alexa and Google Assistant, we think it's the perfect TV for a kitchen where you'll usually find your hands full.
The best TCL TVs are often super affordable, so be sure to check them out if you're after another size.
4
PROS
Super unique design that blends in to your wall decor
Stunning QLED display
Art Mode a welcome addition
CONS
Expensive for a 32-inch TV
Not ideal for gaming
If you're looking for the best 32-inch TV for wall mounting or just a unique alternative to more traditional TVs, you've got to check out The Frame, from Samsung.
This series is all about making TVs flow seamlessly into the design of your living space, rather than being the main focal point of some sort of 'entertainment battlestation'.
They have a built-in Art Mode which turns this TV into a frame for high-resolution artwork. There's even an option to change the inner digital bezel to match your interior design.
What's more, the frame itself is designed to fit flush on the wall, giving the illusion that it's just a piece of framed art. That's perfect for those looking for a TV that won't dominate their living space.
And on top of that, it's a QLED TV! Win, win!
5
PROS
Works great with Alexa
Comes with 6 month free MGM+
HDR
CONS
Only 720p
No specific sport or gaming modes
If you're looking for one of the best 32-inch TVs for streaming, we think you can't go wrong with this Amazon Fire 32″ 2-series HD TV.
Fire TV is one of the easiest-to-use platforms on the market, and gives quick access to anything from live TV to music, and of course much more with your subscriptions. With this TV, in particular, you actually get a free 6-month subscription to MGM+ too.
As expected this TV works with Alexa, and Fire TV has added new functionality and skills into the mix to make browsing and selecting your favorite shows even easier. This can be done through the remote itself, by simply holding down a button and asking Alexa.
What we really like about this TV is that you can connect Bluetooth headphones to it and watch content without disturbing anyone. That's great if you've got thin walls or you happen to want to binge-watch that new series well into the early hours.
This is a 720p TV, so you're not getting super crisp resolution, but for the price point, it's seriously bang for your buck.
Top features and considerations
Here's a breakdown of the top features and considerations when buying a 32-inch TV.
As we've said, there's not a massive selection of amazing tech in this screen size. So it's more about getting back to the basics of what makes a TV great and finding the better options in each category.
Chief among those is the resolution – the quality of the picture you'll see in terms of the number of pixels. While 4K TVs are all the rage, it's not a resolution you'll often find in a 32-inch TV, and with good reason. When the screens are this small, the difference between Full HD and 4K is marginal.
4K is nice to have, but it's really not essential. A Full HD 32-inch TV is perfectly adequate when you want a sharp, crisp image. But there are also some good value HD (720p) options that look fine, so we've made sure to browse the whole range.
Screen type
In terms of screen type, most 32-inch smart TVs are standard LED, and again that's normally fine. There are two QLEDs that we've highlighted in our best picks, which offer brighter and more accurate colors, but otherwise, a standard LED is to be expected.
The other key feature to look for is the smart platform. While you aren't going to get the best processors, some platforms are still easier and faster to use than others, and they may offer a wider choice of app downloads that you can enjoy. We've highlighted where there's a good app selection or where the smart operating system will offer a good user experience.
Price
And then finally there's the price. While some of the better 32-inch TVs do cost a bit more, you can get some great low-price deals on a screen this size without sacrificing a lot of quality. So where there's a great budget choice, we've made sure to include it. After all, if you're going to be getting an HD LED TV without a huge amount of extra features, the cost is likely to be one of your most important decision factors.
Brand
When it comes to the best brands for smaller TVs, you'll find that the tables are turned a little compared to what you'll find with the best 50-inch TVs and above. Rather than seeing the likes of Sony, LG, and Samsung dominate together, it's actually only Samsung that seems interested in producing higher-quality 32-inch TVs. Samsung is where you'll find the best of the best, but they are arguably overkill for most people. 
It really opens up after Samsung, and you'll find the likes of Hisense, TCL, Vizio, and Amazon Fire TVs offering the most in the way of 32-inch TVs. We'd say that each brand brings something slightly different to the table, but they're all quite similar when it comes down to it. TCL and Hisense offer some interesting gaming and sports modes, that we think make them stand out from the crowd. 
Further still, you can find seemingly fringe brands that you may have never heard of. These are usually very inexpensive and can do the job, but you may find them lacking in other ways.
Size
If you're looking for something that'll save some space, and one of the best TVs for a bedroom or even the best TVs for seniors, 32-inch TVs are perfect. However, if you have a bigger room, we'd highly recommend checking out some of the best 43-inch TVs instead. What you'll find at this size is 4K resolution, higher refresh rates, and even OLED panels. They're also great value for money.
Is 4K good for a 32-inch TV?
4K is probably overkill for a 32-inch TV. You aren't going to notice the difference in quality between Full HD and 4K resolutions on a screen this size, because there just isn't the real estate to make that number of pixels so visible. If you want a 4K TV you're probably better off choosing something that's 48 inches or bigger.
Which brand of 32-inch Smart TVs is best?
Normally, the discussions around the best TV are dominated by Samsung, LG, and Sony. At the 32-inch screen size though, both LG and Sony are lacking in their offerings, with only a handful (if any) TVs released each year. Samsung at least does offer a couple of unique, quality TVs that are 32-inches and so if you want the best tech, Samsung is probably the best brand.
However, they're not the cheapest, so the 'best' brand for your 32-inch TV depends on your priorities.
What's the difference between HD, Full HD, and UHD?
HD, Full HD, and 4K (UHD) refer to different screen resolutions. HD is often called 720p and has 1280 horizontal pixels and 720 vertical ones. Full HD (called 1080p) has 1920 horizontal pixels and 1080 vertical ones. UHD, or Ultra HD, is the same as 4K and has 3840 horizontal pixels along with 2160 vertical ones, meaning it has four times the resolution of a Full HD screen.
What does a smart TV actually do?
Smart TVs refer to more advanced televisions that allow viewers to not only access live TV shows but also access streaming sites, browse the web, and in some cases view photos.
As with most smart TVs nowadays, you will be able to find popular streaming applications such as Netflix, Youtube, Amazon Prime, and more. These features work using an internet connection instead of a cable.
Many people opt for smart TVs as it means they can access a much larger range of available shows and movies.  The added convenience of not having to hook up an HDMI cable from their laptop to the screen or purchase a streaming stick also makes these devices more attractive.
Our Verdict
As far as 32-inch TVs go, we think the Samsung 32-inch Q60C series is the best option out there right now. It packs a QLED panel and 4K resolution that sets it apart from the crowd. It's also a stunning TV in terms of design, and one we think would work well in practically any living space. Sure, it's slightly more expensive than even some 50-inch plus TVs, but for a premium option for a kitchen, spare room, or study, we think it's well worth it.