Best VR Controller in 2022
Level up your VR experience with the best VR controllers
Last Updated on February 1, 2022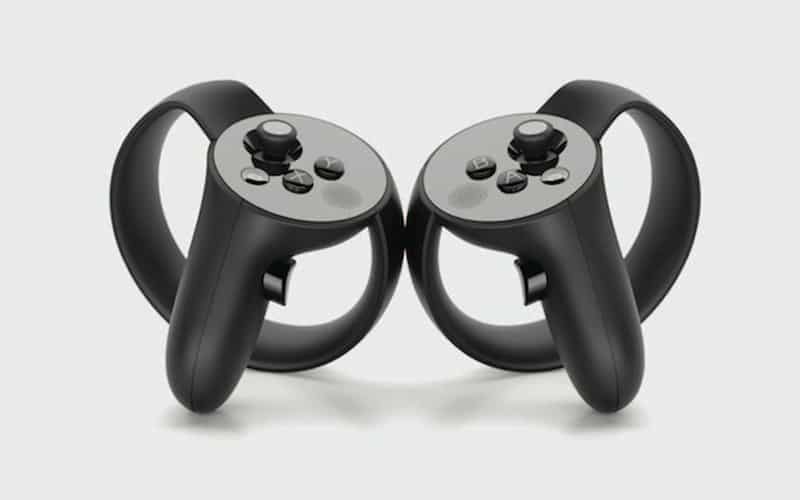 It's been a wild year or so for VR. The technology finally landed its first bonafide 'killer app' in Half-Life: Alyx. We've seen more adopters than ever before, thanks to the downtime forced upon billions due to successive lockdowns across the globe. And, we've seen the launch of several big-name headsets such as the HTC Vive Cosmos series and the Oculus Quest 2. Sony's even announced an upcoming next-generation VR system geared specifically for the PlayStation 5.
If you're among those tempted to make the jump but aren't sure where to start, you've come to the right place. In today's guide, we're focusing specifically on VR controllers: the in-hand tools that transform real-world movement into virtual reality gestures and interactions. We've come a long way from the rudimentary controllers from even a few years ago. Nowadays, VR controllers are decked out with all manner of sensors and innovative designs, all to heighten VR's trademark sense of immersion. Read on for our top VR controller recommendations.
Products at a Glance
Our Recommended
Best VR Controller in 2022
1
PROS
Comfortable
Excellent tracking
Haptic feedback
Access to a broad range of games
2
PROS
Multi-function trackpad
In-built battery
Lightweight and comfortable
Accurate tracking
3
PROS
Simple design
Perfectly integrated into PlayStation ecosystem
Compatible with all PSVR games
Comfortable
Familiar PlayStation buttons
CONS
Requires a PlayStation 4/5 and PlayStation camera
4
PROS
Large trackpad design
Single hand controller
Lightweight and comfortable
Low Cost
Pairs with Samsung phones
CONS
Out-of-the-box PC compatibility
5
PROS
Gamepad design
Doubles as a traditional controller
Works out-of-the-box with Steam
Broad compatibility
Excellent battery life
2.4 GHz wireless and Bluetooth connectivity
CONS
Lacks the immersion of traditional VR controllers
Our Verdict
A welcome upgrade to the original Touch, the new and improved Oculus Touch is a hot commodity among VR enthusiasts and with good reason. It offers excellent tracking, compatibility with a broad range of games, an intuitive layout, and plenty of versatility for standalone and PC VR gaming.
Despite its age, the HTC Vive Controller is still one of the best trackpad-equipped VR controllers out there. A lightweight design, excellent tracking, a weighted feel, and a comfortable layout make it a top choice for those marathon sessions with plenty of battery life to boot—the HTC Vive Controller is a great way to upgrade a VR setup without breaking the bank.
VR gaming on console sadly doesn't offer the same breadth of choice as standalone or PC. Luckily, the only genuine option is a winner. With full integration with the PlayStation ecosystem, and a simple, comfortable design, the PlayStation Move Controller brings a convincingly immersive experience to a growing library of PSVR titles.
With the Samsung Gear VR Controller, the South Korean tech giant is taking a different approach: bringing VR to its massive customer base, all at a reasonable price point. Lightweight, comfortable, and elegant in its simplicity, the Samsung Gear VR Controller is a top choice for those that want to experience VR via their phone.
A VR controller that also doubles as a traditional gamepad, the SteelSeries Stratus Duo is a best of both worlds option. A familiar layout combines with excellent build quality and broad out-of-the-box compatibility to offer a solid package for VR gamers that favor versatility.
With that, we'll wrap up our guide to the best VR controllers. As always, these are mere recommendations, and we'd urge anyone with any suggestions of their own to drop a message in the comments section. Any questions, comments, or concerns are equally welcome, too.