Windows 11 Review (October 2021): Is it worth the upgrade?
Like a snake shedding its skin, but it's a bit stuck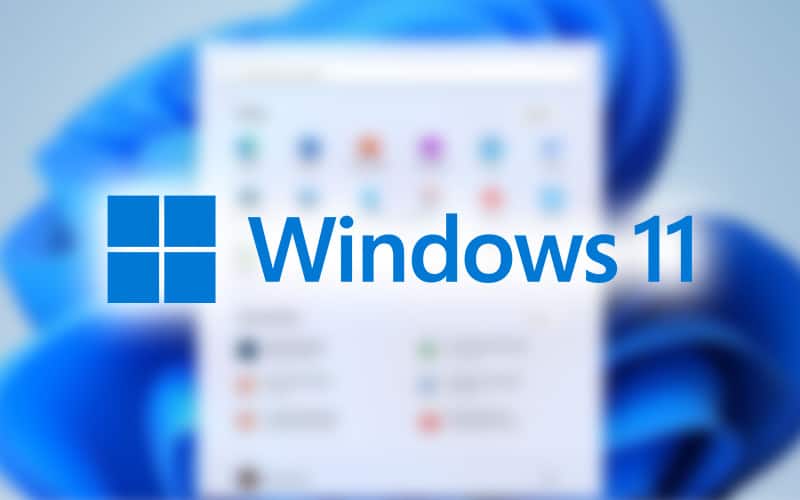 Windows 11, Microsoft's latest operating system is such a weird move from the company. Windows 10 was their return to grace after the failure that was Windows 8 and its delightful Metro UI. It was also supposed to be their 'last' OS, with Windows 10 being iterated upon for the next lifetime.

I guess it got too long in the tooth or something because here's Windows 11, and other than some sprucing up, bizarre choices from the user interface team, it's largely the same experience.

I think Windows 10 never gets its due like the previous golden child, 7, as a return to form and mostly being exactly what an operating system should be: quiet, functional, and non-intrusive. Yes, updates are a pain, but Windows – and basically all software – is no longer ever being in a state of 'finished' and 11 is just further proof of that.
From a surface level, I think the user interface changes in 11 are weird. Not even just the taskbar being defaulted to the center, but the entire right-click context menu being bundled up into something that's just confusing to look at. Basic tasks take just that few seconds longer as your brain has to readjust between the old and new, word to the icon.

They're unnecessary changes for a desktop environment and looking at things like the iPad or Android tablets, even more, unnecessary when you consider that these platforms just use straight-up traditional menus – in a sense – with little icons, rather than ditching words entirely.
It's even stranger when you consider that the "show more options" right at the bottom of the menus just brings up the old one anyway? Maybe the next major update will bring it back. Maybe it'll bring it back in a convoluted way to deter you from the norm.

Microsoft is making a stand with Windows 11. There's a whole new Microsoft store, new policies in place to ensure that it's more welcoming, and upcoming support for Android apps to further entice you away from more specialized emulators. They're also determined to make you get the concept that they're the best. 
If contextual menus were a chore, setting up Firefox – which came bundled nicely on a laptop we're reviewing – as the default browser took about five minutes too long. If it isn't just a simple toggle like it has been since Windows '95. Deterring users from setting their favorite browser as their default because you need Edge to be a thing that smells awfully similar to what happened back in the 90s with Netscape Navigator.

While Microsoft is forcing consumers on Windows 11 to play by their rules, the other half of Microsoft is genuinely doing great work on both development and ease-of-use fronts.
Play hard, organise harder
The Xbox app is now not entirely terrible with great support for the cloud gaming initiative. Playing awful original Xbox and 360 titles wherever I have a wired internet connection is a blast.

But this also links in with things like how Windows will now remember where your desktop was at between undocking and docking it if you're on a laptop, even on my work PC, disconnecting the secondary monitor and replugging it back in with things on it, it'll reset itself back to how I expect it, rather than the 30 seconds of messing about to get things back in place.
Organizing the convolution and making it easier to work on seems to be part of the M.O, with the split-screen functionality getting a much-needed upgrade, now being able to split the desktop into different areas without the guesswork of how the snapping function is going to determine what takes priority. This doesn't work particularly well on a smaller laptop screen, but a massive ultra-wide monitor or 4K screen is certainly going to be far easier to take full advantage of.

Widgets I'm sure will come into their own, but I think this is Microsoft's best iteration on the cursed additions to Windows 98 and Vista. They're non-intrusive, sit idly in the background until summoned, and don't clog up your desktop with useless clocks. However, the choice right now is paltry and it feels unfinished.
I will say though, Windows 11 does look nice. Ditching the hard edges of prior versions for softer corners and the overall 'vibe' from the operating system is seemingly to do what I stated at the beginning: quiet. Nothing feels overwhelming, even down to the new notification and error noises being less harsh. It is a far smoother experience to be in, even if Windows 11 is further confirmation that even our operating systems won't be 'final'.

Windows 11 might boot faster, the installation process might be way easier, but the day-to-day usage for those who aren't 'power users' who will be exploring the improvements of the Linux Subsystems or even ever load up the Xbox app and especially have the hardware requirements to get onto the OS, will find themselves a little more hamstrung down to the clumsy changes and metaphorical "under construction" signs littering Windows 11.
The trouble with security
Though, I think the biggest knock against it is Microsoft's adamant stand against the sensible and logical option. This is a company that is scared of backlash and a company that is cursed with success, as their last few operating systems have been victim to some of the worst viruses and in Windows 10's case, ransomware attacks.

The culling of hardware to ensure security works is a failure on Microsoft's part. It's clearly more of an issue with the core of Windows than the weird need for a TPM – a piece of hardware no one had bothered with since its inception in the consumer space – or a CPU and motherboard upgrade to ensure complete security.

I tested it on three different systems, an RTX 2070/AMD 2700X with 32GB of RAM, a laptop with an 11th gen Intel i7 EVO CPU and 16GB of RAM, as well as a PC with only an AMD 3400G and 16GB of RAM.

All these systems all fall under being recommended by Microsoft, but the 3400G which ran Windows 10 with no hassle now feels sluggish when under the same office intensity it used to run. The other two did fine, which would be expected from hardware that in total costs nearly £2000.
I understand why they've done it (Vista was never meant to run on XP hardware), but the decision is incredibly consumer-unfriendly in a way that makes me curious as to how much it hampers Windows 11's adoption over the next year. But also, you know, capitalism, so the manufacturers will rejoice as older PCs are forced to upgrade and the money flows through.

You can circumvent this, but do you expect your parents or family members to go into the registry? 
It's going to be an interesting year for Microsoft and I'll be watching with one eye focused on what they intend to do to flesh out what is mostly a confusing set of choices baked into a rather good – thankfully familiar – operating system.
Is it worth the upgrade? If you're not in a rush for a fresh coat of paint, just wait for Windows 10 to prompt you that Windows 11 is ready for your system. Windows 10 sunsets in 2025, but I'd recommend you upgrade before then at least.