Last Updated on
Black Friday CPU deals are set to be some of the most attractive for years. Not only will these sales help you shave off a few dollars on the newest processors from AMD and Intel, but they give you more to spend on other components or leave in the bank entirely. We're anticipating that AMD's Ryzen 7000 series and Intel's 13th generation processors could come crashing down to their lowest-ever rates, which makes 2023's Black Friday one to watch.
Previous-gen processors are well worth a look this year too, offering even more value for system builders trapped on ancient hardware. We are truly spoilt for choice at the moment, with CPU launches being generally far better than GPU launches over the last 12 months, meaning it is going to be very likely you can grab one of the best CPUs for gaming at a fraction of its MSRP. Last year wasn't amazing for 13th-gen and Ryzen 7000 but we have seen AMD's latest X3D and Intel's 14th-gen chips release since which bodes well for prospective buyers.
Best Black Friday CPU deals – AMD
We're keeping an eye on Raptor Lake and Ryzen 7000 prices, but most deals so far are on older-generation processors. That's not surprising, but it's good if you're looking to upgrade an older system or build a system that doesn't need the latest and greatest.
We've divided AMD and CPU deals out below, so you can more easily find what you're looking for.
Editor's pick
Save 23% Now!
16-Core, 32-Thread Unlocked Desktop Processor
Editor's pick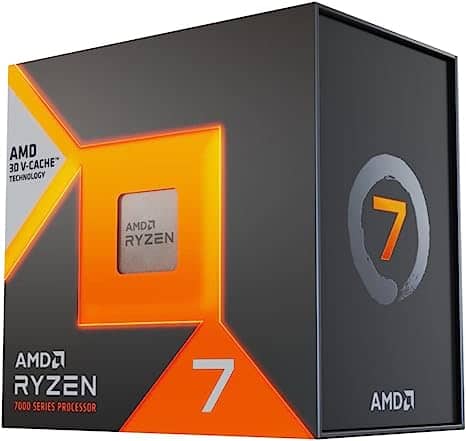 Save 22% NOW!
8-Core, 16-Thread Desktop Processor
Editor's pick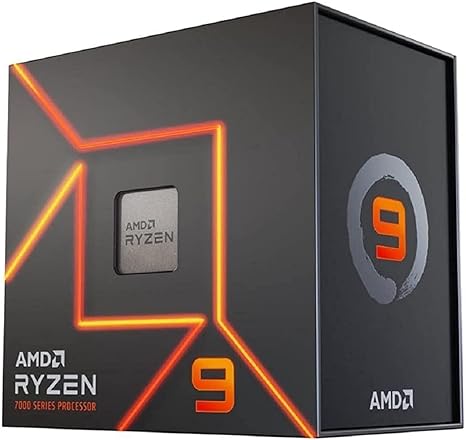 Save 28% Now!
12-Core, 24-Thread Unlocked Desktop Processor
Editor's pick
Save 18% Now!
AMD Ryzen 9 7900X & ASUS ROG Strix X670E-F Motherboard
AMD Ryzen™ 9 7900X 12-Core, 24-Thread Unlocked Desktop Processor & ASUS ROG Strix X670E-F Gaming WIFI6E Socket AM5 (LGA 1718) Ryzen 7000 Gaming Motherboard
Editor's pick
Save 10% Now!
8-core, 16-Thread Desktop Processor with AMD 3D V-Cache™ Technology
Editor's pick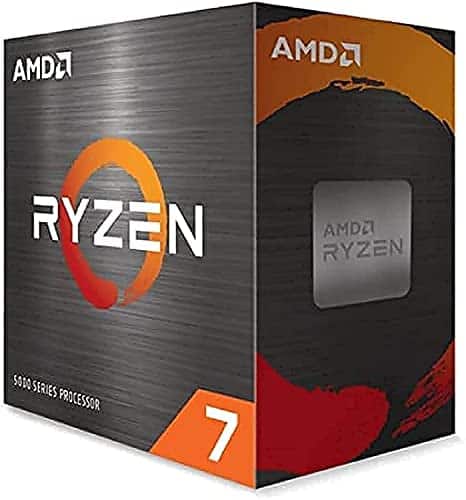 43% Off
Can deliver ultra-fast 100 plus FPS performance in the world's most popular games, discrete graphics card required, 8 Cores and 16 processing threads, based on
AMD "Zen 3" architecture, 4.6 GHz Max Boost, unlocked for overclocking, 36 MB cache, DDR4-3200 support, For the advanced Socket AM4 platform, can support PCIe 4.0 on X570 and B550 motherboards, Cooler not included . Max. Operating Temperature (Tjmax) 90°C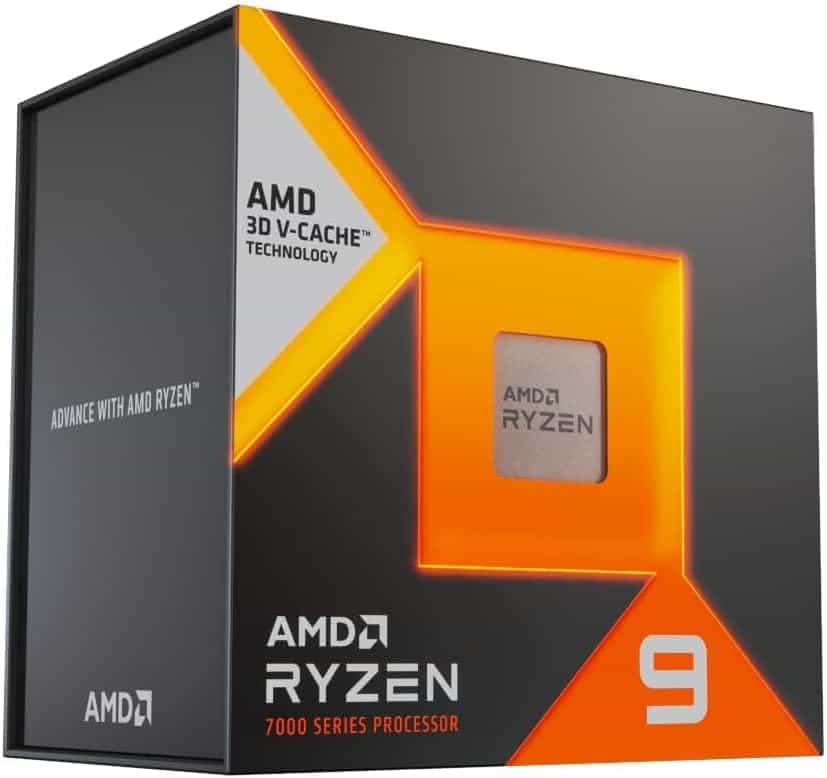 Save 17% NOW!
AMD Ryzen™ 9 7950X3D 16-Core, 32-Thread Desktop Processor
The Socket AM5 socket allows processor to be placed on the PCB without soldering, Ryzen 9 product line processor for better reliability and ensure maximum
productivity, Hexadeca-core (16 Core) processor core efficiently handles data to ensure quicker transfer of information with maximum usability, 128 MB of L3 cache memory provides excellent hit rate in short access time enabling improved system performance, Processor with 4.20 GHz clock speed for quick and dependable processing of data to ensure maximum productivity, Comes with AMD Radeon Graphics controller for amazing graphics output
Best Black Friday CPU deals – Intel
Editor's pick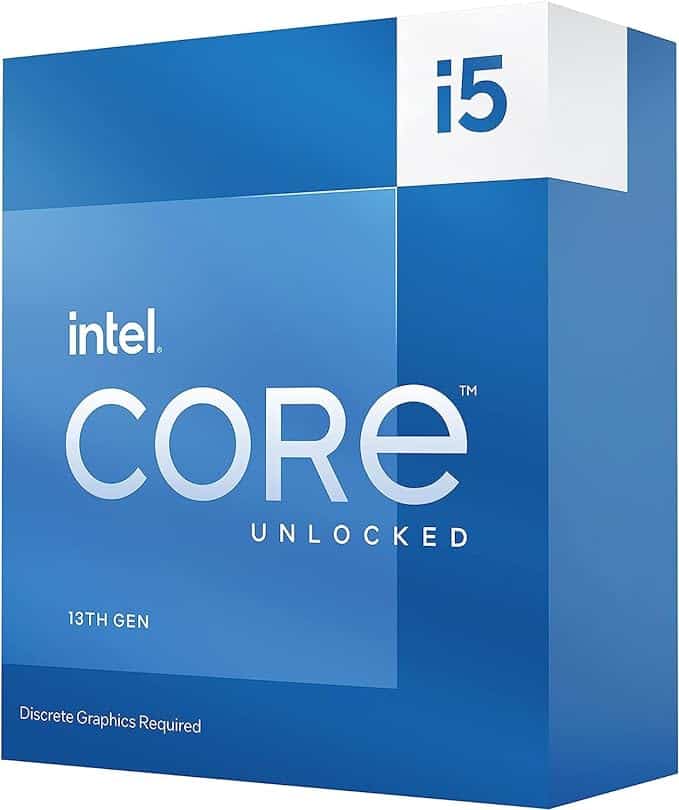 Save $55 NOW!
Intel Core i5-13600KF Desktop Processor
Editor's pick
Save $59 NOW
Intel Core i5-13600K Desktop Processor
Editor's pick
Save 15% NOW!
Intel Core i7-13700KF Gaming Desktop Processor
16 cores (8 P-cores + 8 E-cores) – Unlocked
Editor's pick
Save 13% now!
Processor 24 cores (8 P-cores + 16 E-cores) with Integrated Graphics – Unlocked
Editor's pick
Save 6% NOW!
Intel Core i5-13600K Desktop Processor
14 cores (6 P-cores + 8 E-cores) with Integrated Graphics – Unlocked
Editor's pick
Save 6% NOW!
24 cores (8 P-cores + 16 E-cores) with Integrated Graphics – Unlocked
When will Black Friday CPU deals start in 2023?
Black Friday is happening on November 24th this year, but we're willing to bet that the offers themselves on all manner of memory modules will begin sooner. You see, the last couple of years have demonstrated that Black Friday deals really last around an entire week rather than one day. This is because some deals start on Monday, and carry on passed the Friday itself to Cyber Monday.
The Black Friday CPU deals in 2023 are set to be incredibly alluring, especially thanks to the recent launches of the AMD Ryzen 7000 series and the 13th Gen Intel CPUs in late 2022. Anticipate significant discounts on these families for the first time during Black Friday this year.
Despite this, it's essential to recognize the value present in the 12th-generation and even 11th-generation Intel chips, as well as Ryzen 5000.
How to get the best Black Friday CPU deals
If previous years have taught us anything it's that you can find the best deals by varying your search. The US has largely been dominated by Amazon, Newegg, and Best Buy's respectful Black Friday events, so they are generally a great place to start. In the UK, these are the options you should look to as well. Below is where we recommend going first and foremost.
The simple answer to this question is to keep your options open. Generally speaking, if there's a particular processor that you like for less at one retailer, it could be cheaper at another. Keeping the pricing history in mind is the best way to know you're getting the best deal. You can do this through CamelCamelCamel for Amazon and Honey for all other storefronts.
If you're able to keep track of how much processors are selling for earlier in the week then you're set. No one wants to miss out on an aggressive lowest-ever price offer because they waited too long. This is especially true of Amazon, which hosts lightning deals and short-lived offers where prices fluctuate often.
Features to consider when looking for Black Friday CPU deals
When it comes to purchasing advice, aiming for the most recent processor compatible with your motherboard is the most obvious place to start as this will save you from having to purchase knock-on upgrades. Upgrading might be constrained by the compatibility of motherboard chips, which evolve relatively frequently. Assessing the best CPU compatible with your motherboard is crucial to snagging a deal this November.
The Winter sales events give you the opportunity to get your hands on processors that are pushing upwards of 5.0 GHz clock speeds for faster single-core and multi-thread performance in the latest games.
Power level
Not every CPU is made equal. If you're someone after entry-level builds for less than a Ryzen 5 or i5 will do the job. However, should you want something with more grunt under the hood, then a Ryzen 7 or i7 has you covered. These are factors worth thinking about before pulling the trigger.
Which processor brand is better: AMD or Intel?
There's no definitive answer over who makes the better chipsets out of AMD and Intel. Both have strengths and weaknesses depending on what you want your machine to do. It's fairly even, but we advise you to look at the benchmarks before making your decision based on which games you want to play and the tasks you need to do on your machine.
Is DDR5 worth upgrading to?
DDR5 is the emerging new standard for RAM. If you invest in a stick set this year then that makes you an early adopter. At the time of writing, it's just Intel 12th Gen which has support for the faster RAM models. However, AMD is catching up. Ryzen 7000 launches at the end of the month, with support for PCIe 5.0 / DDR5, too.
CPU Black Friday FAQs
Here are the answers to the most popular questions we get:
Is Black Friday a good time to buy a new CPU?
Yes! As long as the unit you are looking for is on sale and it fits into your build and budget, Black Friday is the perfect time to save money.
Is Cyber Monday better for CPU deals?
We find the deals for Black Friday and Cyber Monday are quite close when it comes to processors, so if you see the CPU you want and it is on sale, grab it.