Last Updated on
If you want to find the best gigabit router deals on Cyber Monday this 2023, we've got you covered.
Cyber Monday deals are live, and as always, you can expect to see some great deals on routers and electronics in general. If you've been on the hunt for a gigabit router, then we have rounded some of the best discounts available. Plus, our team will be updating Cyber Monday deals as they roll in, so keep an eye out for those.
A gigabit router ensures faster and more reliable internet connectivity. And as many of us rely on routers for using the internet, you can consider a router as an investment. If you browse routers online, you will see that most of them run the latest wifi standard, offer blazing-fast speeds, and provide strong security.
Taking advantage of these Cyber Monday bargains will net you a good router with gigabit internet, ensuring you the best connectivity. However, if you cannot wait until Cyber Monday, then you can take advantage of the deals available now.
Best Cyber Monday gigabit router deals in 2023
We have scouted throughout the web for the best gigabit routers, comparing prices, availability, and features. With all that information in mind, we made a list of the top-of-the-line routers at the best prices.
Save 33% NOW!
NETGEAR Nighthawk Multi-Gig Cable Modem (CM1100)
Compatible With All Cable Providers Incl. Xfinity, Spectrum, Cox – For Cable Plans Up To 2Gbps – 2 x 1G Ethernet Ports – DOCSIS 3.1
Save 20% Now!
TP-Link AX5400 WiFi 6 Router (Archer AX73)
Dual Band Gigabit Wireless Internet Router, High-Speed ax Router for Streaming, Long Range Coverage, 5 GHz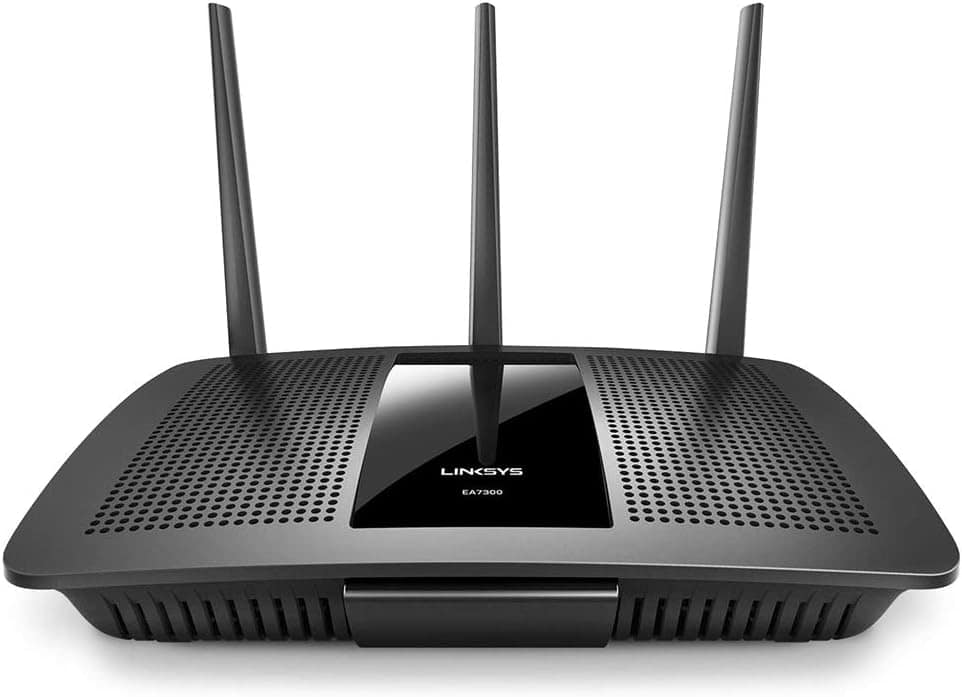 Save 52% Now!
Linksys EA7300 Max-Stream: AC1750
Dual-Band Wi-Fi Router, Gigabit Ethernet Ports, 1,500 square-foot Range, 10 Devices, MU-MIMO (Black)
Save 17% Now!
NETGEAR 4-Stream WiFi 6 Router (R6700AX)
AX1800 Wireless Speed (Up to 1.8 Gbps) | Coverage up to 1,500 sq. ft., 20 devices
Where to find the best gigabit router Cyber Monday deals
When it comes to online shopping, you can find Cyber Monday deals on Amazon, Newegg, Best Buy, and other similar retailer websites. As Cyber Monday is all about tech, you can check out retailers that specialize in selling electronics.
Gigabit router Cyber Monday shortlist
When will Router for gigabit router Cyber Monday sales start in 2023?
Cyber Monday is now officially live. You can start checking these websites from now on to find steep discounts. So, if you've been eyeing a particular deal, we suggest you snag it- provided the discount is what you've been looking for. With that said, are are constantly updating deals on this page, so you can check back here to get the best deals.
How to get the best Cyber Monday gigabit router deals in 2023?
To get the best price possible, it's all just a matter of checking those links, comparing prices, and getting the best one for you. You can start by researching and making a list of routers that you want and then look for them on different websites like Amazon and Best Buy. You can also track prices with browser extensions like The Camelizer and Honey to get the best deal.
Features to consider when looking for Cyber Monday gigabit router deals
To get the best router for you, here are a few things to consider –
Wifi 6: Make sure you look for a router with the latest technology, WiFi 6, for total gigabit wireless usage. This will show you a notable improvement over the previous technology. This tech will also ensure you a wider channel delivery, faster WiFi speeds, and better efficiency. It can accommodate more devices, too, which reduces congestion during in-home taping times.
Compatibility: While getting a Wifi router, make sure that your devices are compatible with it. For instance, if you are getting a Wifi 6 router, then ensure that the devices are capable of connecting to it.
Companion app: Most router brands offer a companion app that lets you adjust settings, manage connected devices, monitor security, and do much more.
Cyber Monday deals