Last Updated on
Way back in simpler times, fabled game designer Notch created Minecraft. The first version took him just six days; presumably, he had a little rest on the seventh like all creators.
It then took another two years before it was anywhere close to finished, but right back at the start, May 10 2009, Notch started releasing an alpha build every day over a six-day period.
On May 17 (my birthday aptly), Minecraft got its first public release and the rest is very much history.
In the beginning, though Minecraft was not Minecraft, it was simply 'Cave Game'. This very much working title eventually gave way to the much catchier title it has today, and Notch is very much $2.5 billion richer than he was on my birthday 11 years ago.
It's crazy to think but Minecraft still has nearly 100 million active players a month. It is used in education settings all around the world, and it has made more YouTubers than you can possibly imagine rich beyond their wildest dreams from a seemingly endless succession of Let's Plays and guides. Type Minecraft into YouTube, I dares ya.
Minecraft is such an intuitively simple game to pick up and play, and it is captivating for all ages, but if you are looking to get started playing things are not as simple as they used to be when Notch was putting out regular builds coded in Java.
Different strokes
Fundamentally Notch was (I doubt he bothers much anymore) a Java programmer, and that is what Minecraft was born as – a piece of Java code. Since selling the title and entire dev studio Mojang to Microsoft for all that cash, a different version, which has come to be known as the Bedrock version, has come to the fore on Windows 10, but the Java version is still in development alongside it.
The Bedrock version was born out of the Minecraft Pocket Edition, which was predominantly the mobile format of the game on things such as iOS devices back in the day. Initially, it was so far behind the Java version that not many people bothered with it. Certainly not the hardcore players
If you wanted the latest version and whatever goodies Mojang had added, they were in the Java version and might eventually make their way over to Bedrock.
Why not kill the Java version?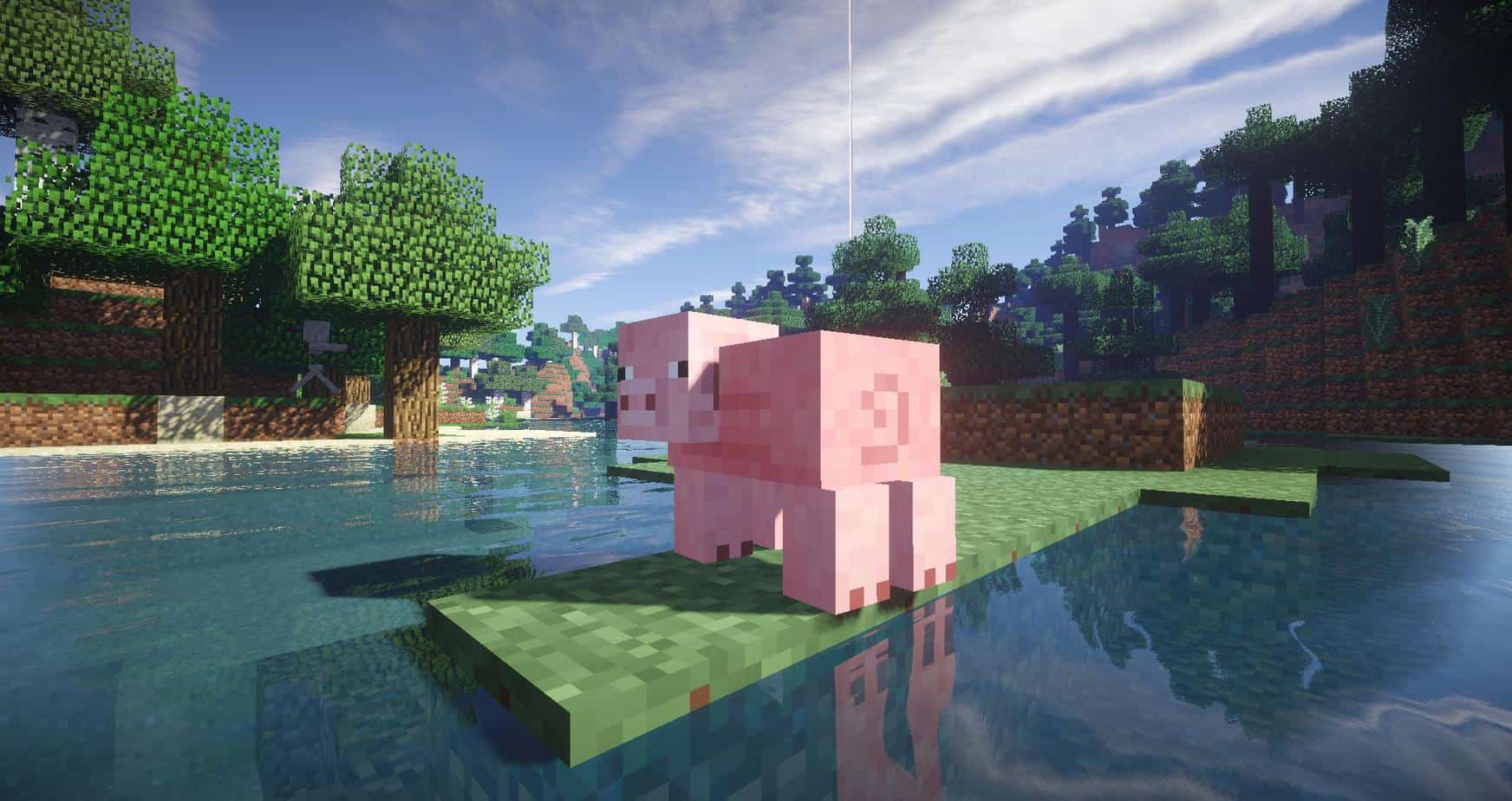 So why does this not happen? Why haven't Microsoft and Mojang just put the Java version out to pasture?
You would think that having the game exclusively on Windows 10 would be desirable for Microsoft. After all exclusives on things such as PlayStation or Xbox are big business, but the problem is that Minecraft was alive for so long before Microsoft came along, there are millions and millions of Java versions still being played daily, not just on PC but on Macs and Linux OS too.
So what to do? Well, we are starting to see features come to the Bedrock edition that are not, and never will feature in the Java version. Microsoft is playing the long-game here.
Their recent collaboration with Nvidia to release a beta version built into the Windows 10 build of the stunning RTX raytraced version of the game is the first step in making PC Java players seriously think about where their loyalty needs to lie in the future.
Until now, Java has mainly been the pace to be for serious long-term players. I count myself among them. Maybe eight years ago I spent hundreds of hours building my old world in the Java version. To the point where, whenever I go back to the game, I still play in Java, because that is where my world lives. There are also tons of brilliant Java servers too, not under the Microsoft regime.
The Bedrock version has a Marketplace (somewhat inevitably) where you can make micro-transactions to purchase new skins and the like. This doesn't happen in Java, and until now, it has been the king of the features.
Raytracing will change that. As more people get cards with the capability, Microsoft hopes that the RTX compatible worlds will become the new norm.
If you need to find yourself an RTX compatible GPU to experience the fantastic new Minecraft, check out some of these we reviewed here.
Can I move my old Java world to Bedrock?
Not easily, but it can be done with varying degrees of success. For starters, you can't just load your old world into the Windows 10 version, or I would have done it long ago. There are utilities you can generally spend a few dollars on on the internet that claim to convert everything but most generally leave issues with the world once it is in Bedrock. For example, torches don't light up correctly.
Some are better than others, but your degree of success will vary depending on how complicated your Java world is. I haven't done it yet because I haven't found a utility I am truly happy with, but sooner or later, if I want the new lighting, I'm going to have to.
Verdict: I'm just starting out, which version should I choose?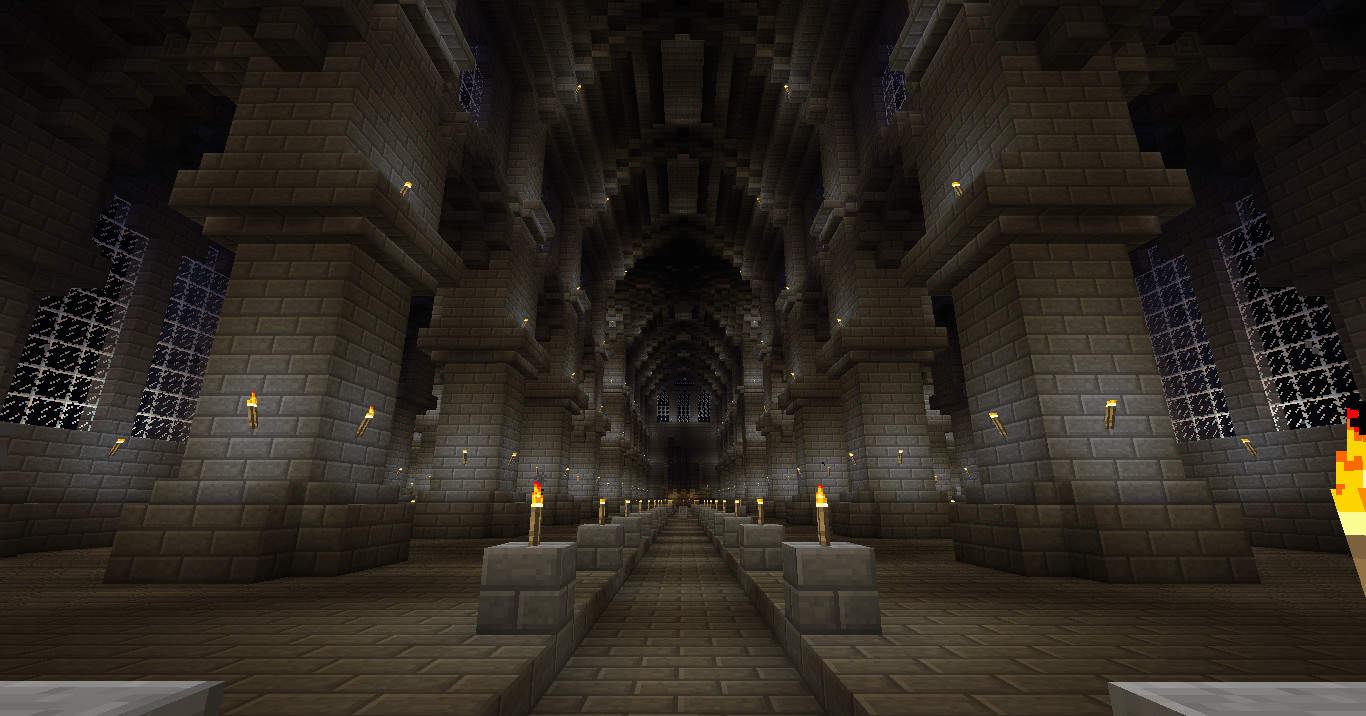 I'd say if you are about to play your first game of Minecraft and you are on Windows 10, then it makes sense to play with the Bedrock build. It's a no-brainer if you already have an RTX card or thinking about upgrading in the near future.
The Java version is still brilliant though, and if you want to see the new features in the making, this is where they generally appear first.
The WIndows 10 version probably has better draw distances because of the limitations of Java, but millions and millions of people still happily play on Java with no issues daily.
If you want to pick up the Java version you need to go to Mojang's website, otherwise to get hold of Bedrock just head over to the Windows Store. Just make sure you have plenty of spare hours in your life. You are going to need them.