Best Micro USB cable
Last Updated on September 14, 2021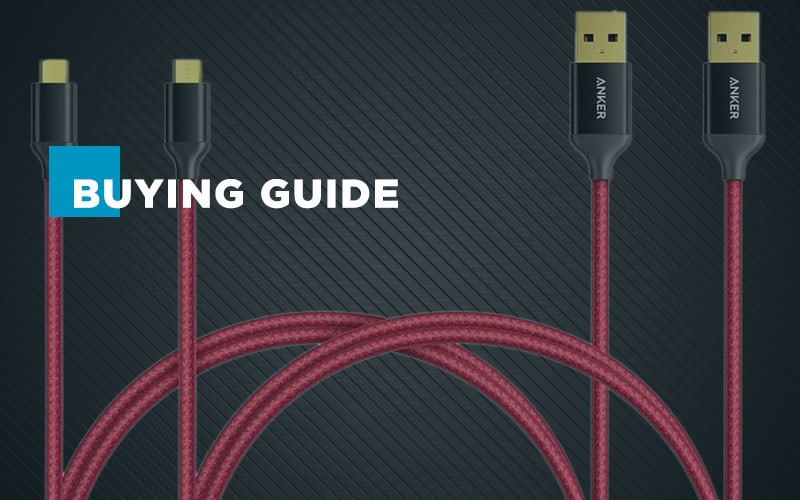 Whilst many new devices have shifted over to the more modern USB-C cable format, there are still millions of devices out there using Micro USB.
Micro USB had a great run, initially introduced back in 2007, it was the first big effort from manufacturers of devices to rally behind a single small form factor charging and data port. Before the introduction of Micro USB, it was typical for mobile phones and other devices to use proprietary connectors specific to a particular model. The proliferation of Micro USB opened the door for devices in different categories and from different manufacturers to share charging and data accessories.
These days, Micro USB is on the way out, having been overtaken by the more capable and more modern USB-C format, but it still serves its use. If you've got older phones, tablets, cameras, eBook readers, or other devices that use the Micro USB format, but are otherwise still perfectly functional, there's certainly no reason to throw those older devices away.
We've picked out a selection of reliable and good value Micro USB cables for handling your charging and data transfer needs with any Micro USB devices.
Products at a Glance
Our Recommended
Best Micro USB cable
1
PROS
Available in either black or red
High quality braided shielding
Includes 18-month warranty
CONS
Only available at 3ft length
There are cheaper options
Perhaps overkill for a simple charging cable
2
PROS
Great value
Reliable manufacturer
Excellent option of cable lengths
CONS
No manufacturer warranty
Only comes in black
Very basic look and feel
3
PROS
Flat cable makes it less likely to tangle
Great build quality
Reliable brand
CONS
Cheaper options available
Only comes in black or white
Limited options for different cable lengths
What types of devices use Micro USB?
Since the introduction of USB-C, many devices like phones, tablets, and computer accessories have switched over to that cable format. It offers higher bandwidth, greater charging capabilities, and compatibility with modern video standards.
But the humble Micro USB, which not all that long ago was the dominant port for powering many devices, is still sticking around. Many older phones and tablets that use Micro USB still work fine, and even some newer devices designed to be manufactured cheaply use Micro USB still.
It does the job that's required of it, so if you have any devices that use Micro USB, you're going to need cables to use with them.
Our Verdict
We went for the Anker double pack as our choice for the best Micro USB cable to buy today. It's a pair of cables that are reasonably priced, have great design and build quality, and are from a brand known for releasing reliable products. The extra peace of mind given by the 18-month manufacturing is great for reassurance that these cables will not break or stop working under normal usage conditions. The gold plating on the connectors is perhaps a bit over the top, but it will protect against corrosion.