How To Buy Games For Oculus Quest
Are you looking to purchase games for your Oculus Quest? Here is everything you need to know.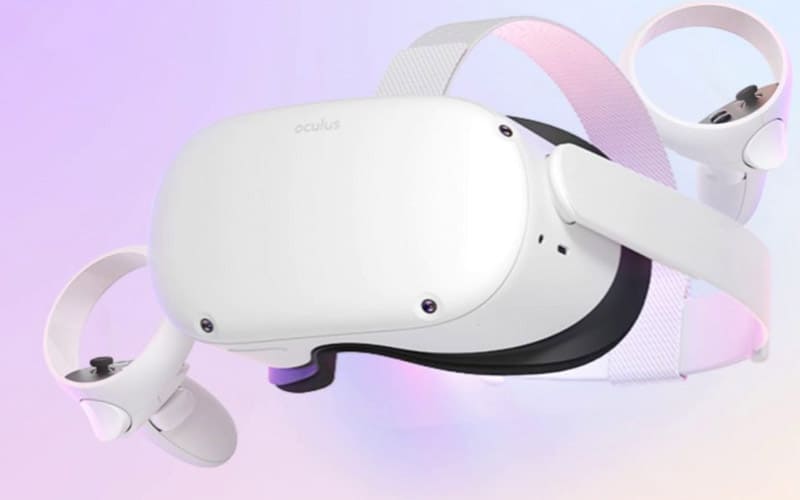 If you are looking to buy and download games for Oculus Quest, there are a few different ways to do this. As this is a VR headset that is made specifically for Android phones, the easiest way to buy the games would be using your smart device.
How To Buy Games For Oculus Quest
You will need to set up your Oculus Quest, and you will be using that to purchase the games. You will need to press the Oculus button which is located on the right-hand touch controller. This will then bring up the main Oculus Menu, then you will need to click on the Store icon.
Once the store is displayed, you are free to browse the store to find the games you want to purchase. When you are ready to purchase the game, you will need to click buy and then pay for the game. If the game is free, you will not need to purchase it, it can be automatically downloaded.
To pay for the item, you will need to insert your card details. Once the payment has been processed, it will begin downloading, and you can go ahead with the installation.
Alternatively, you can browse the Oculus store on your PC or laptop. The process is very similar, and when you are ready to purchase a game, you will need to click buy now. Then your card details will need to be inputted if they are not saved to your account.
What Games Are On The Oculus Quest?
When it comes to the different games that are available on the Oculus Quest, users are really spoiled for choice. There are so many options to choose from. When it comes to the different game genres, there is every type you can think of. While there are some games that are more popular than others, it is likely that you will find a game suitable for you.
One of the more popular games featured is Beat Saber. If you are a fan of music, and enjoy rhythm games, this is the perfect game for you. You slash through the beats using two lightsabers, and it is great fun. It features some well known and popular songs too.
Another popular Oculus Quest game is Onward. This is a great immersive shooter game. You are able to play co-op, solo, and competitively. It tests survival skills, and puts the player in combat situations.
A game that is slightly different to Onward is Job Simulator. As its name suggests, this is a job simulation game. It puts the player into various different job situations, and it is quite amusing to play. It involves stapler throwing and copious amounts of coffee drinking.
If you are a fan of horror, then The Walking Dead: Saints & Sinners, is a great option for you. This is a terrifying game that puts you in the midst of a zombie apocalypse. Your goal is survival, and you will come across many types of zombies that you need to defeat. In addition to this, there are a number of choices you need to make.
Other popular games include, SUPERHOT VR, Gorn, The Thrill of the Fight, and Vader Immortal. The Star Wars games are fantastic for fantasy lovers looking to fight with a saber. In addition to this, the boxing and fighting games are great for those who want to box without having to worry about taking a punch to the head!
While there are the games that players will want to take more seriously, there are a handful of simulation and fun games too, such as Hand Physics Lab, Please, Don't Touch Anything, and Richie's Plank Experience.
While the Oculus Quest is great for gaming, it also gives you the option of downloading a Virtual Desktop too. This allows you wireless access to your PC, and you can stream games, through this which is useful.
You also have the option of downloading YouTube VR, and Netflix, for an immersive viewing experience. There is even a VRChat which allows you to talk to friends using avatars.
As you can see, there are so many options available when using Oculus Quest. They have all genres of games. While some are aimed at children, there are also games for teens, and adults too. There are hundreds of options to choose from.
How Much Are Oculus Games?
When it comes to the cost of Oculus games, it is difficult to say an exact price. This is because the games do vary quite significantly in how much they cost. This is because each game creator will charge a different amount for their games.
When looking at the most well known and popular games, these tend to be the most expensive options. For example, the Vader and Star Wars games will often hold their price. The same can be said for Beat Saber, The Walking Dead: Saints & Sinners, and Onward.
However, as some games become older and less popular they often decrease in price. In addition to this, it is worth keeping an eye out for any sales that provide discounts on more expensive games.
While there are more expensive games available, they tend to be less expensive than your average console game. There are also plenty of mid to low priced games. The cost of the game often does reflect its quality, but there are a lot of factors that are put into how expensive an Oculus Quest game is.
Though you do have to pay for the majority of games, it is worth noting that there are many free games available too. While these tend to be a lot smaller and less complex that the paid for games, they are still interactive and great fun. They are certainly worth considering.
In addition to this, the Netflix and YouTube VR apps are also free to download. When looking at the prices as a whole, even the more expensive options are not too expensive to purchase.