Last Updated on
Discord is an app that allows users to communicate with each other via text, images, audio, and video.
Discord does not contain any ads; thus, users do not see any pop-ups or interruptions when using this program, and for this reason, is mainly used by gamers 
To join a conversation, users must be friends with the person who is talking. Users may also add people as friends. Discord is a great place to chat with your friends, and it's useful to find out about all its features so you can use it to its full potential. 
Crossing out text uses one of the main features of the Discord application called Markdown, but what exactly is it?
Markdown is effectively a language used that creates simple markup syntax for web writers. It lets them insert emphasis into their writing without having to resort to HTML tags.
To use Discord effectively you just need to learn the symbols and you can then customize them to your specific taste.
Markdown adds flair to text messages and makes your conversations unique. You simply add some punctuation before and after the words to change their current formatting.
Markdown language is easy to use because it does not require you to open or close tags frequently.
The principle of the markdowns is pretty basic.  Adding the character before the desired text turns on the visual effect, and adding it after turning the effect off.
Type the text you want to change between the characters in the chat window and the change can be seen by everyone.
You can use Markdown to apply multiple visual effects on discord, let's look at how to create strikethrough.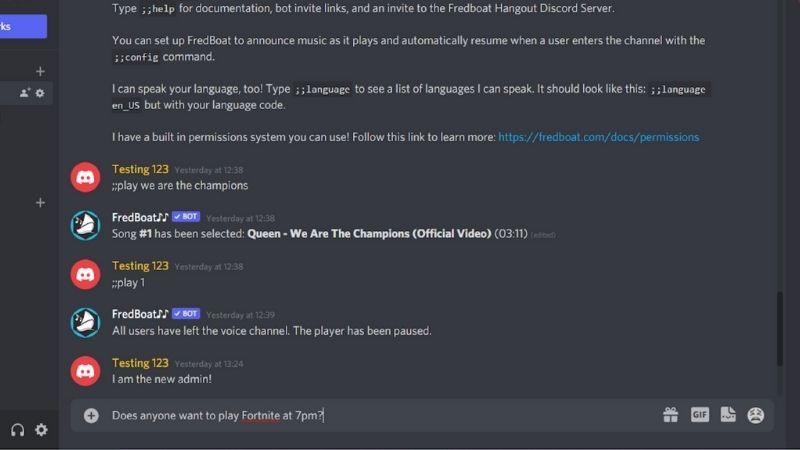 Open the Discord app on your computer or smart device. Then, you have to open a chat session with a friend or a specific server in Discord. Next, you have to type the whole message that you wish to send to other users.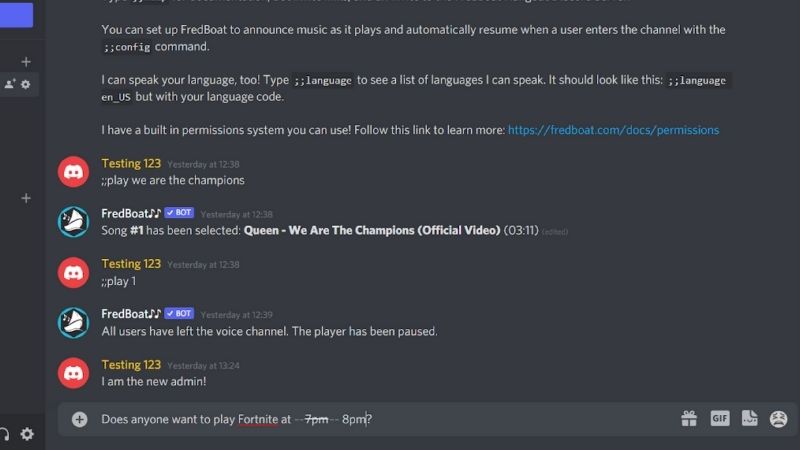 Next, you are able to get the strikethrough text formatting style by simply typing 2 tildes '~' symbols. You have to use this symbol before and after to cross out text in Discord.
You can also use this method on the mobile version. To cross out text in Discord just simply add 2 tildes on either side of the text you would like to strikethrough.
If you want to add **bold** text format in your text. Use asterisks (*) symbol to highlight words or phrases in Discord messages.
Again, this method can you used on the mobile version, just add asterisks (*) as you would on your computer.
Add this text format on the app by clicking shift + 8 keys together on the keyboard. For changing the text format to bold text, you need to insert two * symbols at the starting and ending of the text. You may also see an image of a star.
Use The Text Strikethrough Button
Another way to cross out text In Discord is to highlight what you want to apply the format to.
Highlight the text by clicking and holding your cursor at the beginning of the text and dragging it to the end of the text.
A banner should popup with multiple different widgets in it. These are buttons that will format your text. To strikethrough your text, click the widget that has a capital S with a line through it. This is the strikethrough button.
Final Word
So there you have it, a simple go-to guide to help get the best out of Discord. You can either use keyboard shortcuts to do so or use a widget after you have highlighted the text. 
Strikethroughs are excellent for removing words from your message that you don't want there anymore, without completely removing the text altogether.