Last Updated on
Studying is difficult – I know it, you know it, and the educational boards around the world know it because they write the tests we study for. We have all accepted the fact that the only way to get really good marks is by actually buckling down and studying – but that doesn't mean there aren't ways to make this process easier. This is where the list of the best tech for studying at college comes in.
If you were wondering how different tech might aid study, then read on – as this is going to be a pretty comprehensive list of the best technology for studying, and how it might actually help your learning process.
If you're looking for more college buying guides, then be sure to check out our best laptop for college students article. As well as, our how to turn a dorm room into a smart home piece.
Best tech for studying at college: Portable hard drive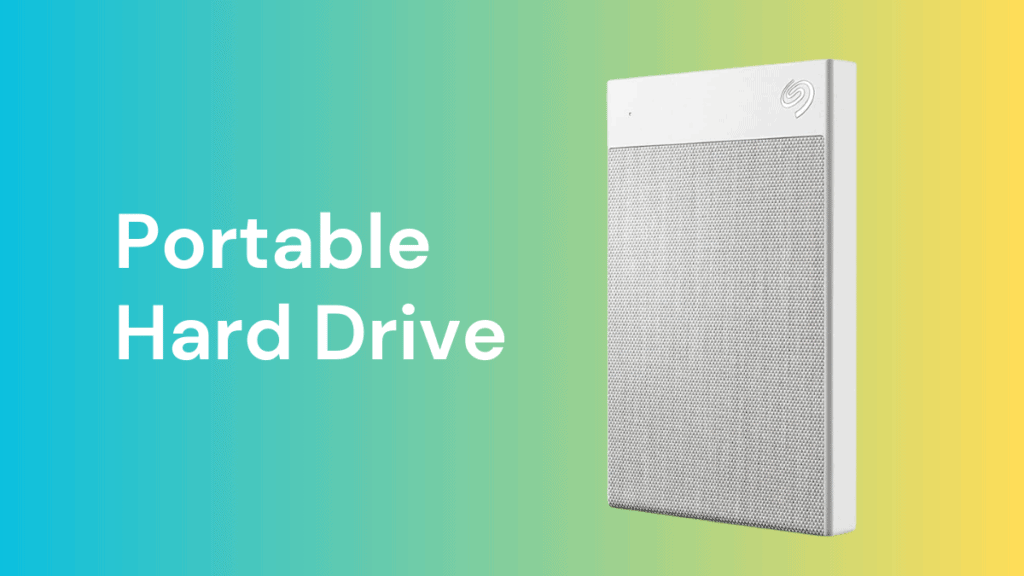 Best portable hard drives for college
When it comes to college work, it's not all study. In fact, a lot of the time a paper can be due that's required a lot of work, and more often than not a lot of work and research can take up a good chunk of your PCs internal memory.
So, what are you meant to do if you're sat on several gigabytes worth of work that you want to take to the library (or home from the library), and you can't physically move the machine that you are working on? Time to get yourself an external hard drive.
The best part about an external hard drive is that you can use it to do all of your coursework on and put it in your backpack to move from college computers to your own without having to rely on things like the cloud or an internet connection.
The other best thing about an external hard drive is that it allows you extra digital storage space to store and organize all of your different projects. So you never feel pressured to delete or remove your files when it comes time to do more work.
Basically, you are going to have yourself a handy little filing cabinet with all of your materials and previous works ready to access at a moment's notice. And it's very handy if you want to keep your work on the move and ready to go.
One question you will have to ask yourself is whether you want just a hard drive – or a solid-state drive. You might not think there is a big difference between the two, but realistically there are a few considerable discrepancies between an HDD and an SSD.
The main difference is speed. An SSD works off of flash memory, which keeps all of the available data ready and waiting even when there isn't any power running to the drive (that's a really simple explanation that doesn't even begin to run into the proper technicalities.
But, if that kind of speed is important to you when you are working (and if you are working on PSD and other huge file types…it can be) then maybe an SSD is the way to go. Plus they are smaller, can generally hold a larger amount of files, and are more in line with modern tech. The only downside is that an SSD generally runs a little more expensive than a traditional hard drive – but if you can stomach that small increase in price then you will be more than happy with the different SSD options that Samsung is putting out there.
Best tech for studying at college: Laptop tray
Best laptop tray for college
When it comes to studying, we all know that sometimes the best work isn't done on a desk. It's done on a sofa, in bed, or generally lazing about on the floor in a heap of books and messy notes that aren't organized in the slightest, leading to a higher chance of a stress-based meltdown.
The thing is, if you are bringing your laptop along with you in these locations then you could actually be damaging your machine, despite your good and honest intentions to study.
That's because a laptop is designed to be used on flat surfaces where it can safely exhaust heat and reduce the intake of things like dust, cotton, and dirt – all commonly found on the floor. And, if your laptop is sat on top of your bed then the lack of space for heat to vent means that your machine can slowly overheat, leading to damage in the CPU and its battery, reducing its overall unplugged lifespan and the speed at which its capable of running tasks and operations.
Basically, if you don't keep your laptop in good health, it's going to annoy you.
So, you should look into some of the different laptop tray options out there, as there are plenty. All offer plenty of space, so you can fit your wireless mouse or keyboard if you so wish.
If your laptop does tend to run a little hot when it's in use and you could do with a bit of help in cooling, then there are options out there designed just for you. Intensive applications can make a laptop build up heat, and in these scenarios, it might be best to go for something like a laptop cooling tray.
These are similar to your bog-standard laptop trays that just work as…trays, but the key difference is that they have fans built right into them to assist in cooling your machine. So, if you tend to work pretty late on a different design or editing tasks for your schoolwork (or if you're just you know…playing games in bed) then a cooling tray like this TopMate model could be a lifesaver.
Best tech for studying at college: Portable chargers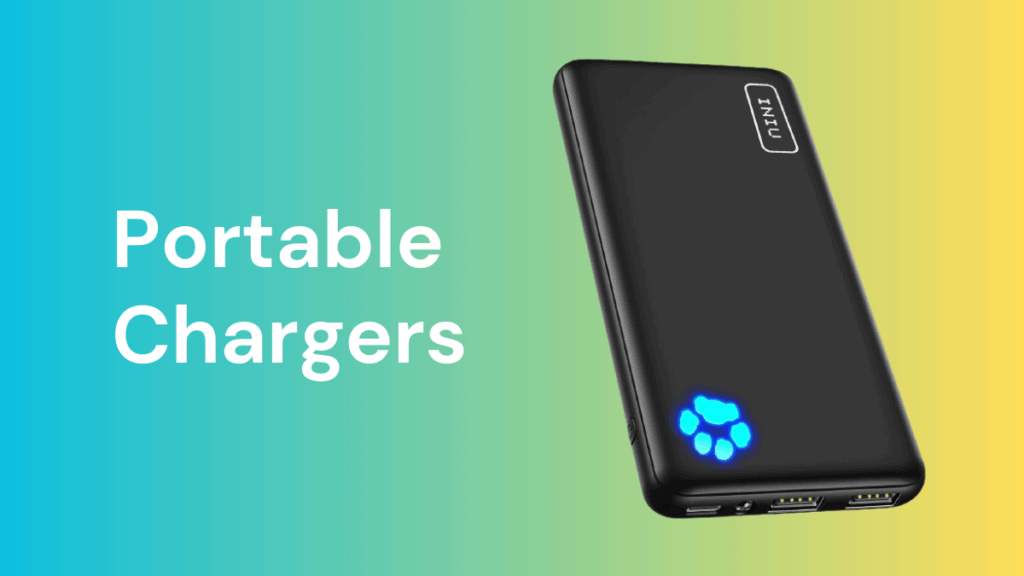 Best portable chargers for college
This is Anker PowerCore 5000 Portable Charger an obvious addition to this list, but it probably bears repeating as I'm sure there are people out there who don't realize that the world of portable chargers has moved on from a weird stick stacked full of double-A batteries. This charger will allow you to extend your battery life to help you study all day. It also comes with one USB port, meaning it is small and portable enough to slip into your pocket.
Basically, if you are out studying all day, it's a fact that your different devices are going to start running low on battery. It's just science. And, if you are out studying in the library, on the actual college campus, or just in for a long day of classes, you are probably going to want your phone when the day is done to listen to music on your way back to the dorm, order an Uber…or UberEATS.
But, if you're out of charge, you can't do that. Enter the portable charger. They are mostly no bigger than an SSD – or even the phone itself, so you will never have to worry about lugging it around with you.
Anker does some brilliant portable chargers, with varying sizes and charging capacities that are bound to fulfill all of your needs when it comes to portable charging – but bear in mind, these devices are only going to be able to power up your devices that are capable of charging from a USB cable.
Anything that might require more juice than that is sadly going to need something a bit bigger than an Anker charger to provide a portable source of energy. I mean, it is possible but it's costly and a little bulkier than you might have hoped.
Alternatively, if you aren't into the whole 'wireless charger that fits into your pocket deal' then you might find it worth looking into a 'smart backpack'. And before you skip this part of the article laughing at the absurdity of a smart backpack, consider the advantages of owning one.
Firstly it acts as a portable charger of its own accord, with most smart backpacks offering USB support for charging your devices when you are on the go – perfect for moving between classes or keeping things charged during the lunch hour. There's also the fact that most smart backpacks offer waterproof protection as well, so you won't need to worry about your devices and laptops, etc getting soaked through as you walk around.
Plus, plenty of the smart backpacks on the market come with some kind of anti-theft technology ingrained within them. This could be anything from reinforced straps to GPS location tracking in the bag itself – so you have a lot of advantages to buying a smart backpack like the Matein travel laptop backpack – plus they come in a range of colors if you care about that kind of thing.
Best tech for studying at college: Noise cancelling headphones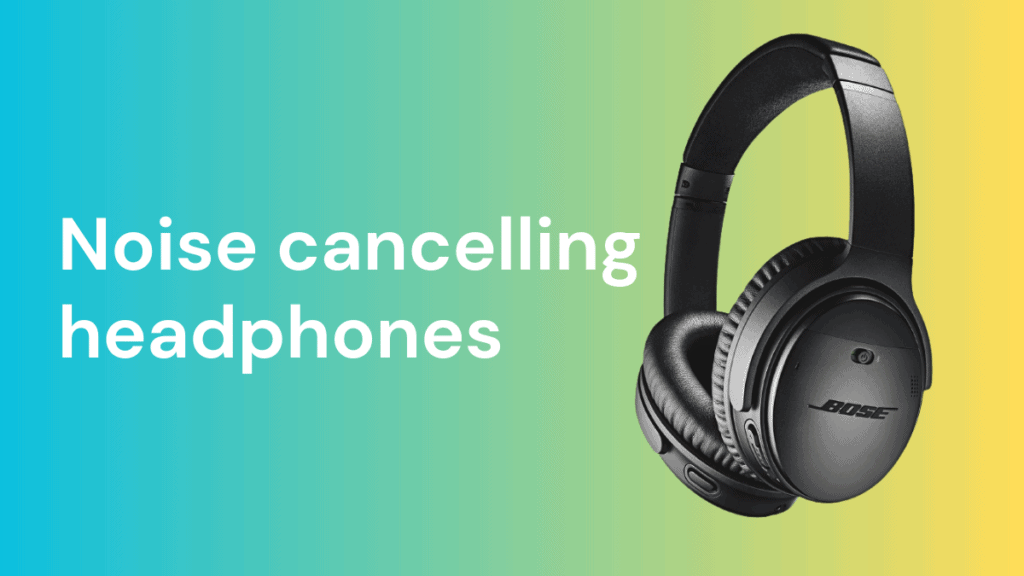 Best noise cancelling headphones for college
This should be a really obvious addition to this list – but in case it isn't, let's run through some of the many reasons that a pair of noise-cancelling headphones are great for studying.
First, the noise-cancelling aspect. From first-hand experience, we know just how loud shared accommodation and dorm housing can be.
To make sure you can study without those annoying distractions, grab yourself a set of noise-cancelling headphones. These are lifesavers for a couple of reasons. First and foremost being that you could use the noise-cancelling aspect on its own to aid concentration in my room, in the library or generally anywhere that works.
Noise-cancelling headphones are also great because they provide ample sound quality and volume directly into your ears, so you don't have to worry about neighbors complaining about Opeth at 3 am. We can translate this problem to other media as well.
Up all night cramming and want to sneak some games in at 5 am? Connect your headphones to your PC or console to do it quietly. Need to check out educational videos in the library, and the uploader has decided to stick obnoxiously loud background music in there? Headphones to the rescue again.
The choice you have when choosing a set of noise-cancelling headphones is pretty immense as well and totally allows for budgets of all sizes and shapes. If you want to keep things on the cheaper side of the scale, you can go for something like the Anker Soundcore Life Q20's which provide decent sound and reliable noise cancellation features at the $40 mark, or you can bust the bank and go in for something like a set of Bose QuietComforts, which whilst more expensive do provide much more rounded sound, great noise cancellation – and they even have Alexa built into them, so you can talk to yourself and look completely mad when using them.
Either way, you are going to have yourself a great study aid that is going to help you in your room, in the library, or even just walk to the campus itself.
Best tech for studying at college: Rocketbook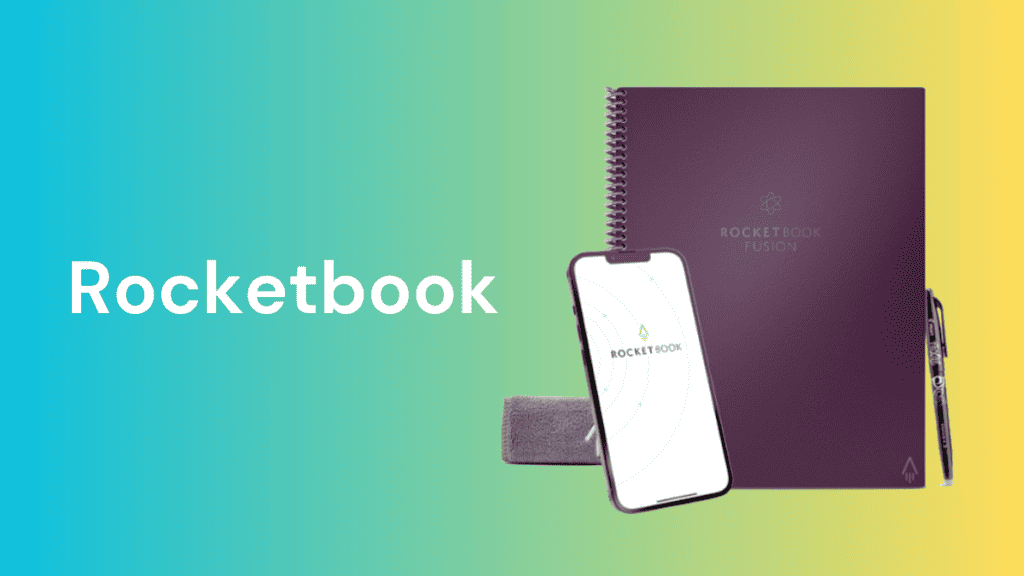 Best Rocketbook for college
I bet most people reading this section have no idea what a Rocketbook is (if you do know, feel free to gloat and move on), but the truth is that a Rocketbook might just be the ideal bit of tech for study that you never even knew you needed.
In a nutshell, a Rocketbook is a smart notebook. Now I'm going to have to explain what that is. Essentially, it's a notebook that is capable of scanning and uploading every note you take into digital form, becoming available on any of your devices that are capable of running the app.
Honestly, it's very handy, and for those of us out there who are guilty of racking up hundreds of messy pages of notes will be glad to learn that there is a way to get everything down onto paper AND have it neatly organized in a digital capacity – which makes searching through these notes so much easier than doing it manually
The way it works is that (like on a normal notebook) you write everything down you need to. Once you have come to the end of the page though, you take a photo of everything you have written and upload it into the Rocketbook app.
Then, you wipe down the page you were writing on (did I not mention that the Rocketbook uses eco-friendly re-usable paper) and repeat the whole process. It's that simple – and you can even choose where your notes go to be uploaded. Theoretically, you could have separate Google drives set up for your different classes, and depending on what you are taking notes for, have the class notes already uploaded to your Google Drive by the time you are walking out the door.
Basically, if you want a technologically based way to improve the way you take and store the notes you make in college, the Rocketbook is the perfect answer.
Best tech for studying at college: Amazon Fire 7 Tablet
Best Amazon tablets for college
This might seem like a bit of an odd one out – but you have a read before you dismiss it out of hand. As an alternative to an Apple iPad, Amazon offers various tablets that are cost-effective and ideal for literature-heavy courses.
Basically, you are going to be doing a lot of reading in College – and I mean a lot. A lot of the time that can mean buying books out of pocket when they aren't available in the library, so you might find it simpler and easier to invest in a way to read without having to clutter up your dorm with books – and without paying so much for physical books.
Enter the Amazon Fire 7 Tablet. It's only $50, and it's the perfect Kindle reader for those who don't want to invest in just a Kindle – more on that in a moment. Focussing on the E-Reader aspect of the Fire 7 tablet to start with, you are going to be able to buy, download and store all of the texts you need onto this device as long as they are available to buy digitally. This is great, but the real benefit here is having all of your books stored digitally, with digital search, copy and paste functions to make life so much easier when you are studying or writing an essay.
Which basically,y is amazing for College studying. You are going to be able to get all of your books easily onto one device for a very small amount of money, you will de-clutter your bookshelves and best of all, it's still a tablet – you are going to be able to enjoy things like Netflix, Amazon Prime, Spotify – all those other apps you enjoy for a very low price. Realistically, this is more than just 'studying' technology, but all of those extra factors make it a much more appealing purchase.
Best tech for studying at college: iStudiez Pro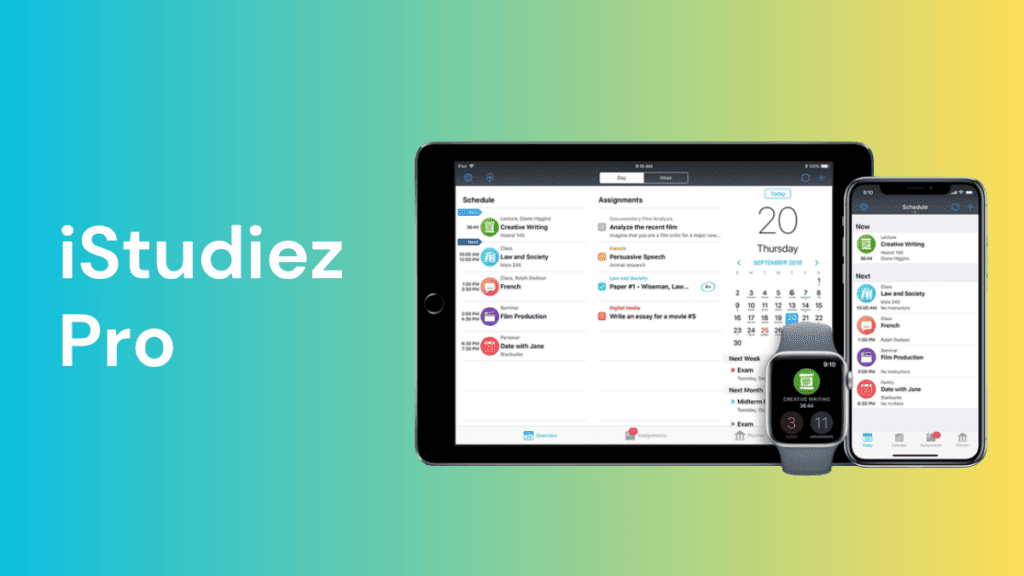 The last entry into this list isn't exactly a hardware technology that you can hold in your hand – but it is nevertheless handy and useful.
iStudiez Pro is an app that you can use to track all of your classes, deadlines, reminders and exam dates so that you never lose track. You can have it set to work across all of your different devices – iOS and Android are both compatible here, so you can depend on your phone to keep you updated on any upcoming major educational events or deadlines.
You can also get precise on your homework calendar, organized by date or priority of what you need doing so that you never get bogged down in the overwhelming stress of a heavy homework calendar. Combine that with the capacity to assign priority to different tasks, and you have yourself a pretty handy study planner that is always going to be accessible to you.
And combine that with everything else on this list, and you are going to be a nigh-on unstoppable studying machine. If you have any questions about tech that you want to take to College with you or have any suggestions about additions that need to be put to this list, just let us know in the comments below – we are always happy to hear them!