Best Router Under $100 in 2022
Fast and reliable Wi-Fi on a budget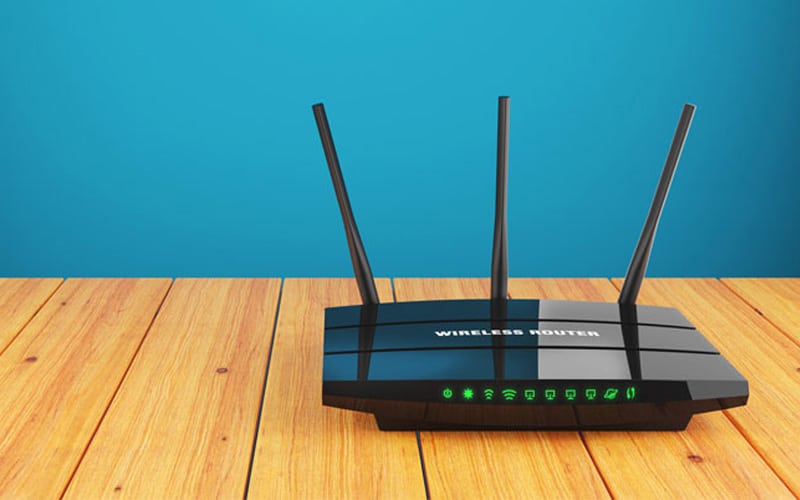 As ubiquitous and necessary as the internet has become, a strong Wi-Fi signal has never been as important. Multiply that twofold with the pandemic confining most of us to our homes, and we're crutching on home networks and tired routers to handle both work and entertainment like never before.
If yours is starting to strain under this relentless load or you fancy a speed boost, then the time may have come to consider an upgrade. Most of us are spending more sparingly due to the economic uncertainty surrounding the pandemic, limiting our upgrade options. Still, you don't have to spend a small fortune to pick an excellent router fit for purpose.
For under $100, you can pick up a fantastic router capable of delivering a reliable connection whether your gaming, working, or streaming video with useful features that should last for the years ahead. To that end, we've scoured the router market for the best bargain recommendations and grouped them into this handy guide.
Core factors we took into account when evaluating a router include Wi-Fi standard, single or dual-band, broadcast range, signal strength, technology like MU-MIMO and beamforming, speeds, and to a lesser extent, beneficial if not all that imperative features such as extra LAN and USB ports, and advanced settings (presets, QoS, VPN, parental controls, etc.). These added features are reserved for much pricier, high-end routers but can be present in some sub-$100 routers, although they are generally less common.
In the end, we settled on five routers under $100. Below, you'll find a short review of each alongside pros and cons. We've tried to incorporate a range of recognized manufacturers and possible uses to cater to as many of you as possible. That said, they are plenty of other excellent options out there that may suit your particular needs better. As such, take these as informed recommendations rather than a set-in-stone verdict. After all, 'best' is subjective.
Best Router Under $100 in 2022
600 Mbps/1200 Mbps speeds
The Netgear R6700AX is a top choice for a router priced under $100 that features Wi-Fi 6 technology. The router is a prime example that a tight budget doesn't have to preclude next-gen features and performance.
The Netgear R6700AX has some enviable specifications for the price, with four streams of dual-band Wi-Fi topping out at 1.8 Gbps (600 Mbps on 2.4 GHz and 1200 Gbps on 5 GHz). With this, you can expect to source over 20 devices with quality Wi-Fi without a hitch. The router sports three external high-power antennas with a range up to 1,500 feet, ideal for reliable and robust coverage throughout most homes. On the box itself, which adopts a sleek and neat style, you'll find four Gigabit Ethernet LAN ports and one WAN port.
Router setup can be tricky, and the Netgear Nighthawk app does well to take much of the hassle out of the equation. It's fast, intuitive, and easy to use, and you can even configure the router for voice commands through Amazon Alexa and Google Assistant.
Alongside, the Netgear R6700AX has network security covered with Netgear Armor, VPN support, WPA3 security, and automatic firmware updates. Netgear Armor, in particular, is a robust cybersecurity solution with protection from viruses, malware, and the like, but only ships with the router as a 30-day trial.
While Wi-Fi 6 is undoubtedly a desirable feature, we aren't quite at the point where it's imperative – Wi-Fi 5 more than suffices for most users. With the TP-Link Archer A8, you'll get blisteringly fast Wi-Fi 5 speeds up to 1.9 Gbps (600 on 2.4 GHz, and 1300 on 5 GHz) alongside technologies usually reserved for much pricier routers for less than $100.
While the speeds are a highlight, the way the router distributes Wi-Fi to multiple devices is where the TP-Link Archer A8 truly shines, making it a strong option for busy households with lots of devices connected simultaneously. Thanks to a combination of three MU-MIMO streams, three high-performance external antennas, and beamforming technology, the router focuses signal strength for better efficiency and offers optimal, uninterrupted performance by sending and receiving data to and from devices simultaneously rather than one at a time.
We're also fans of the Smart Connect tech, which automatically switches a device to the best available Wi-Fi band to limit interference, the parental controls, the guest network feature, WPA-2 security, and the host of fine-tuning settings like port forwarding, bridge function, and more.
The router offers plenty of connectivity options with four Gigabit LAN ports and one WAN port present on the box, powered by a 1.2 GHz single-core CPU, and features Wi-Fi, power, and reset buttons.
If you're looking for top Wi-Fi 5 speeds for under $100, the Motorola MR2600 is a strong option. With speeds up to 2.6 Gbps (800 Mbps at 2.4 GHz and 1733 Mbps at 5 GHz), the Motorola MR2600 stands as the speediest Wi-Fi 5 router we recommend. Whether your gaming, browsing, streaming, or working, there's nothing this cheap but performance-oriented router can't handle.
Four adjustable antennas do most of the heavy lifting aided by beamforming, Wave 2 MU-MIMO, and 4×4 dual-band Wi-Fi for strong, reliable connections to multiple devices with no interference or interruption. The result is uniform, high-speed internet on all devices, whether phones, tablets, TVs, or PCs. The router also has an excellent range.
The router features four Gigabit Ethernet ports, one WAN port, one USB 3.0 port (mounted on the front, so you're not battling with Ethernet cables to plug in a device) with DLNA media sharing, a dual-core processor, and automatic traffic prioritization through Smart QoS.
Other welcome features include a user-friendly firewall, IPv4 and IPv6 support, parental controls, a guest network feature, Denial of Service protection, port forwarding, and WPA-2 security encryption. With an appealing design, the Motorola MR2600 is also one of the more attractive routers out there.
The only real negative is that the Motorola MR2600 doesn't include Wi-Fi 6, so newer devices may not perform as well as their capabilities allow, but on Wi-Fi 5, the router pushes the standard for all it's worth. Of course, you'll need an ISP subscription that can deliver broadband speeds fast enough to make the most of the Motorola MR2600's Wi-Fi speeds.
The above options excel in their own ways while keeping costs down, but if you're going for the best range around for under $100, we recommend the ASUS RT-ACRH13. The router has been a top seller since it launched in 2016 and with good reason, given its reputation as a reliable workhorse.
With a range of 3000 square ft., the ASUS RT-ACRH13 should suit even the largest homes with room to spare. The four 5dBi antennas are excellent and well-positioned to deliver outstanding coverage in all directions. The router supports 20 simultaneously connected devices with ease, and the MU-MIMO technology keeps Wi-Fi stable and consistent on all devices throughout the home.
Speed-wise, the ASUS RT-ACRH13 tops at 1.3 Gbps (400 Mbps on 2.4 GHz and 867 Mbps on 5 GHz) using dual-band 802.11ac Wi-Fi 5. No Wi-Fi 6, though. The router is well-served with four Gigabit Ethernet ports, one WAN port, and one USB 3.0 port for network multimedia sharing. You also get good compatibility with Windows and macOS, parental controls, guest networking, firewall, automatic firmware updates, and 64 bit WEP, 128 bit WEP, WPA-2 PSK, WPA PSK encryption.
Beamforming would have been a nice touch, but with such excellent range and antennas, the ASUS RT-ACRH13 doesn't suffer in any meaningful sense from the omission unless you overload the router with a silly amount of devices, something most users won't do.
While under $100 routers are generally considered budget options, it's possible to pick up an even cheaper option – the Linksys EA6350. Despite the low price, it delivers everything you need for a reliable Wi-Fi connection.
The Linksys EA6350 delivers speeds up to 1.2 Gbps (300 Mbps at 2.4 GHz and 867 Mbps at 5 GHz) on dual-band Wi-Fi 5, suitable for anything from streaming to load-heavy games. Linksys has thrown in beamforming as a welcome extra, which helps the signal target devices instead of being broadcast uniformly across the home. The result is a stronger, more reliable signal.
Two detachable antennas offer respectable coverage up to 1000 ft. On the box itself, you'll find four Gigabit Ethernet ports, one WAN port, reset and power buttons, and a USB 3.0 port on the front for easy access. Linksys Smart Wi-Fi monitors and controls the network for less interference from neighboring networks. Welcome features found on the Linksys EA6350 include WPA-2 encryption, a firewall, parental controls, and guest access networking.
The Linksys EA6350 is a reasonably basic router, so there's no Wi-Fi 6 nor the MU-MIMO technology you'd find on the more expensive options in our guide. Nevertheless, it's a cheap and cheerful option that should serve modest homes well.
Wi-Fi 5, Wi-Fi 6, 802.11n, 802.11ax, 802.11ac, and so on – you can quickly get bogged down in the naming conventions of Wi-Fi standards. Let's break it down in simple terms.
Wi-Fi 4 or 802.11n is the grandpa of the lot. A legacy standard that is more or less being phased out by faster and more reliable newcomers, Wi-Fi 4 uses a single 2.4 GHz frequency and offers theoretical speeds up to 600 Mbps.
Wi-Fi 5 or 802.11ac is the most widely used standard around. It uses both 2.4 GHz and 5 GHz frequencies and improved broadcast features, with theoretical speeds topping out at 1.7 Gbps.
Finally, we have Wi-Fi 6, or 802.11ax. The new kid on the block with a host of improvements to range and reliability, Wi-Fi 6 uses the 2.4 GHz and 5 GHz band alongside the new 6 GHz band with theoretical speeds up to 10 Gbps.
As a general rule, you'll want a router with at least Wi-Fi 5 and possibly Wi-Fi 6 if you want some future-proofing. Wi-Fi 6 is found in more and more products, but we're still a way away from widespread adoption.
In and of themselves, there's nothing wrong with router-modem combos shipped out to new customers by internet service providers. They are generally bundled in free with the sign-up costs and are set up to work seamlessly out of the box. For general use, they offer serviceable speeds and a reliable connection.
The issue with ISP devices is more to do with longevity since many stay with the same provider for years. A router-modem delivered to your door three or five years ago is, in most cases, out of date and lacks the newer Wi-Fi technology that has come to the fore in the intervening years. Many put up with old router-modems out of sheer habit or because they don't know that better speeds are available at a reasonable price.
A quick call to your ISP could result in them sending you an updated replacement, but the chances are they'll slap on the device's cost to your next bill or charge a monthly rental fee. In this case, it's worth buying a router yourself as you'll generally get more choice and, more often than not, better specifications, Wi-Fi range, and speeds than a standard ISP option. You may be spending a bit more, but the benefits are well worth that extra investment, especially if you have a busy household with a sea of phones, consoles, PCs, and tablets or enjoy load-heavy gaming and streaming.
Of course, check compatibility with your ISP and make sure your modem can indeed pair up with a separate router before buying.
Our top recommendation for routers under $100 is the Netgear R6700AX. Equipped with Wi-Fi 6 and a wealth of great features and excellent speeds, the router stretches those $100 to their limit.
For busy households, we'd suggest the TP-Link Archer A8 for the fast speeds, excellent coverage, and reliable signal delivered even when multiple devices are connected to the network.
Those that prioritize speed should consider the Motorola MR2600. With speeds up to 2.6 Gbps, this router stands as one of the fastest for under $100, with excellent looks and an impressive feature set for the price.
For range, our recommendation is the ASUS RT-ACRH13. It can broadcast up to 3000 ft. at speed up to 1.3 Gbps, making it perfectly suited to larger homes. Lastly, those on a tight budget should look into the Linksys EA6350 for its basic but reliable speeds and signal.
With that, we'll wrap up our guide to the best routers under $100. We hope you'll find an option that suits your needs or that you've at least picked up a few pointers to aid your search for a router. Don't hesitate to drop us a message in the comments section below with any questions or recommendations of your own.