Last Updated on
From the big doughnut itself, Apple unveiled two new laptops and the third iteration on the AirPods, with a few new feature updates as well, along with the confirmation of the updated M1 chips that were introduced last year in the MacBook Pro 13 and Air, as well as Mini.
The event was dense with information about cores, spatial audio and such, with complete avoidance of Apple's current issues with its employees, but a total bombardment of useless graphs.
---
Today's best modem deals!
Editor's pick
Save 13%
ARRIS SURFboard SBG7600AC2 DOCSIS 3.0 Cable Modem
*Prices are subject to change. PC Guide is reader-supported. When you buy through links on our site, we may earn an affiliate commission.
Learn more
It followed the COVID format for these events, swooping between the different areas of the Apple offices and its immaculate look. But while I was taken aback by Tim Cook's choice of the double-denim ensemble in the dry looking fields surrounding Apple HQ, it was the hardware that sung loudly in this presentation.
MacBook Pros for the Pros
It's a well-kept secret by Apple that the MacBook Pro last year with its M1 chip had a hard floor on performance for anything bigger than your basic professional tasks. Video editing had not much to work within the confines of the new ARM chip, while the Air provided a slightly weaker, but cheaper alternative to its 13-inch cousin.
The 13-inch was Pro in name only, with this year's refresh actually bringing with it everything that was lost in Apple's 'migration' to USB-C. SD card slots, HDMI ports and MagSafe are back in play, allowing professionals to finally have their all-in-one back again. Yes, if you're clinging onto your 15-inch MacBook from 2015, it's maybe time to think about upgrading it.
These are not cheap. The prices ($1999 and $2499 for 14 and 16-inch) are astoundingly expensive, but then when you look at the specs behind it – especially the new Mini-LED screen – it begins to make sense.
What wasn't announced was any Mac Mini or Mac Pro refresh, even though the presentation poo-poo'd the performance of the multiple thousands of dollars that people have spent on the Mac Pro. Or hundreds on the wheels. I can only assume that Apple is still figuring out how to replace something like the Mac Pro and waiting for the M2 to launch for the Mac Mini to take the place it did last time.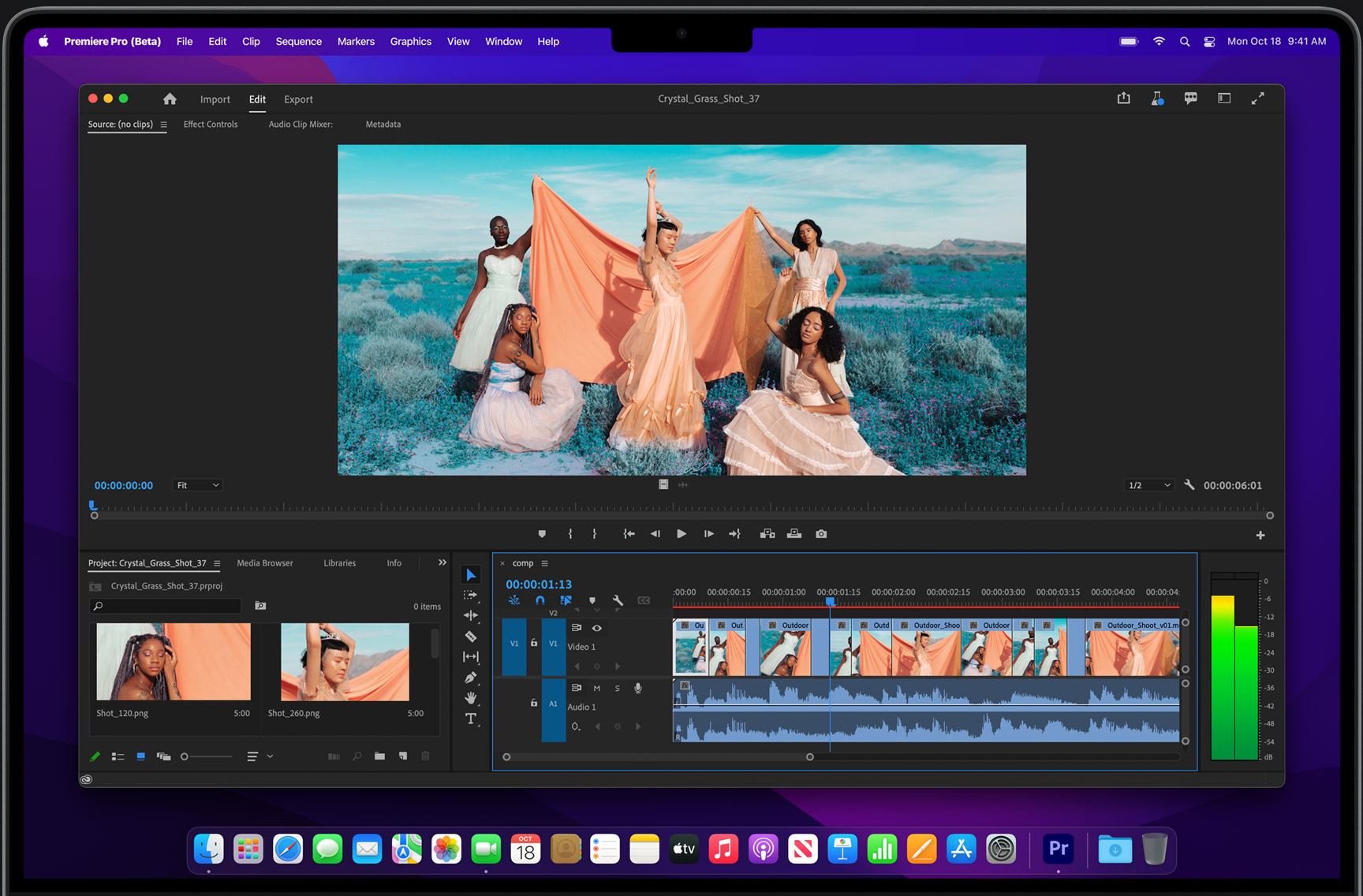 As a hobbyist video editor, it's incredibly exciting to see DaVinci Resolve and other video editing software get the needed support for 'affordable' HDR editing, as well as slight-futureproofing for 8K.
The original story detailing the different features available on the new MacBook Pros.
M1 Pro and Max: Back and to the left
The new chips look impressive and I have no doubt that they're going to do what they say they can, but Apple needs to ditch their nice clean graphs that tell us nothing. When AMD talk about their graphics cards, they don't beat around the bush – mostly.
There's hard data (that makes them look great, but that's by the by) but Apple seems insistent on stating figures based on no data. I'm sure they've done the tests, the data is there, but it's okay to begin maybe publishing this before we get our hands on them to put through the ringers.
We already know the M1 chip is incredibly powerful, but having double and quadruple that in both form factors is astounding. It genuinely makes the 14-inch variation seem less of an afterthought but as another version of the tool for those of us who might shoot photography on the go and just need something smaller to pop open to back up or edit on the fly.
These chips do pretty much recement that Apple still needs the pro-market and they'll need them because there's no way anyone like me can afford these things any time soon.
See everything about the M1 Pro and M1 Max here.
AirPods 3: Can you hear me now?
Get ready to lose more headphones down the side of the couch, as the Airpods 3 are coming. These headphones are weirdly juxtaposed next to Apple Music's new Voice subscription, which can't use spatial audio – which the Airpods are now primarily focused on.
They've been slightly redesigned and feature new bass contraptions, as well as bringing features introduced in the AirPods Pro line into the smaller versions.
Read about the new Apple Music subscription.
HomePod Mini: Splash of colour
There are new colours for the HomePod Mini. Yay. The orange one looks like a Japanese GameCube.