Best QD-OLED TVs in 2023 – our top picks
Find the best QD-OLED TV on the market today.
Last Updated on September 28, 2023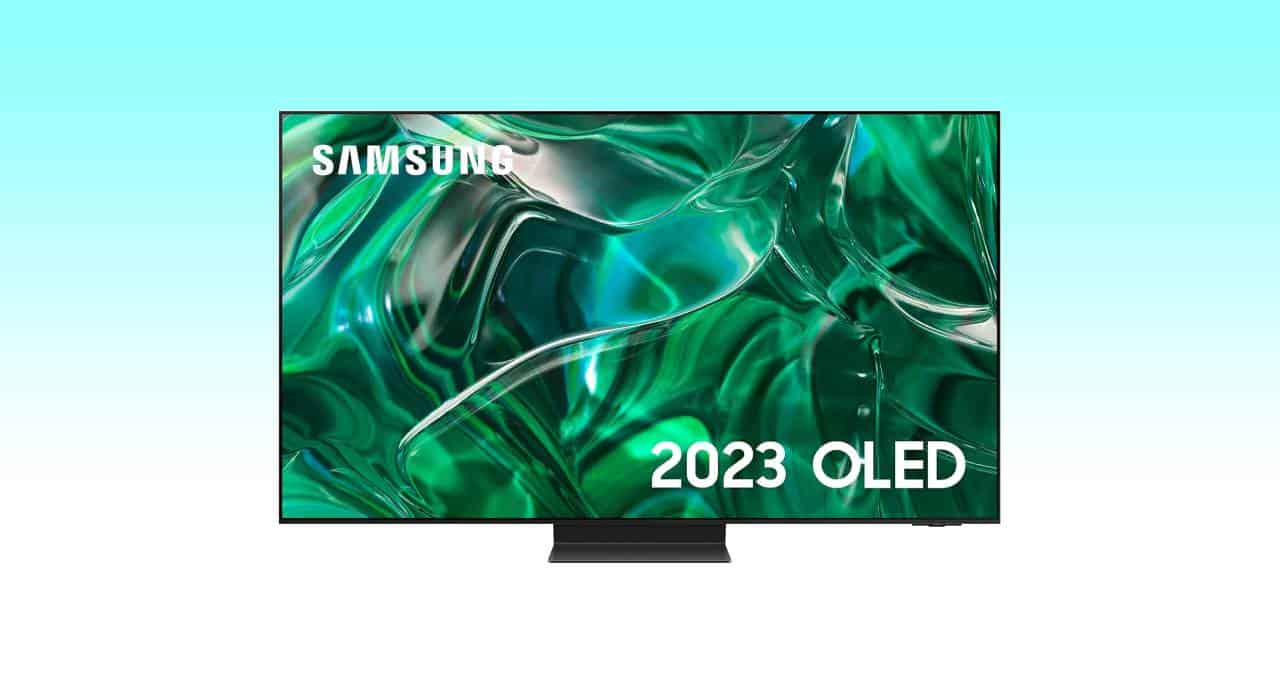 If you're looking for the best QD-OLED TVs, we've got you covered right here.
QD-OLED TVs are still somewhat of a rarity, with many favoring the best OLED TVs as a more affordable alternative. Samsung created QD-OLED TVs and Sony also used this technology in some of their products too. They are very new on the scene and have the expected premium price tag to match.
Quantum Dot OLED technology essentially combines the self-illuminating properties of an OLED TV with the brightness and color you'd expect from the best QLED TVs. The need for this came about likely from the fact that OLED TVs excel in contrast, but can be somewhat lacking in brightness – which has other effects on picture quality too.
While the difference may be slight to most people, we'd say that a QD-OLED TV is the pinnacle of what's available right now on the market. Without a doubt, the best Sony TVs and best Samsung TVs are QD-OLED, and it looks like more are on the way too.
We've selected what we think are some of the best QD-OLED TVs available today, but be sure to check back in with us as we will be updating our list with the latest releases.
Products at a Glance
How we picked the best QD-OLED TVs
So how did we go about picking the best QD-OLED TVs on the market? Well, firstly our experts researched a variety of brands and curated a selection of products that they felt stood out from the crowd – based on specs, features, and budgets.
We considered performance, display, and external features such as sound as our main priorities. This way we could ensure we covered all the major bases that we consider important across this range of TVs. Unfortunately, price is something we paid little attention to. Because of how recent this technology is, most of these TVs are fairly unaffordable.
Our Recommended
Best QD-OLED TVs in 2023 – our top picks
1
PROS
Dolby Vision HDR apporved
Cognitive XR processing engine
The Sony A95K is a truly incredible QD-OLED TV. It utilizes Quantum Dot OLED technology, combining OLED's black depth with incredible brightness and pure color. Sony's Cognitive XR processing engine is capable of delivering truly incredible images. The Sony A95K also provides Dolby Vision HDR, making it an incredible choice for home cinema enthusiasts.
In regard to its design, the Sony A95K is very unique. It comes ith a full-width metal plate stand, making it look particularly industrial. The build quality is excellent as well and feels incredibly sturdy. In regard to sound, many of you matt already have your own home sound system sets ups – however, for those of you that don't, there's no need to worry.  Sony OLED TVs feature Acoustic Surface technology, where the TV's screen essentially doubles up as its speakers. Overall the Sony A95K is an outstanding OLED television and tops our list of the best QD-OLED TVs.
2
PROS
Great dynamic range
Neural Quantum Processor
The Samsung S95C OLED is one of Samsungs leading 4k TVs in Samsung's 2023 lineup. There are a few design changes compared to the previous 2022 version, as the S95C notably uses Samsung's Slim One Connect external input box. Powered by Samsung's Neural Quantum Processor. It's also a gaming powerhouse, with a fast 144Hz refresh rate for keeping up with the latest gaming advances, ensuring your games look great.
The Samsung S95C is also incredibly bright due to QD-OLED's self-emissive technology that allows the S95C's pixels to produce their own light and color. This ultimately results in levels of local contrast that are superior to any standard OLED or LCD screen systems. Dynamic range content looks incredibly punchy and realistic.
3
PROS
Neural Quantum Processor 4K
120Hz refresh rate
Samsung's S95B is an excellent QD-OLED TV. With an efficient Neural Quantum Processor 4K, the brand's most powerful AI-Powered processor to date. The S95B can deliver stunning picture and sound quality by, combining 20 multi-layer neural networks. This neural network allows the S95B to intelligently analyze images and restore detail when upscaling to higher resolutions. The processor will also automatically adjust brightness, fine-tuning contrast, and enhance objects for your visual enjoyment.
The QD-OLED panel delivers a high peak brightness that results in a fantastic HDR experience both games and movies. The Samsung S95B also features a 120Hz refresh rate, low response time, and excellent input lag – meaning it'll be great for gaming and content consumption alike. Structurally, the Samsung S95B has an incredibly slim profile made out of incredibly high-end materials. Allowing you to wall mount your S95B easily.
4
PROS
Dolby Atmos compatible
4K Neural Quantum Processor
The Samsung S90C is a very impressive 4K HDR TV with QD-OLED technology. The panel employs blue OLED to self-illuminate each pixel, with quantum dot layers used to create the red and green sub-pixels. This eliminates the issue of the blue OLED decaying faster than the red and green OLEDs while allowing for brighter images and more precise, and responsive colors.
The S90C's screen is run by a 4K Neural Quantum Processor, and This also includes a Filmmaker mode that supports HDR10, HLG, and HDR10+, but not Dolby Vision, unfortunately. It is, however, compatible with Dolby Atmos, ensuring you can get the most out of your home cinema. Overall the Samsung S90C is a very impressive QD-OLED TV, and easily makes it into 4th place on our list of the best QD-OLED TVs currently on the market.
What to consider when buying a QD-OLED TV?
Peak luminance
As opposed to OLED TVs, and their inability to produce high peak brightness. One of the big draws surrounding QD-OLED is its ability to produce higher peak brightness. QD-OLED TVs are brighter than traditional OLED panels – resulting in better daytime viewing and HDR performance.
Color accuracy
Traditional OLED panels make use of a color filter made up of red, blue, and green subpixels. It's this layer that creates the color on your OLED TV set. While it works perfectly fine, it doesn't produce the wide color gamut of a Quantum Dot – a technology that utilizes a color filter, LCD matrix, and a layer of Quantum Dots for color production.
Sizes
One issue that does reside around the latest QD-OLED TVs is the sizing availability. At present, Samsung is only producing 55-inch and 65-inch variants of its new hybrid display technology. The reason for this is still unknown, however, after the failure of the brand's S9C OLED TV, they might be starting slow to see how sales pan out.
Pricing
When it comes to price, QD-OLEDs are typically close to $2000 and above at the time of writing. If you're sticking to a budget, we'd recommend checking out QLED or OLED option, or potentially looking at some of the best Hisense TVs and best TCL TVs – many of which are reasonably priced, but still pack features such as 120hz refresh rates and mini-LED technology.
What is QD-OLED?
QD-OLED is one of the latest panel technology developed by Samsung. It's the latest in a plethora of display technologies and one that attempts to merge the best qualities of OLED and Quantum Dot (QD).
By combining these two high-end TV technologies, manufacturers will be able to offer a combination of perfect contrast, deep blacks, and QLED peak luminance. Furthermore, color accuracy and vibrance should be increased thanks to the Quantum Dot layer found in QD-OLED, delivering a much more realistic HDR experience.
How much are QD-OLED TVs?
As you can expect with any new display technology, QD-OLED are rather expensive. You can expect to be spending in and around the $1000 mark. So consider if this is an investment worth making.
Our Verdict
Editor's Choice
Best QD-OLED TVs in 2023 – our top picks