Last Updated on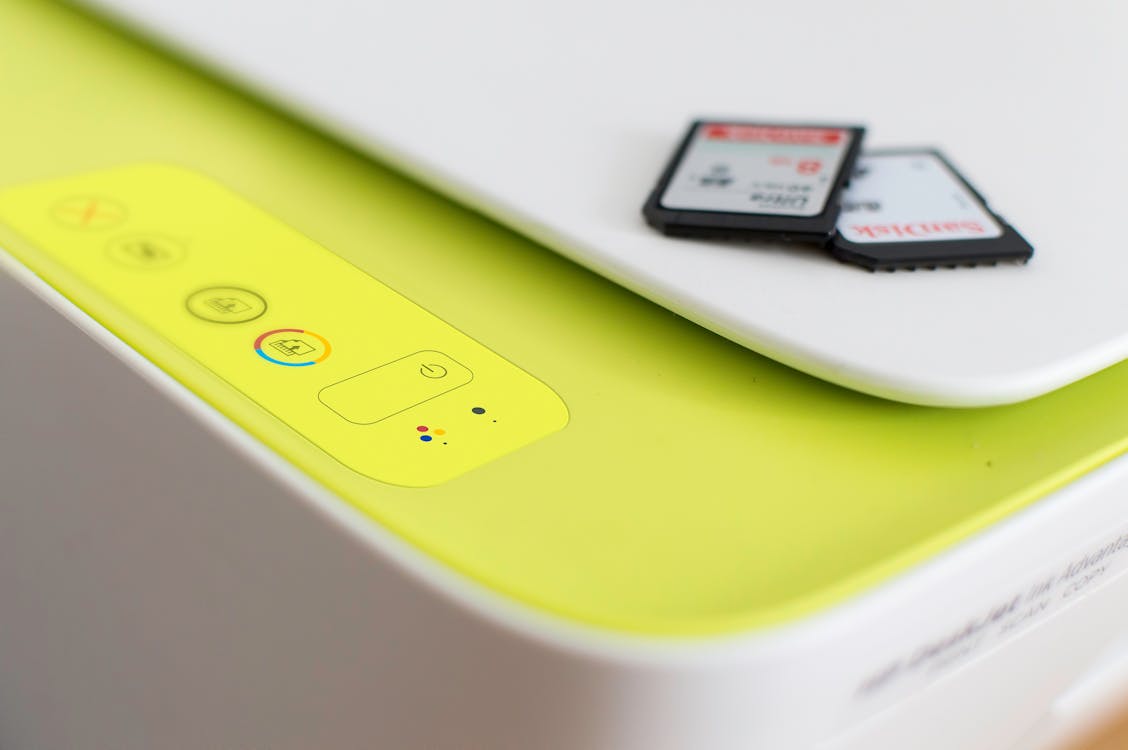 Occasionally we go through problems when printing, and one of the most common error messages is that your driver is unavailable.
This is very frustrating, particularly when you don't know the solution to the situation. It's also quite a common issue with HP printers, but it can happen with any model.
So, what should you do?
We've made a helpful guide to take you through the process and get you back to printing as quickly as possible.
Printer Driver Is Unavailable: What's The Solution (Windows 10)
There are a few solutions to this issue, so we'll examine them.
If you're using Windows 10, then there is an easy fix for this issue. You just need to update your printer drivers.
The first thing that you need to do is open up Device Manager on your computer. Then click on the + sign in the bottom-right corner and select "Other Devices". This will bring up all other devices connected to your computer.
Now locate the printer device and double-click on it. A window will pop up asking if you want to install the latest version of the driver. Click Yes and follow the instructions. If you have multiple printers installed on your PC, you may have to repeat this step for each printer.
You can also download the latest driver from the manufacturer's website. Just search for the printer name or make/model number, and you'll find the correct driver.
However, it may be that the software of your computer needs to be updated in general.
To achieve this, either click on the prompt which should be visible on your computer's HUB (usually on the bottom right-hand side of your screen) or go to your computer's settings.
Follow the instructions and update Windows 10.
Downloading The Latest Drivers
You can also use third-party software such as Driver Easy to help you download the latest drivers.
Open the program and scan your computer for any outdated or missing drivers. Once you've found any missing or out-of-date drivers, simply click on the Download button next to it and let the program do its job.
It won't be long before you see a new tab appear where you can choose which type of file you'd like to save the driver to. Select Save As and give it a suitable location. Now close the program and restart your computer.
Once you've done that, try installing the updated driver again, and hopefully, you'll no longer encounter the 'driver not available' message.
Uninstall And Reinstall Your Printer Driver
Another option would be to uninstall and reinstall your printer driver.
To complete this, under the printers heading, you'll see a list of all the printers currently installed on your system.
Right-click on the printer that you wish to remove and select Delete.
In the box below, enter the details of your printer and click OK. Finally, click on Remove Selected Printers and Fax. When prompted, confirm that you really want to delete these items by clicking Yes.
Now, re-enter the settings for your printer and click OK to apply the changes. Restart your computer and try installing the driver again. Hopefully, this time around it will work!
How Do I Fix My Printer Not Working Error
This one is pretty simple.
All you need to do is go into Device Manager and look for the printer listed.
Double-click on it and click Update Driver Software. Follow the prompts and once you're finished, restart your computer and see if the error has been resolved.
If you still get the same error after following the steps above, then you might want to contact the manufacturer of your printer. They should be able to provide some more information about what could be causing the issue.
The Bottom Line
Hopefully, we've helped you with this guide. We hope this article was helpful to you and that you were able to resolve your problem.