Last Updated on
Google may be releasing Android 12.1, a point update not seen since Android 8.1 (Oreo in 2017), to cater to the unannounced Google Pixel Fold (codenamed Passport) sooner than you think. Let's get into it:
Android 12.1 – What's The Big Deal?
Well for a start, the public release of Android 12 hasn't dropped yet and is still in its fifth beta. Coupling this with the Pixel Fall Launch event on 19th October means that Google is obviously sitting on some cool announcements. Google usually releases source code for the next Android operating system to the Android Open Source Project, AOSP for short, which is for developers and OEMs to create their own apps and customs versions of Android like OneUI that ships with Samsung handsets. Each release has an API number, so Android 10 is API 29, Android 11 is API 30, Android 12 is API 31, and so on. Thanks to the findings over on XDA developers, however, Android 13 is corresponding to API 33. API 32 actually corresponds to "Android 12 sc-v2", which to you and me might as well be Android 12.1.
Android 12.1 Features
This is where the Google Pixel Fold comes in, Android 12.1 is all about tablet and foldable features. Although it's an incredibly early build, Mishaal Rahman of XDA Developers got his lucky hands on an early build of Android 12.1 which focuses on the following features that may very well be for the Google Pixel Fold:
Dual Pane Notifications Panel, Settings, And Lockscreen
Quick settings and notifications panel appear side-by-side when a foldable screen is expanded. According to Rahman, a three-column quick settings panel appears when the screen becomes too populated too. The lock screen is also divided into the main screen on the left and notifications on the right. The password entry number pad can also shift from left to right for easy one-handed operation.
Taskbar
Much like desktop experiences, Google is implementing a taskbar for foldables in Android 12.1. Working in sync with existing multi-tasking Android functions, the taskbar can be used to switch between apps, drag and drop apps to use split-screen mode, and touch and hide the taskbar when it's not needed. The taskbar has been fused with the Android app launcher to make for a seamless experience when needing either function.
Split-Screen / Recent Apps UI
The split-screen divider line is now a thicker gray color to further distinguish where to adjust split-screen division, there's some added visual prompt too. Rahman stated that the recent app's UI is yet to receive an update, which is understandable in this early build of Android 12.1. App pairs, an Android 12.1 function that sees two apps paired and able to launch together in split-screen, should also be dropping in the full release.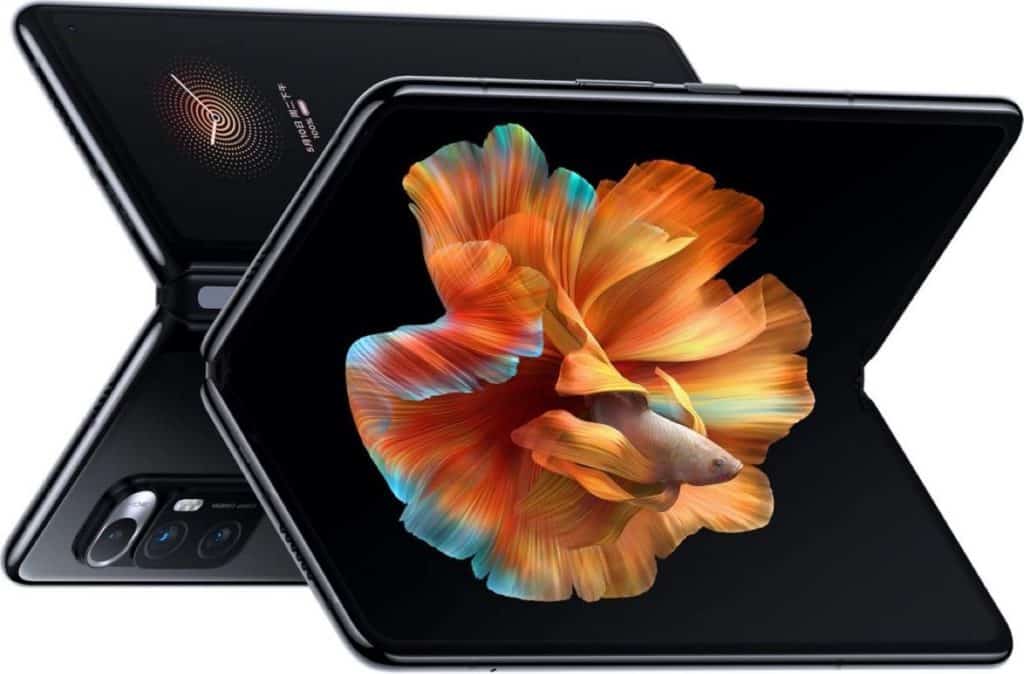 Open A Notification In A Split-Screen Window
Users of Android 12.1 will be able to see a Notification, then drag and drop it onto the left or right-hand side of their foldable handset to open the linked app in split-screen mode natively. This is also supposed to work dragging into a freeform window, but that's still a feature to be enabled by the looks of it.
'Material You' Dynamic UI To Become Open Source
Currently, Material You is focused on Google Pixel devices, but Android 12.1 is making moves to make this feature open-source allowing OEMs to incorporate this into their versions of Android 12.1 in the future. Material You change the user interface coloring to match a home screen wallpaper, allowing for a natural-looking UI.
Better Device Controls Access
Android 12 moved device controls to the lock menu, which allows you to control your smart hub devices at home without opening apps like Google Home. In Android 12.1, going to Settings > Gesture > Press and hold power button allows you to turn on 'Hold for Assistant'. This will allow you to control your smart home by holding down the power button instead, which should leave device controls in the dust.
Google Pixel Fold Release Date
With the Pixel Fall Launch event happening on 19th October, we very well could get some solid information on project passport alongside preorder and release information for Google Pixel 6 and Google Pixel 6 Pro. As we've previously mentioned, Android 12.1 is already in the hands of the press, albeit an early build, which means a Google Pixel Fold announcement may be imminent.
We'll be covering the Pixel Fall Event here on PCGuide, so make sure to bookmark and keep an eye on our Android hub for the latest on Google Pixel and Android 12.1