How to screen record on Windows 10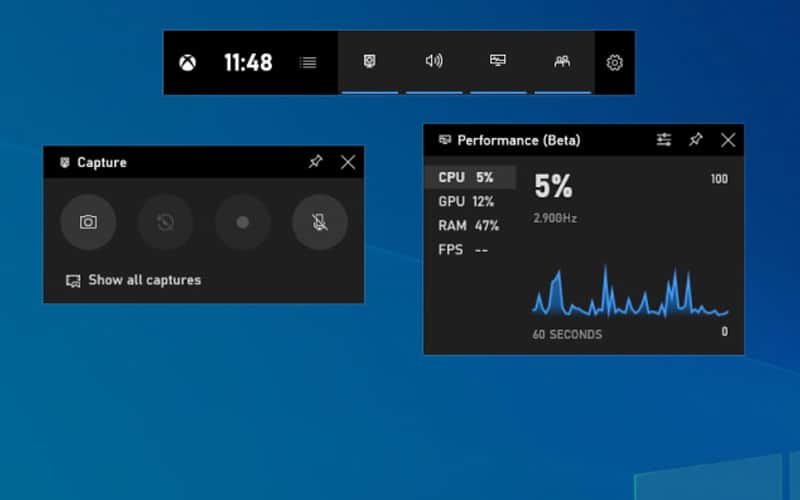 There are a number of reasons why you might need to know how to screen record on Windows 10. You could be recording a tutorial, wanting to capture a complex PC process, or simply want to record your PC gameplay. Luckily for you, learning how to screen record on Windows 10 is a quick and easy process, requiring little setup and execution time.
Methods of screen recording on Windows 10
There are no inbuilt applications/programs on Windows 10 that are solely built for screen recording but one that has the feature is Xbox Game Bar. It offers other
If you don't like the look of Xbox Game Bar there's a bunch of third-party screen recording apps available such as Screencast-O-Matic's Screen Recorder and OBS Studio which both do the job pretty well. However, there are a lot of other alternatives that do offer screen recording but will stamp your video with a watermark so if you're not bothered about that then no worries, but if you are, maybe look for a different variant that keeps your recording clean.
How to screen record on Windows 10
With there being a bunch of different ways to screen record on Windows 10, we've chosen just one of these, via Xbox Game Bar as we believe this is the most efficient way while also being an app directly developed by Microsoft.
Without further ado, let's get into how to screen record on Windows 10:
Step 1 – Ensure you have screen recording enabled
The first step to screen recording on Windows 10 is to enable your Xbox Game Bar. Open your Settings, click Gaming, then on Game Bar. Once this is open turn on the switch at the top of the window to allow game clips to be recorded, the ability to screenshot, and broadcast using Game Bar. You can also switch up any keyboard shortcuts in this area which is handy for speedy starting and stopping recordings.
Step 2 – Open the app or program you want to record
Most apps and programs are supported for screen recording through Game Bar but unfortunately starting it directly from the desktop won't initiate it.
Step 3 – Recording your screen
To start recording your screen press Win+G to open the Game Bar. You'll get an overlay popping up, displaying options for screenshots as well as controlling the video and audio input/output.
From this point simply press the Start Recording button to record your screen. If you want to avoid looking at the overlay and simply record your screen via a shortcut press Win+Alt+R to get your recording going.
And there you have it, you've just learned to record your screen on Windows 10.
If you'd like to switch up where these captures are saved, go back into your Settings, hit the Gaming section then Captures, and you can select a different folder.
PC Guide is reader-supported. When you buy through links on our site, we may earn an affiliate commission.