Last Updated on
DJI's Mavic 3 Cine Drone hasn't officially been announced but in the tradition of DJI's launches, it's all leaked way in advance. This time, the official store photos have come out of TechnikNews (who have nicely watermarked it), and boy, does it absolutely look like a full-on upgrade from the previous version of the Mavic line.
The Mavic series from DJI used to be called the 'Mavic Pro', but considering it got too long to say "Mavic 2 Pro Zoom" and the like, they cut the Pro name out of it and now we just have exactly what it is.
---
Today's best modem deals!
Editor's pick
Save 13%
ARRIS SURFboard SBG7600AC2 DOCSIS 3.0 Cable Modem
*Prices are subject to change. PC Guide is reader-supported. When you buy through links on our site, we may earn an affiliate commission.
Learn more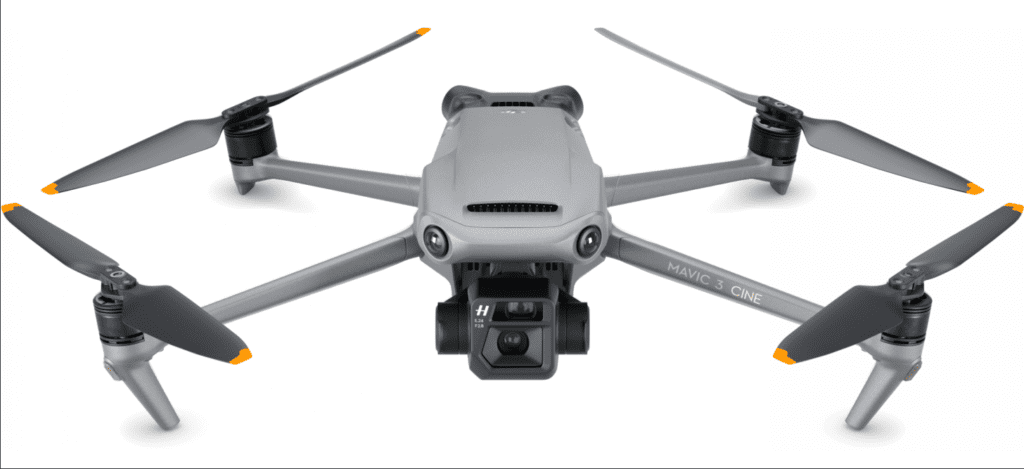 It features dual cameras, one for telephoto shots and the bigger, heftier Hasselblad one for your fancy video shoots in ProRes – the preferred editing format for many video editors – which will explain the onboard 1 terabyte of storage on this Cine version of the Mavic 3.
The camera on board seems to have gotten a much-needed boost in quality, as it can now shoot up to 5.1K at 50fps, 4K at 120fps and 1080p at 200fps. As well as ProRes 422 HQ, it can do H.264 and H.265 encoding.
Telephoto wise, it seems that this is your bog-standard 12MP lens, but it can do 4K 30fps without any of the fancy ProRes stuff. The one on the Mavic 2 was pretty impressive, so having this as an aside is just a nice bonus.
Yes, the two versions of the Mavic 3 are pretty much the same externally but feature internal differences to allow people to get a similar quality of life improvements without the additional cost of being lumped with a device that requires a bump in cost due to licenses regarding ProRes – like with the DJI's cinema drone, the Inspire 2.
A tweet by Jasper Ellens seems to point to more battery flight time for the Mavic 3, which would probably be more of a boon to some than the increased quality in the video.
Fly More Combo
The Fly More Combo appears to be making a return, with this full kitted out option being the more expensive option, but often the best value considering the replacement parts that DJI often sells. Extra propellers and a bag join the bevvy of batteries and filters for day shoots. Included this time around is the Smart Controller, DJI's Android enabled device that allows for the Mavic to stream its video straight to the controller for you to preview, rather than on your phone.
On the regular Mavic 3 version, you only get the regular controller.