Dock the SpaceX Crew Dragon capsule with the ISS in your own browser window
SpaceX has unveiled a free of charge space simulator ahead of this month's manned mission.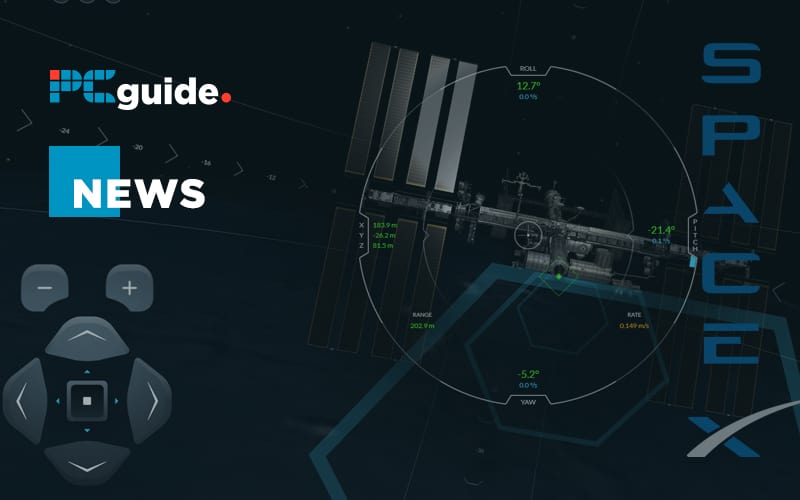 Excitement is mounting ahead of SpaceX putting American astronauts in space for the first time at the end of the month. Tests are pretty much complete and the Crew Dragon capsule will Robert Behnken and Doug Hurley will blast off on 27th May headed for the International Space Station.
The two intrepid explorers went into routine quarantine today ahead of their flight which will doubtless be watched by billions around the world as SpaceX finally gets to the point of launching humans into space.
Anyway, SpaceX is obviously quite a cool company and has wasted no time developing am in-browser experience where you can attempt to dock the Dragon capsule with the ISS for yourselves. Be warned it's not easy.
It's completely free, works in your browser, and will give you some idea of just how slowly you need to take things to avoid being vacuum dust.
In real-life, barring a catastrophe the whole process is automated, but what we have here is a simulation of the actual controls at the astronaut's disposal should anything untoward happen and the Dragon needs a bit of a steering hand to arrive safely at the ISS.
It's hard to imagine Robert and Doug have been furious practicing in open tabs of Google Chrome but it's novel to see the kind of things they will be seeing out of the capsule window in just a few weeks time.