NVIDIA CEO Expects 3080 and 3090 Supply Shortage to Last Until 2021
The news comes after two very disappointing launches - but can NVIDIA redeem itself with its pushed back 3070 launch?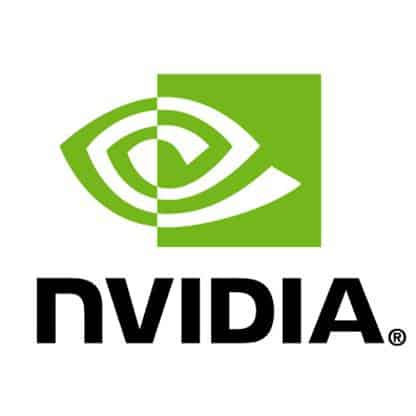 After the absolute shambles that was the first two launches of the NVIDIA RTX 3000 series graphics cards, which saw the RTX 3080 and 3090 GPUs completely gone seconds after launch,  a lot of excited customers were left feeling disappointed, to say the least.
It was hard to see how it could get any worse, but those hoping to get their hands on a 3080 or 3090 before the year is out, there might be out of luck. NVIDIA's CEO, Jensen Huang, has said that he expects supply shortages for both this year's flagship product (the 3080) and their most powerful GPU to date (the 3090) to continue until 2021, according to Tom's Hardware. 
Huang explained that Quarter 4 – as always – is going to bring even more demand to their limited supply than we saw last month. Speaking at a question and answer session about the company's GTC announcements, Huang said:
I believe that demand will outstrip all of our supply through the year. Remember, we're also going into the double-whammy. The double-whammy is the holiday season. Even before the holiday season, we were doing incredibly well, and then you add on top of it the 'Ampere factor,' and then you add on top of that the 'Ampere holiday factor,' and we're going to have a really really big Q4 season.
He went on to explain that the 3080 and 3090 launch failures were not a supply issue, but a demand issue. "The demand issue is that it is much much greater than we expected," he said. "And we expected really a lot."
The launch of RTX Series 3000 GPUs was much anticipated, and we're not surprised. NVIDIA was boasting their most powerful graphics cards yet, promising a huge "generational leap" for the company. But, when the 3080 Founder's Edition went live, stock was drained almost immediately by bots and scalpers. Scalpers then went on to try to flog the GPUs for over four times the price. Third-party retailers had little luck, too, also suffering supply shortages and some even hiked the prices up between $50 (£38) and $100 (£78), disappointing already tired customers. 
The 3090 launch a week later was no better. In fact, it was worse. Supply was even shorter, third-party sellers were still hiking up prices and, in a not-so-unexpected twist, the 3090 Founder's Edition went out of stock on NVIDIA's website before the button to purchase went live. NVIDIA apologized for the limited stock but, as my editor, Jacob wrote at the time, it's not a good look, especially after the company gifted a number of graphics cards to YouTubers. 
At yesterday's Q&A, Huang continued to excuse their lack of supply by comparing the unprecedented demand at launch to "the old days of Windows 95 and Pentium,  when people were just out of their minds to buy this stuff.
"Retailers will tell you they haven't seen a phenomenon like this in over a decade of computing," he said, adding that "this is a phenomenon like we've not seen in a long time, and we just weren't prepared for it."
Huang continued: 
"Even if we knew about all the demand, I don't think it's possible to have ramped that fast. We're ramping really, really hard. Yields are great, the product's shipping fantastically, it's just getting sold out instantly," said Huang. "I appreciate it very much, I just don't think there's a real problem to solve. It's a phenomenon to observe. It's just a phenomenon."
While it might not seem like a "real problem" now, though, Huang might change his mind when AMD officially announces its Radeon RX 6000 series graphics cards later this month. We don't know the prices yet, but if they want to poach some of NVIDIA's patiently waiting customers, they're going to have to be competitive. 
But, for those still holding out hope to bag one of NVIDIA's GPUs, we might see some sort of redemption on the launch of the 3070, the last installment of the 3000 Series (and the cheapest). In an attempt to ramp up stock and avoid past failings, NVIDIA announced recently that it would be postponing the launch of the 3070 until October 29.
In a statement announcing the new launch date, NVIDIA said:
Production of GeForce RTX 3070 graphics cards are ramping quickly. We've heard from many of you that there should be more cards available on launch day. To help make that happen, we are updating the availability date to Thursday, October 29th.

We know this may be disappointing to those eager to purchase a GeForce RTX 3070 as soon as possible, however this shift will help our global partners get more graphics cards into the hands of gamers on launch day.
Still, the 3070 is not the 3090, nor is it the 3080. For the specialist customers expecting to finally get their hands on one of the new NVIDIA graphics cards, this latest installment only spells more disappointment.