Last Updated on
Technology is a wonderful invention, allowing us to connect with people on the other side of the world, discover information at a moment's notice, work from anywhere on the planet, and play games and socialize in ways that have never previously been available to the human race – that is, of course, as long as you can get your laptop connected to the Wi-Fi.
Connection issues are often cited as one of the most frustrating aspects of the internet, and getting online can be easier said than done.
---
Today's best laptop deal!
Editor's pick
Legion 7i Gen 7 Intel (16″) with RTX 3070 Ti
*Prices are subject to change. PC Guide is reader-supported. When you buy through links on our site, we may earn an affiliate commission.
Learn more
Fortunately for you, we have put together everything that you need to know to get your laptop to connect to the Wi-Fi, including top troubleshooting tips to try if you are struggling to get a connection.
Ready to get connected? Then read on for everything you need to know!
Make Sure That Wi-Fi Is Switched On
Sometimes the problem can be simple: you have failed to switch on the Wi-Fi on your computer or laptop, and so this is a smart place to start your troubleshooting journey.
First, turn on your Wi-Fi so you can connect to the Internet. Then, check if your device is on airplane mode – if airplane mode is activated, you will not be able to connect.
Click on the internet tab at the bottom right of the screen to see if the Wi-Fi is turned on or off, and flick this to the "On" option if it is currently set to off.
You can also double-check the connection by cross-checking your laptop with your smartphone if the issue is with your laptop or Wi-Fi network in particular – if your smartphone can connect to the Wi-Fi with minimal fuss, it suggests a problem with your laptop.
Trouble connecting to the Wi-Fi network on your smartphone too, however, means that there could be a problem with your connection.
Try To Restart Your Router Or Modem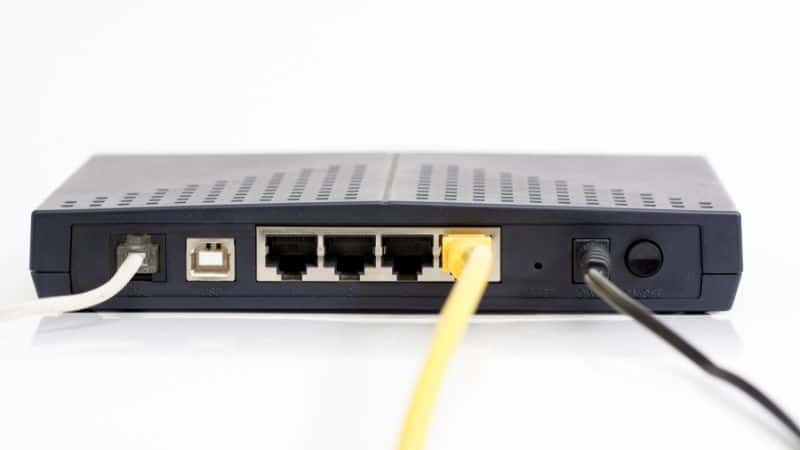 If the issue is with the Wi-Fi network, rather than a problem with your laptop, then restarting the modem or wireless router can help to fix the problem.
Start by turning your modem off, and remove the cables and wires from the back. Wait for a minimum of 30 seconds before reconnecting the cables and wires and turning the power on.
Wait for around another minute, and then plug the Wi-Fi router back in, and switch it on to start the power.
Give the system another two or three minutes, and see if your Wi-Fi springs into life and connects to your laptop.
If this is successful, it suggests that there was a temporary issue with your Wi-Fi, rather than your device, which can be a relief – the former tends to be a lot cheaper!
Ultimately, sometimes the best thing to do is switch it off, and switch it back on again – it sounds simple, but this can be super effective!
Restart The Laptop
In some cases, restarting the modem or router may not be enough to solve the problem, and you will then need to look at restarting your laptop – this is usually achieved by heading to the menu in the bottom left or top right of the screen – depending on your system – and clicking the "Power" icon, before selecting the option to restart your system.
Give your laptop a chance to restart, and then try reconnecting to the Wi-Fi. If this works, it suggests a possible problem with your laptop, rather than the Wi-Fi connection.
Run The Windows Troubleshooter
If you fail to have any luck with the methods mentioned above, then another option is to run the troubleshooter and troubleshoot your whole Wi-Fi connection.
On a Windows device, the troubleshooting system can be accessed by heading to "Start" and then "Settings", and onto "Update and Security".
This will bring up a screen with a number of menus on the left, and you can select the option to "Troubleshoot" from this menu.
Once you have accessed the "Troubleshoot" menu, you can select "Internet Connections" to open the wizard.
From here, simply follow the instructions on screen – this will work logically through possible solutions to find the most likely issue, and will usually offer a resolution to your problem. In many cases, users report this method as having a great success rate.
Uninstall And Reinstall The Wi-Fi Drivers
If you are still struggling to connect, the issue may lie with your Wi-Fi drivers – these are specific software programs that are installed on the hard disk of your laptop.
Their purpose is to allow the operating system on your laptop to communicate effectively with any network and wireless adaptors, helping your laptop to connect smoothly and prevent disruption.
In many cases, issues with network and wireless drivers will arise if the drivers are corrupted, missing, or out of date. In this case, you will need to remove the faulty drivers and download and install the updated versions. Fortunately, this is a simple process.
Begin by heading to the "Start" button, and then heading to "Control Panel". Once in the Control Panel, you will see the Network Adapters option – click this to reveal a list, and you will see your Wi-Fi drivers.
Right-click on this, and then select the option to uninstall the driver – this will remove any outdated, corrupted, or broken drivers from your laptop. Once you have done this, you can restart your laptop, and try to connect to the Wi-Fi again.
In some cases, the Wi-Fi drivers that you need will be located and installed automatically, so you may find that this method works to get you back online without requiring you to do anything else.
In some cases, however, you may need to locate, download and reinstall replacement drivers for your system.
Remove Viruses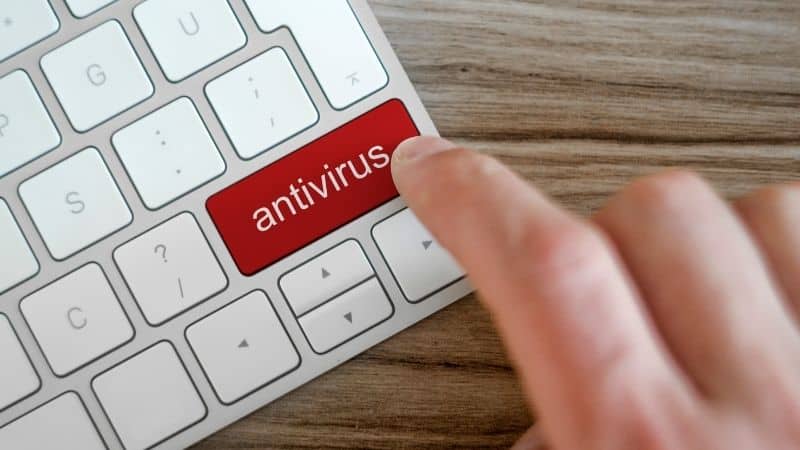 In some cases, the issue may lie with the software, and your laptop may have fallen victim to a virus – many viruses will block you from connecting to Wi-Fi.
Always use good antivirus software, and make sure that you are scanning your laptop regularly. If you are struggling to connect to the Wi-Fi, run a full system scan, and then restart your device and try again.
Try Renewing Your IP Address
If you have worked your way through the suggestions above, and are still failing to find a solution, then it may be the case that the issue lies with your IP address; in some cases, these can fail to support a Wi-Fi connection.
In order to fix this, you will need to change your IP address, and this is a simple process.
Start by pressing the "Windows" logo, which is located on the keyboard of your laptop, and follow this by pressing the "R" key on your keyboard.
This command automatically opens something called "Run Box" on your screen; this allows the user to open any program in the Windows directory by name, and to launch any file, as long as the full file path is entered.
Once Run Box has entered, type "cmd", and then hit the Enter key – you will see a black window on your screen.
Once this black window appears, type "ipconfig/release" into the window, and then hit the "Enter" key. There will be a short pause as the command processes and works.
Once the command has been completed, you can type "ipconfig/renew" into the black box, and then hit the "Enter" key.
Give it a few minutes, and start the process to try and connect your laptop to your Wi-Fi – this should be just what you need to override and fix any Wi-Fi issues, allowing you to keep working and meet any deadlines.
Replace Your Hardware
If you are still failing to have any success, the issue may lie with your laptop, and you may be looking at replacing the hardware.
Older laptops tend to run into connection issues if they overheat and are more prone to hardware issues; this can cause the network adapter in the service to stop working, and you will not be able to connect.
If you have tried everything else, it is a good idea to take your laptop to a professional for diagnosis and repair; they will be able to advise you whether a repair is viable or possible, and can replace components in the hardware as required.
In some cases, certain parts can be saved. In the worst-case scenario, a whole new laptop may be required.
Final Thoughts
Wi-Fi connectivity problems can occur for various reasons, and there are a number of things that you can do to help resolve any issues you might encounter.
If nothing has worked, and you are still struggling to connect to your Wi-Fi network, then it is worth taking your computer to the professionals, as they will be able to sort out any outstanding problems and ensure you stay connected wherever you go!