Best Wireless Headphones under $50
From over the ear to sport, find the best wireless headphones for under $50
Last Updated on September 14, 2021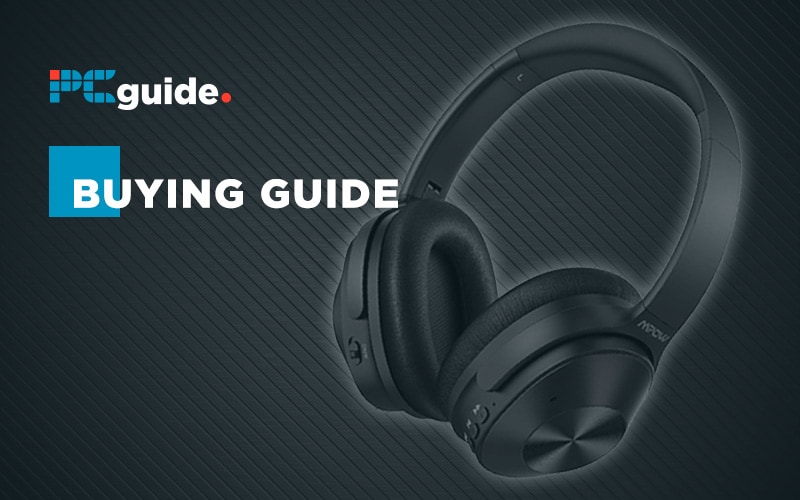 When listening to music, podcasts, and audiobooks a pair of great-sounding wireless headphones is almost a necessity. Thankfully, with the advancements in technology, you're able to pick up some really great wireless headphones under $50, perfect for budget-conscious individuals who aren't willing or simply don't have hundreds of dollars to drop on a pricier pair. Due to there being a wide variety of different wireless headphones on the market, we've split our selections up into four categories – best over the ear wireless headphones, best in-ear wireless headphones, best noise-canceling wireless headphones, and best wireless headphones for sport. With these categories, we hope that you're able to secure the perfect ones for you no matter what your key requirements are.
You might also be interested in:
Best Wireless Earbuds
Best Wireless Earbuds Under $50
Best Bone Conduction Headphones
Best USB-C Headphones
Best Gaming Earbuds
Products at a Glance
Our Recommended
Best Wireless Headphones under $50
1
PROS
Stellar battery life
NFC connectivity
Comfortable
2
PROS
Long battery life
Waterproof
Customizable
Brilliant sound
3
PROS
Impressive noise cancellation
Great sound
Comfortable
Good battery life
4
PROS
Comfortable, even during sport
Decent battery life
Great sound tech
Brilliant value
Our Verdict
So, we've got some exception wireless headphones under $50 on offer here with certain products offering slightly different strengths. In our eyes though, if you want an over the ear selection you have to go for the Mpow H12 wireless headphones. They provide the noise-canceling that you only really see in much higher costing headphones as well as a bunch of other great features. It was hard to say no to the Auditions from Avantree simply for the battery life but there were far too many positives to turn down the Mpow H12s.
However, if over the ear isn't your thing the Soundcore Liberty Neo true wireless in-ear wireless headphones are our top pick. They have impressive battery life for a true wireless variant as well as top durability and sound quality.