How To Reset Spectrum Router
Indulge in our spectrum of how-tos?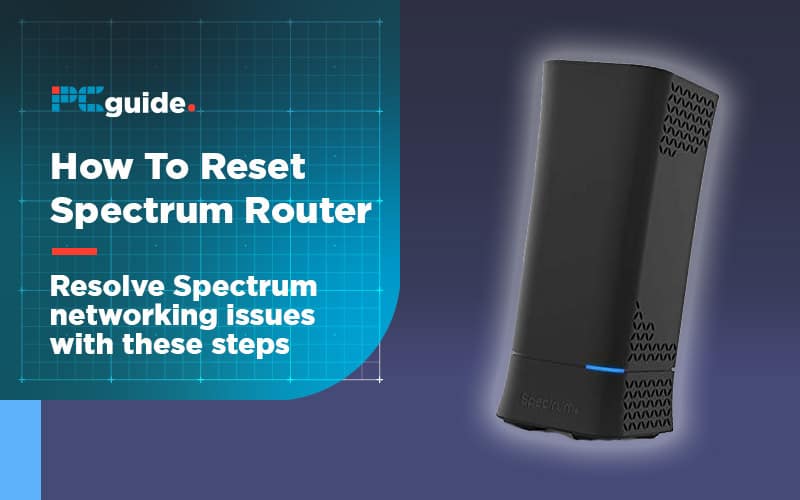 Spectrum is yet another internet service provider that provides their customers with routers to use their services. They even have their own app and TV services, but what happens when your Spectrum router starts to slow down or fail? Regardless of firewall activation?

Although you're able to reboot the router via a web browser and Spectrum app, resetting is exclusive to the browser version. The reason for this is probably due to users losing any custom settings, passwords, usernames and IP addresses when doing a reset. Make sure to do this before moving forward.
Spectrum also urge customers to check the following before rebooting or resetting your Spectrum router:
How To Reset Spectrum Router
Disconnect router (and modem if you have one) from their power sources and leave for at least two minutes
Plug everything back in and leave to set up for at least two minutes.
Double check all of your devices can go online and you're done!
Sign in to Spectrum.net with your username and password
Find And Select 'Reset Equipment

Go to the Internet sub tab under 'Services and Equipment', select 'Experiencing Issues?' next to your router and finally click 'Reset Equipment'
Restart Via My Spectrum App
Select the 'Services' icon and choose 'Internet', Select your router and go for 'Restart Equipment'. Click the 'Restart' button to finish the process.
Sometimes working out routers and setting up a home network can be a minefield, make sure to bookmark our networking hub to keep up to date on our easy to follow content.